TV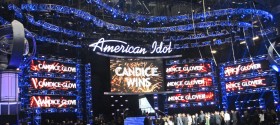 I had the great fortune of attending FOX's 2013 "American Idol" finale live show taping at the Nokia Theater in downtown LA…I was able to attend the official after party in a tent outside Nokia Theater as well as the fancy, exclusive after party…at the W Hotel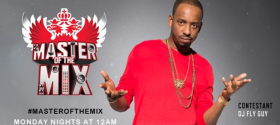 VH1 hasn't totally given up its roots in favor of shows like "Basketball Wives" and "Hollywood Exes." It's also harboring a sleeper hit worthy of a better than blurry-eyed time slot of Monday nights at midnight. I'm talking about the reality competition series "Smirnoff's Master of the Mix." Scooped up from Viacom sibling networks BET… [Continue Reading]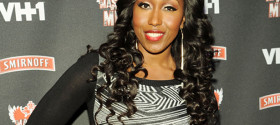 This "Mixen' Vixen" is one of only two female DJs who made the top 12 (DJ Tina T is the other female DJ) and represent in a male dominated profession…In my interview with Dimepiece we talked about her life on and off the show including her first single that just dropped called "Where my D.I.M.E.S. at?"
Music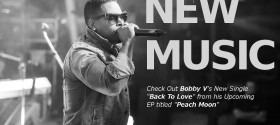 On May 14, 2013, Bobby V gave us a taste of his upcoming EP by releasing its title track "Back to Love." Just recently, I spoke to Bobby V about his new EP "Back to Love," and while there's no release date set for it yet, it promises to be something fresh and new while… [Continue Reading]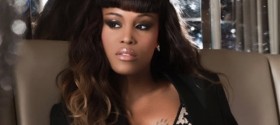 In short, I like "Lip Lock" and think it's worth adding to your music collection. She's still badass in ways that draw people to Nicki Minaj and Beyoncé for their dose of girl power and party pop…Yet, she explores a bit of her dark side with my personal favorite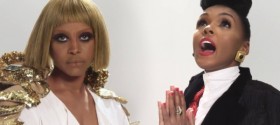 Janelle Monáe premiered the video "Q.U.E.E.N." on the May 1, 2013 episode of BET's "106 & Park." Within a day, it's at over 160 thousand views on YouTube, and I'm sure that number will grow exponentially as it climbs the music charts as well.
News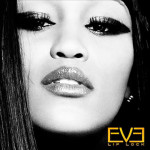 On May 14, 2013, Eve releases her album "Lip Lock." You can pre-order your copy on Amazon and iTunes…Win a copy of the "Lip Lock" CD and lithograph autographed by the one and only Eve!
Film/Arts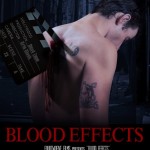 Indie mockumentary thriller, presented as a film within a film, "Blood Effects" has launched a Kickstarter campaign, now through April 8, 2013, to raise the necessary funding needed for final editing. Featured in the cast and as a co-executive producer is Shar Jackson.
Beauty/Fashion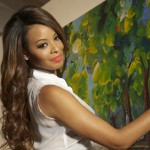 Vanessa Simmons announces the debut fashion show for her new line, Rose by Vanessa Jean, set to take place at Mercedes-Benz Fashion Week Swim 2013 in Miami, July 22, 2012. The fashion show event will be showcasing their highly anticipated stunning swimwear collection for the very first time.