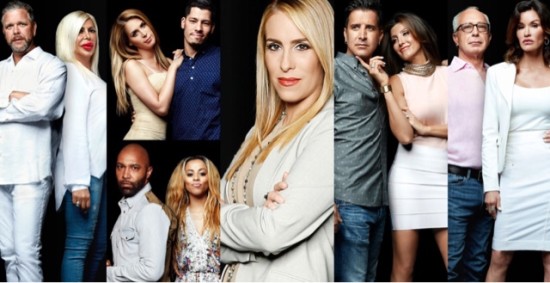 Just because I've been tight-lipped on my blog about season 6 of "Couples Therapy with Dr. Jenn" doesn't mean I haven't been watching! I mean, how could I miss the angry, smash sh*t episode and my fierce woman spirit animal Dr. Jenn keeping folks real? 😉 Admittedly, though, this cast wasn't as exciting for me initially because I was only interested in Carmen Carrera – who I interviewed and whose career I've followed since she was on "RuPaul's Drag Race" …before her transition – and her relationship with Adrian Torres. As the season progressed, I've been drawn to the relationship between Joe Budden and Kaylin Garcia who many of you know from "Love and Hip Hop: New York." I keep rooting for Kaylin to realize her worth and for Joe to be more vulnerable. The rest of the cast… well… Big Ang…meh… Janice Dicksinson is at a 15 out of 10 as always. I'm not sure even Dr. Jenn can make a chink in that armor. And I initially thought, "Who gives two farts about anyone from the 'Arms Wide Open' band Creed?" As the season progressed, however, Creed lead singer Scott Stapp's struggle with sobriety and his absent father turned out to be one of the more interesting storylines. For some reason, it just seems to get overshadowed by other cast drama.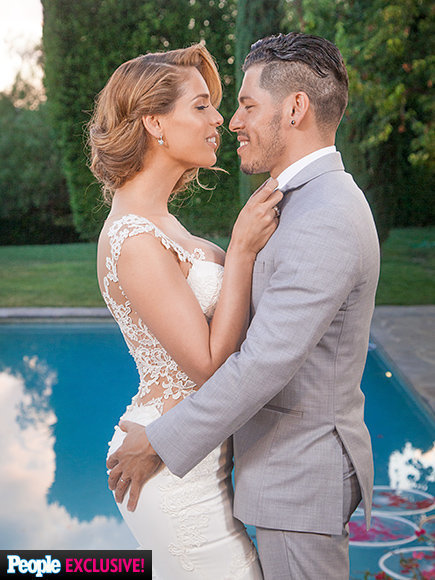 Anyhooz… Who doesn't love a wedding? The previous episode left off with Carmen accepting Adrian's marriage proposal and then witnessing Carmen's reservations when Adrian announces a surprise wedding ceremony to occur just a few days later. Join me and my box of tissues to wipe my happy tears on Wednesday, December 9 at 10pm ET/9pm CT for the  "Couples Therapy with Dr. Jenn" finale featuring the renewal of Carmen and Adrian's vows. According to VH1, this is the first wedding involving someone transgender to be filmed for reality TV. I'm simply excited to see Carmen able to wed Adrian this time around as a legally recognized woman. To top it off, Dr. Jenn is the officiant. Check out the preview clip below from the wedding. In the clip, Carmen states, "My dream was always to walk down the aisle in a white dress, and it has stopped from there because I never really believed that I could have that…This is definitely beyond my wildest dreams."
* * * *
VIDEO: Carmen Carrera and Adrian Torres Wed on "Couples Therapy with Dr. Jenn"
(video below not loading on your browser? click here to watch the clip from the People magazine article)
* * * *
Will you be watching? Let's tweet about it together! Follow me on Twitter @Ifelicious, follow @CouplesTherapy on Twitter, and use the hashtag #CouplesTherapy.
Dr. Jenn will be back on the telly in early 2016 with a brand new show called "Family Therapy with Dr. Jenn" to air on VH1; and the cast has me salivating already! Tiffany "New York" Pollard, Dina and Michael Lohan, Damon Dash *drops mic* Enough said. 😉
Related Links
right here on Ifelicious®…
elsewhere on the interwebs…