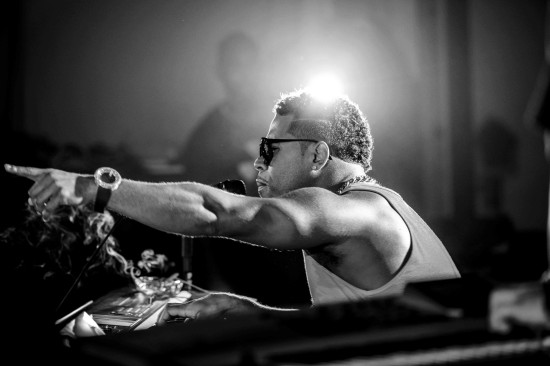 Over the June 8, 2013 weekend, Bobby V was in the A (Atlanta) shooting the highly anticipated video for "Back to Love." The single is off his upcoming "Peach Moon" EP slated for release in July 2013. Bobby V promises this single and the rest of the album will be a throwback to classic R&B having taken up vocal and piano lessons again and assembling a live band to record the music. In my exclusive interview, Bobby V states:
"I'm going back to my love and not really chasing a single, per se, or chasing a song for the radio…I think with all the music now and all the ratchedness going on that we're kind of losing out…I want to really go back to really singing for real, no auto-tune…It's very organic."
Read my full interview with Bobby V — CLICK HERE.
Take a look at some of the photos taken during the "Back to Love" video shoot that was directed by G. Visuals. Look out for Benzino to make a cameo on the video, too. (photo credit: J & Richard Fulk)
This slideshow requires JavaScript.
VIDEO: Bobby V talks "Back to Love" single and making "Peach Moon" EP
(click here to watch directly on YouTube)
LYRIC VIDEO for "Back to Love" by Bobby V
(click here to view directly on YouTube)
Read all of my blog posts about Bobby V, including exclusive interviews:
EXCLUSIVE Interview with Bobby V: Back to Love single, Peach Moon EP, and more
Ifelicious Flip Cam Exclusive: Atlanta RnB singer Bobby V talks baseball to Fly on the Wall (video)
Bobby V to release "Fly on the Wall" in March 2011, interview coming soon!
Rock Wit'cha: Who sang it better? Bobby Brown or Bobby V? VOTE!!!
Throwback Friday: "Blackberry Molasses" by Mista
Related Links: