Just a few nights ago, I grabbed my flip cam and my baby sister (i needed someone to sip martinis with me after  ;-)) then headed to downtown Atlanta to meet up with Bobby V in the studio for an interview.  If you haven't read my last blog post about Bobby V, check out "Bobby V to release "Fly on the Wall" in March 2011, interview coming soon!").  He's got a new album coming out on March 22, 2010 entitled "Fly on the Wall."  In the interview, we talked about:
his upcoming album
the next video shoot for Bobby V's cover of Bobby B's (that's Bobby Brown, lol) of "Rock Wit'cha" (read Rap-Up.com article "New music premiere: Bobby V – 'Rock Wit'cha'")
love and what women want
his early singing days with the group Mista (download their self titled debut album on iTunes or Amazon)
being rejected by Simon Cowell, Randy Jackson, and Paula Abdul when trying out for season 1 of "American Idol" (that was the year Kelly Clarkson won)
and how he used to swing a mean bat on Clark Atlanta University's baseball team where he also earned a bachelor's degree in Mass Communications in 2003 (you go boy! 😎 ).
Check out the video interview below or go to youtube.com/watch?v=eFkPzvm6auU:
Listen to Bobby V's "Rock Wit'cha":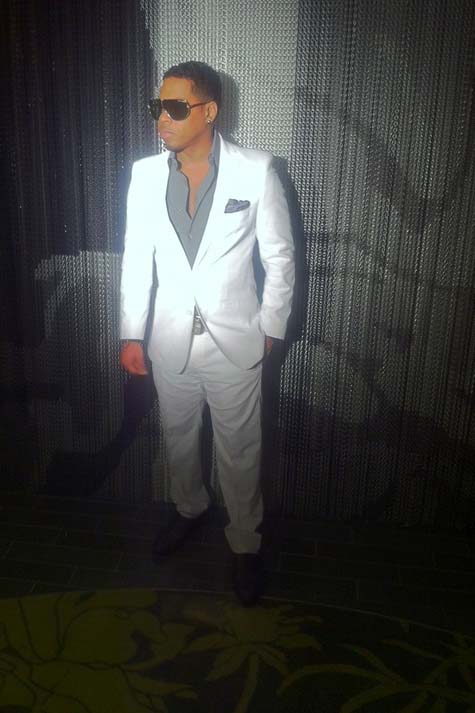 (link to listen on SoundCloud no longer active)
UPDATE Feb 16, 2011:
Bobby V released the "L.O.V.E." on Twitter today. Listen and download:
(Download Link http://hulkshare.com/3md6bm47cwfj)
Bobby V makes a few comments followed by a short snippet of "L.O.V.E."
Tracklisting (per BET.com "Exclusive Preview: Bobby V 'Fly on the Wall'" …go Eb! i see you! 🙂 )
Are You the Right One
Words
Sweetness
If I Can't Have You
Hang On
Would You Be
Heaven
L.O.V.E.
Alter Ego (feat. 50 Cent)
Hummin'
Outfit
Grab Somebody
Rock Wit' Cha
Phone # (feat. Plies)
Last Call
Also, check out Noisevox's interview "An interview with Bobby V: More than a 'Fly on the Wall'."
Keep up with latest on Bobby V including tour dates by visiting www.justbobby.com and also the Bobby V Foundation at www.thebobbyvfoundation.com.
Read all of my blog posts related to Bobby V (including an interview with Atlanta's Myko and Bobby V's support of the Forever K. Michael eyewear collection) by CLICKING HERE.
Thanks to Devon and Bobby V's folks for helping to get me on Bobby V's calendar, and thanks to Bobby V for being willing to talk to an up and comer in the blog world…and fan. 😀
VIDEO: Words by Bobby V
VIDEO: Bobby V answers fan questions "Ask:Reply"
Related articles