Have you been watching "The A-List: Dallas" on Logo?  This cast is sooo different from "The A-List: New York" but sooo good at the same time!  In the midst of the all of the drink throwing and other folly that comes with reality TV, the cast has addressed some serious issues as well.  Several cast members have talked about their coming out experiences.  Some of the final words in last night's episode (Ep 105 "Get Out From Under My Boot!") were those from James Doyle expressing that life hasn't always been a bottle of liquor, a bed of roses, and upper echelon trust funds.  After the throw-down with Phillip Willis, James continues to unravel as he exclaims to Ashley Kelley:
This is not me!  Beat up all through junior high.  Beat up all through goddam high school.  Never touched anyone in my life!
In that moment, I was reminded that James told me about his experiences growing up gay, being bullied, and coming out to his parents.  I saved this material aside for a separate post that I hinted about at the end of "Logo's 'A-List: Dallas' Interviews: Meet James Doyle."  I think the timing's right to share this part of the interview now.
Ifelicious:  What's your coming out story?
James:  Oh, honey, I knew I was gay [when I was] young.  Elementary school was the worst experience of my life.  I grew up in in a small town in Oklahoma…Elgin School District.  I was beat up.  My parents got voicemails saying, 'Your son is a faggot.  I'm going to kill him.'  It made me want to kill myself…Finally, in junior high I let my mom know what was going on.  She called the principal, but the principal was intimidated by the bully's parents…so they didn't really do anything about it.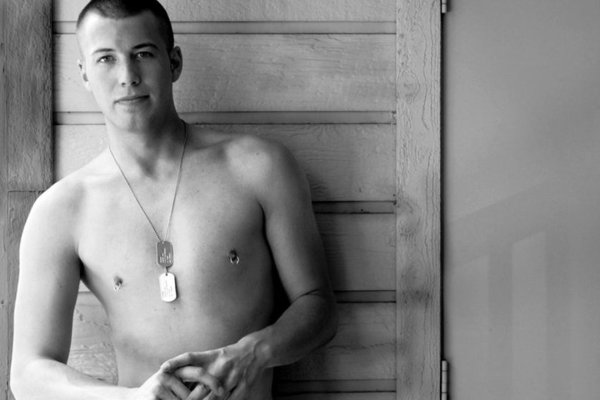 I came out to my mom when I was in high school, but she kind of already knew because I was dating a guy, and she saw my call log…She freaked out, found his dog tags because he was in the military, told him never to speak to me again, et cetera.  I broke down like, 'Mom, I'm gay.  Like, get over it, I'm gay.'  We got in a fight.  I quit high school and ran away.  I moved in with friends in Oklahoma City and didn't want to associate with my parents for months.  I got in a really bad car accident so I had to call my parents to come get me.  I came home and was grounded.  I went back to school, did weekend classes and night classes just to catch up and graduate on time with my class, but it was probably the most emotionally roller coaster wreck of a time of my life ever.
Now, my parents are much better…They've come to understand a little more about me, and they're really cool with my gay friends now.
Ifelicious:  You need to do one of those 'It Gets Better' PSAs for The Trevor Project or something.
James:  I really do.  I should.
Ifelicious:  Because I'm sure you're certainly not alone.
James:  This happens to so many people.
Ifelicious:  Having shared your coming out story, what would you like to say to others who are where you were at the time?
James:  Don't give up.  It won't always be so bad.  When you grow up there will be some people that are bigots.  Talk to your counselors and good friends…that can support you.  Always, stand up for yourself.  I wish I would've done that more times in my life.
How does this compare to your own coming out story?  What do you think of James so far?
I thought the most touching moment in the midst of the madness that was last night's episode (Levi whatever-your-middle-name-is Crocker, you man whore! I've got a few bones to pick with you…Ok, now that's off my chest.) was James' mom when she said:
You don't follow in anyone else's footsteps.  You make your own.
Thanks, James, for sharing.  Muah!  😉
P.S.  A little birdie told me that Ifelicious has been a featured celebrity blogger for the live chat during "The A-List: Dallas" episodes.  You should go to LogoTV.com on Mondays and join in, and tell 'em Ifelicious sent ya!
Related Links