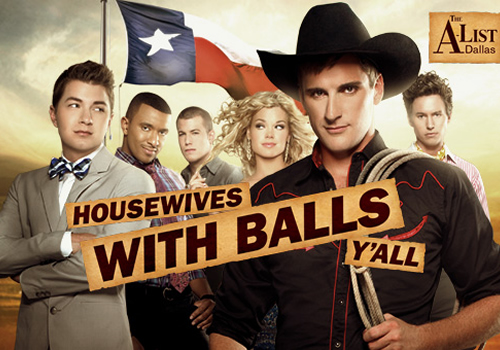 This brand new series "The A-List: Dallas" on Logo seems like it could also be named "The Levi Show" as much as Levi Crocker (Facebook, Twitter, Inch Wear clothing line) is front and center of the action.  Gay boys love their cowboys, too, and as fellow cast member Taylor Garrett said in my interview with him, "Everyone here in Dallas has a Levi story."  Spoiler alert:  We do talk about Taylor and Levi's rekindled relationship on the show and the outcome becomes clear in this interview.  Don't say I didn't tell ya.  😉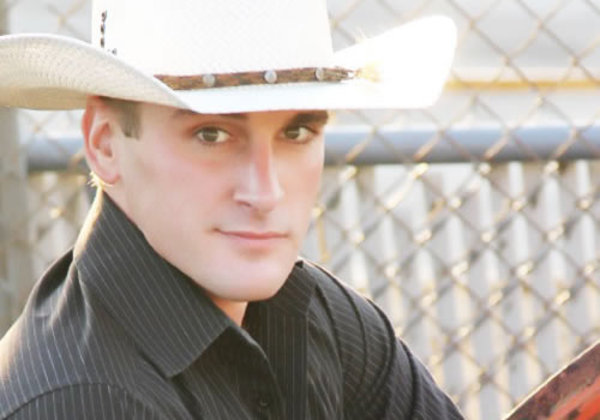 Here's my interview:
Ifelicious:  I'll start out with a fun question.  Based on what I saw you post on your Facebook fan page, have you made your deer jerky for the fall yet?
Levi:  (laughs) No…In the next month or two, when we get the deer, send it off, and it comes back cured up and dried out.
Ifelicious:  So, it's not like deer that you've gone an hunted?
Levi:  I pick the skin off it myself, but to have the meat processed is really easy to take to the butcher, and they quarter it up…turn some of it into hamburger or whatever, and you just picked it all up, and it's all wrapped in butcher paper and you just put it in the deep freezer…That I do, but I would not go hide in the bushes with my brother-in-law trying to catch a deer.  He'd shoot me in the foot…so I'm just like, 'y'all go have fun!'  I killed a deer last year with the truck.
Ifelicious:  Now we've gone through two episodes, so let's just go back to episode 1.  Did you have sexual relations with James ever?
Levi:  Ever.  It's like the Monica Lewinsky scandal going on at the rodeo arena, huh?  In retrospect, that statement towards the end where I was like, 'OK, maybe I had my penis in your mouth. Does that make you feel any better?'  There's obviously a little more dialog to it…We knew each other, informally, like six years ago.  We saw each other at the same parties, but we didn't hang out together.  We were partying one night, and it was semi close to my place in Oklahoma City.  [It was] 2 o'clock [in the morning] and I was like, 'OK, well we can just hang out at my place,' and that's what we did.  That's the only time he ever stepped foot in my house.  He was going to lay down and sleep in my bed.  We started messing around, and I was like, 'He's not my type at all,' and I shut it down.  I don't know if that whole shutting it down right then is what started this spiral he's been down the past few years, but I pretty much like kicked him out of bed…That's the story.
Ifelicious:  That's it.  So there was like no relationship of any sort?
Levi:  We never got a cocktail together…[according to James] we were going on dates.  I was the perfect gentleman.  I mean the stories just go on and on.  There's always been awkward tension between James and I from that day forward.  Well, not so much anymore.  In real life, now that the cameras were off, and we did have to spend so much time together this summer, we've learned to kind of be around each other.
Ifelicious:  So he's not somebody you're going to call, well, I was going to say call and ask to go out for a drink, but I don't think that's a good idea for anybody to ask James.
Levi:  We didn't know each other.  We weren't friends, and so for him to get caught in a lie…I told him what I heard and basically called him out on his bullshit because I didn't want people to think I was dating James.
Ifelicious:  Now, you're the guy on the show that I call a 'cassanova.'  Everybody loves you.  What is it about you?  What's that Levi mojo?
Levi:  It seems to be the million dollar question right now.  You know what?  There's nothing special about me.  I try to be a good person. I try to make people around me happy and comfortable, and that's part of being a gentleman.  I think I'm just easy to be around.
Ifelicious:  Well, you're cute, and I'm imagining that you have a good reputation in the bedroom.
Levi:  (laughs)  I had no idea!
Ifelicious:  Are you dating anyone now?
Levi:  I am absolutely single.  I haven't even gone on a real real date in a month or two.
Ifelicious:  So the Taylor thing didn't really last?
Levi:  Oh, uhm, that's an awkward chemistry right there.  I'll would never get into a serious relationship with Taylor ever again.
Ifelicious:  You broke his heart didn't you?
Levi:  I did, I think, and he's still puppy eyed around me like every once in a while, and I have to give in and take him home sometimes.
Ifelicious:  OK, so you got a little friends with benefits going on.  Whatever works for the two of you.
Levi:  You know what I mean?  You see it on the show.  We talk about the sexual chemistry like it's really good between us.  It's really there.  It's alive and well.
Ifelicious:  Who spills the beans because I can't imagine you two trying to keep a relationship on the DL on a reality show.  I figured that it was going to come out.
Levi:  The three fastest forms of communicating any message in Dallas, Texas would be telephone, television, and tell Phillip.
Ifelicious:  Ah, gotcha!  That's all you needed to say.
So, that's my time with Levi.  The last interview in the sequence is with James Doyle.  We really had time to chat it up, so you definitely don't want to miss out when you see it online, especially his response to the same question about his hookup with Levi.
Read all of my blog posts about "The A-List: Dallas" including all of the cast interviews – CLICK HERE.
Also, check out all of my posts about "The A-List New York – CLICK HERE. For my YouTube interviews with "The A-List" series- CLICK HERE.
Related Links