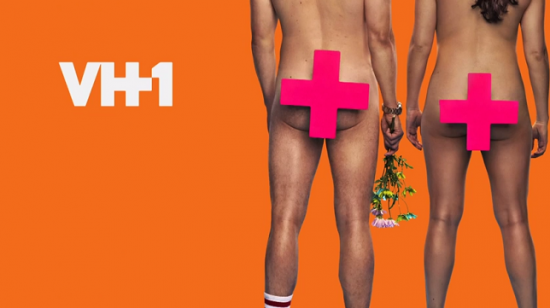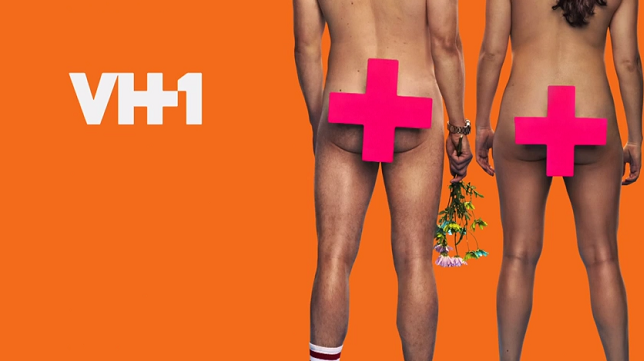 You meet the person naked on the date…Whether you choose to be naked after the date; well, that's up to you. -Mikey P from "Dating Naked"

If you are a Christian, you were taught that mankind's original celebrity couple Adam and Eve frolicked unabashedly naked in the Garden of Eden until Eve ate the forbidden fruit that, among many other things, had she and Adam reaching for fig leaves and everyone thereafter in a perpetual cycle of public nudity shaming. Would you have the balls to shed your insecurities about nudity, with the camera rolling, in order to find true love- free from pretense…and clothing? "Dating Naked" is a new VH1 reality series that allows men and women to explore the complex world of dating stripped of selfies, cell phones, sexts…and clothes! Set in a remote and romantic location in Panama and hosted by Amy Paffrath, each week features a different guy and girl who explore the phenomenon of naked dating with consenting contestants vying for their love. See what happens by tuning into "Dating Naked"on Thursday nights beginning July 17 at 9pm ET/PT on VH1.
I got the skinny on "Dating Naked" from one my blogging career celebrity interview "OGs" Mikey P who is the featured male cast member on episode 9 of "Dating Naked." He and I go allllll the way back to 2008 when he debuted as a reality TV star on MTV's "From Gs to Gents." 😀
Interview with "Dating Naked" Cast Member Mikey P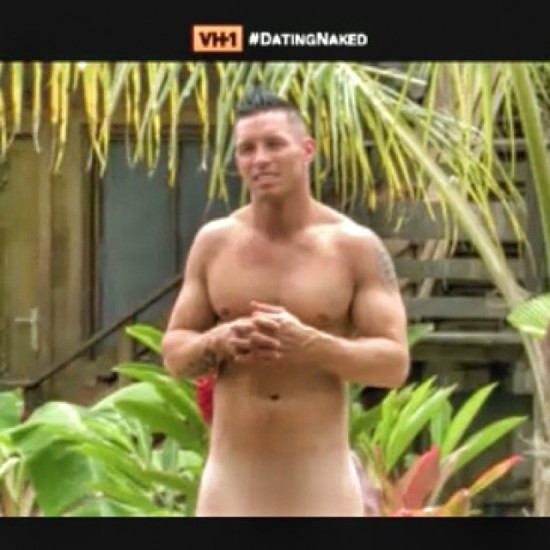 Ifelicious: What is the format of this reality TV series?
Mikey P: There's a different main guy and different main girl on each episode…I was the main guy on my episode. Each [main guy and girl] goes on three different dates…We meet the dater naked. We go on the entire date naked. At the end of the episode, the main [guy and girl] have to choose, between their three dates on who they'd like to continue dating when they get back to the States.
Ifelicious: Shall we expect any juicy drama along the way?
Mikey P: There's a lot drama…because there's multiple people hooking up with other multiple people, and emotions start getting involved.
Ifelicious: What made you audition for a show like this?
Mikey P: I date all the time, but I wanted to try something completely out of left field, and I couldn't think of anything crazier or more out of control than this. Plus, I just wanted to see if I could do it. Am I really going to be able to meet somebody naked?
Ifelicious: What was it like to be naked on a date and in front of a camera?
Mikey P: Just the thought of doing it makes you more nervous…than actually taking your clothes off and walking up to the [date].
Ifelicious: Are you only naked for the dates or also back the house?
Mikey P: You meet the person naked on the date…Whether you choose to be naked after the date; well, that's up to you.
Ifelicious: Did you find love?
Mikey P: Well, that's something you'll have to watch to find out.
Single/Video "Naked"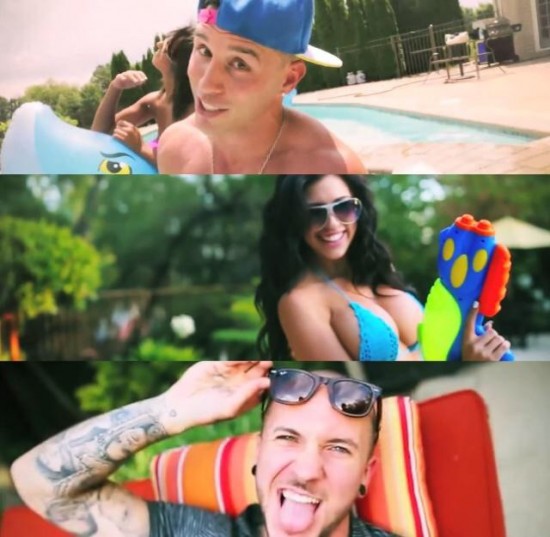 Many fans also know Mikey P as a music artist with the Philly-based hip hop/pop band DaCav. He recently collaborated with fellow "Dating Naked" cast member/music artist Stephanie Qutmiera along with music artist Travy to write a song inspired by the show entitled "Naked." The video for it will be released on July 17 in line with the premier of "Dating Naked." No word yet on whether the song will also be featured on the show, but let's hope so!
UPDATE JULY 18, 2014: VIDEO FOR "NAKED" by Stephanie Qutmiera feat. Travy & Mikey P

Here's the video for "Naked." It's a clever twist to Tiësto featuring Matthew Koma's "Wasted." What do you think?
* * *
Mikey P's episode of "Dating Naked" airs on September 4, 2014 at 9:00 PM ET/PT on VH1. Make sure you're watching!
Check out Mikey P on the red carpet for the VH1 "Dating Naked" premiere party in the video below at 0:07 and 2:06. See also the VH1 Blog "Video: Celebs Get Intimate at the 'Dating Naked' Premiere Party."
* * *
Connect with Mikey P on Twitter @MikePDaCav5 and Instagram @MikeyPDaCav. See also DaCav's website for more on what Mikey P is doing musically.

For more on "Dating Naked" visit the VH1 show page, like the show on Facebook, follow the show on Twitter @DatingNaked, and search for/use the hashtag "#DatingNaked" on social media. Lighthearted Entertainment created and produced "Dating Naked." The executive producers are Howard Schultz, Rob LaPlante, and Jeff Spangler. VH1's executive producers are Susan Levison, Jill Holmes, Kristen Kelly, and Fernando Mills.
* * *
VIDEO: toofab Interviews VH1 "Dating Naked" Host Amy Paffrath About the Show
* * *
Related Links