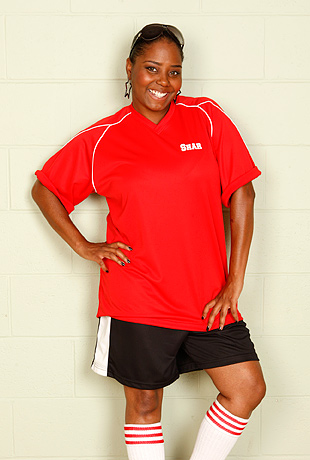 I lovezz it already!  VH1's "Celebrity Fit Club" has stirred the pot with the Season 7 cast.  Making headlines on all the gossip sites are mentions of Kevin Federline aka "K-Fed" and pre-Britney "Circus" Spears girlfriend Shar Jackson, or as I'm naming, right here, right now "SharFed."  🙄  The couple had 2 children during their relationship and make their first televised reunion on this show.  Nothing's better than 8 weeks of boot camp booty torture, and I mean it in every sense of the word.  😉
Spoiler alert!
Shar Jackson shed over 30 pounds during her stint on VH1's "Celebrity Fit Club." Shar is quick to report that the show is less about personal fireworks and more about growing and changing images, both physically and creatively.
VH1 preview super trailer

VH1 exclusive pre-series preview clips

But wait, there's more
!
I spotted Shar Jackson on the set of "The Untitled Kris Black Project" where she's acting alongside another former beau and heartthrob talent that y'all just haven't caught onto yet, Kris Black. I name them right here, right now as "SharK."
Over the last two years, Kris Black and Shar Jackson have weathered the tabloid interest concerning their off-screen relationship. The couple prefer to leave their private lives just that, but are very open to talk about their creative endeavors together.  As for Kris Black and Shar, their focus is on their work together, and their "friendship" has grown over the last two years since making sparks fly on the set of "The House That Jack Built."
Without further ado…EXCLUSIVE PHOTOS!!!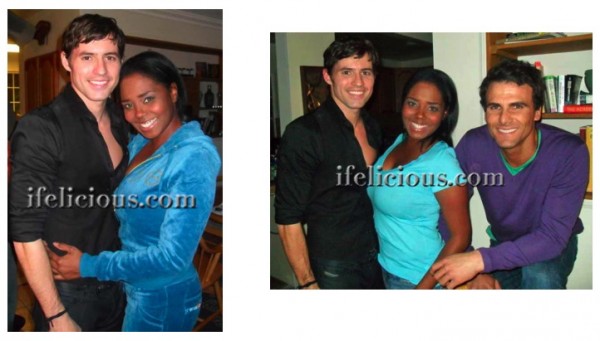 Related Links