Related Posts
INTERVIEW WITH WRITER, PAINTER, ACTOR KRIS BLACK.  (PART 1 OF 2) FILM PROJECTS, FOURTWOFIVE FILMS
INTERVIEW TEASER:  MEET WRITER, PAINTER, ACTOR KRIS BLACK
MY LA JOURNAL- FRIDAY, MAY 29, 2009 (PART 2 OF 2) RED CARPET FOR DEREK STRONG PARTY
– –
MOVING TO LA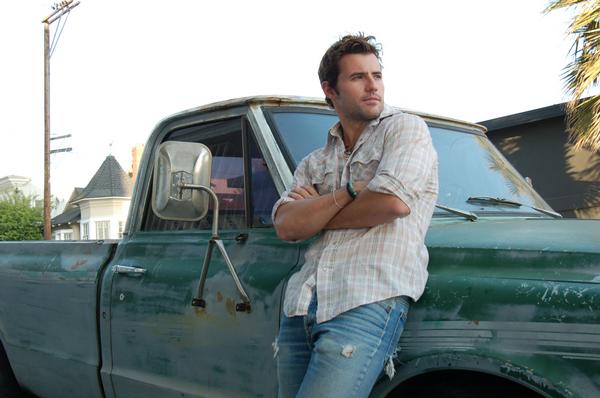 Ifelicious:  Tell me about the moment when you decided that you were going to pack up and move to LA?  Was that something that happened over days, weeks, months?
Kris:  It was on my 22nd birthday actually, and I was in school.  I was just about to finish, actually.  I was going into my last semester and getting my finance degree, business management, and my parents took me out for dinner and I said, 'After this semester, I'm quitting and I'm moving to LA and I'm going to try to act.  I'm going to pursue it.'…It was a professor I had in acting class.  He inspired me and gave me the confidence to think that I could do it…I believed him and on the last day of the semester I went home.  The next day I packed my car and I drove 36 hours to Los Angeles, and I knew one person.  I knew an old college buddy who had moved out here a few months prior.
Ifelicious:  So you had a place to stay?
Kris:  He and I split an efficiency apartment in Hollywood.

Ifelicious:  Awe, such a Hollywood story.  Did you wait tables?

Kris:  I was lucky…Within the first 2 weeks of being here, I got my first job on Pearl Harbor, and I was in Mexico for about 3 weeks shooting…It was an amazing experience.  Only being in LA 2 weeks, I was like, 'This is easy!  I don't know what people are talking about.'  I didn't work again for a year and that's when I started doing a lot of catering and bar-tending, and I started my own personal training business.  I figured I'd put my business degree to use.  That is how I supported myself for about 4 years as a personal trainer, mostly.
Ifelicious:  It's obvious that you work to maintain your physique.
Kris:  In high school, I was completely a jock.  I didn't want anything to do with the art world or anything like that, and all I cared about was getting a scholarship to play football, and I got it, and as soon as I got it…I started playing, and I hated it, and I quit. [Then] I got into writing and acting, and I was hooked.

Ifelicious:  Wow, it seems like you've gone to the other end of the spectrum from what people would have guessed you'd be doing.

Kris:  Most people, like old classmates and family, when they had been hearing and seeing what I'd been doing lately, from the Kris that they knew back home, it's a complete 180.  I'm not that jock anymore.
HIDDEN TALENTS
Ifelicious:  You have so many talents, what's your first love?
Kris:  It's funny, they all manifested roughly around the same time as far as the writing, the painting, and the acting.  [My] first love is acting.  Absolutely, I love it.  Painting, though, to me is (pauses) it's hard for me to even think back on my life before I was an artist because now painting is such a release for me, and I'm so passionate about it.  It helps in the down time when I'm not able to act. I can just pick up a canvas and a paint brush.  In some ways, I get to do the same thing.  Rather than letting it out in front of the camera, I get to let everything out on the canvas.
Ifelicious:  I see, different mediums, but the creativity is the common thread.
Kris:  Absolutely.
Ifelicious:  You said they all kind of manifest around the same time.  (jokingly) Alright, prodigy, was it the story of, 'I was 3 years old and I was painting and writing and acting and I was on Star Search?
Kris:  No, I've been writing since I was young.  Writing a lot of poetry and some lyrics and music and things like that but never any as movies or anything like that, and painting, I never picked up a paint brush.  I was the kid in class that was throwing scissors and putting glue all over everything.  I just didn't take it seriously, and it's now spawned into something that, you know, it's definitely a career for me now.
Ifelicious:  I read that you have artwork showing currently or you have had shows, correct?
Kris:  Ya, I've had several.  I've had several group shows and individual shows at galleries here in Los Angeles.  I've had my work shown in several places in Florida and Wisconsin and several other cities across the States and little things.  Right now I have an exhibition in a restaurant in the Valley where I have my work up for about another month I believe.  It's been up 3 months and 1 more month.
Ifelicious:  What's the name of the restaurant?
Kris:  It's called Stanley's Restaurant and Bar.  It's a trendy little restaurant in Sherman Oaks.  They rotate artists and photographers in throughout the year and, to be honest, they liked my work so much that they offered to give me a 4 month stay, and we had a big charity event there back in May for Shar Jackson and her charity [Sweet Dreams Foundation which is part of S.H.A.R.- Sharing Helping and Reconciling Lives] for a homeless shelter here in Los Angeles which was fabulous.  It's been a really good run.  I've been selling quite a few paintings and getting a lot of recognition for it.
Ifelicious:  Did this all happen when you got to LA, or was it before?
Kris:  When I first moved to LA my only focus was acting.  I did that for about 3 years doing little bit parts in some bigger movies and then some straight to DVD movies.  Then after that I joined forces with Bruce formed the company [FourTwoFive Films], that's when the writing came, and that's when the art came, and creating leading roles for me in the scripts that we write.
Ifelicious:  Wow, so you must've had a big 'Aha!' moment or something in your life for it all to come together like that at the same time.
Kris:  Well, I'm very spiritual, so to just keep it simple, I had a spiritual awakening, some divine intervention that helped test all this.  Without sounding all crazy like a lunatic.
Ifelicious:  That doesn't make you sound like a lunatic.
DATING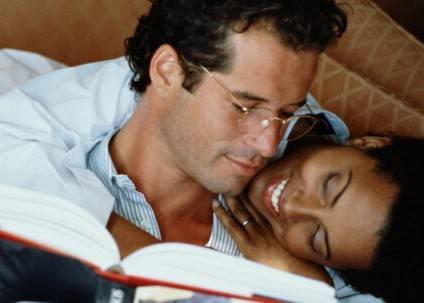 Ifelicious:  How's the dating life for you out in LA?

Kris:  I didn't really date a lot out here.  It's kind of hard because I don't want to date an actress or a model or anyone that's in the business so that cuts out a lot of the population out here.
Ifelicious:  Ya, that's pretty much everyone you run into in LA.
Kris:  With my schedule, I'm pretty devoted to things now.  I'm so close to things really turning over that I'm not going to take my attention off so it's also very hard to put that much energy into a relationship, and it's unfair for the other person because they're expecting a certain amount of time and commitment, and it's really hard for me to give that right now.
Ifelicious:  Would you say that you are single now, or are you in a relationship?

Kris:  I have been seeing someone, and it's been going good.  It's tough.  She doesn't live in LA.
Ifelicious:  Was Shar Jackson the first black girl you dated?
Kris:  No, she's not.  I don't want to discriminate…I'm an equal opportunity employer but …the whole Hollywood California blond girl, that's not what I go for.
IT'S A WRAP!

For your gossip hungry folks, NO the rumors are NOT TRUE about Shar Jackson having Kris Black's baby.  They are not dating anymore but maintain a friendship.
I hope by the time you all read this interview and the teaser post that includes the trailer for The House That Jack Built that you're sitting on the edge of your seat waiting for details on when it's coming out.  Stay tuned, I'll be sure to provide more updates as I get them.

Thank you, Kris, for your time and a chance to get a behind the scenes glimpse at your life.  Fist bumps to you and Bruce for releasing your first film project The House That Jack Built through FourTwoFive Films.  I look forward to hearing more great news down the road.

– – – –
Related Posts
INTERVIEW WITH WRITER, PAINTER, ACTOR KRIS BLACK.  (PART 1 OF 2) FILM PROJECTS, FOURTWOFIVE FILMS
INTERVIEW TEASER:  MEET WRITER, PAINTER, ACTOR KRIS BLACK
MY LA JOURNAL- FRIDAY, MAY 29, 2009 (PART 2 OF 2) RED CARPET FOR DEREK STRONG PARTY