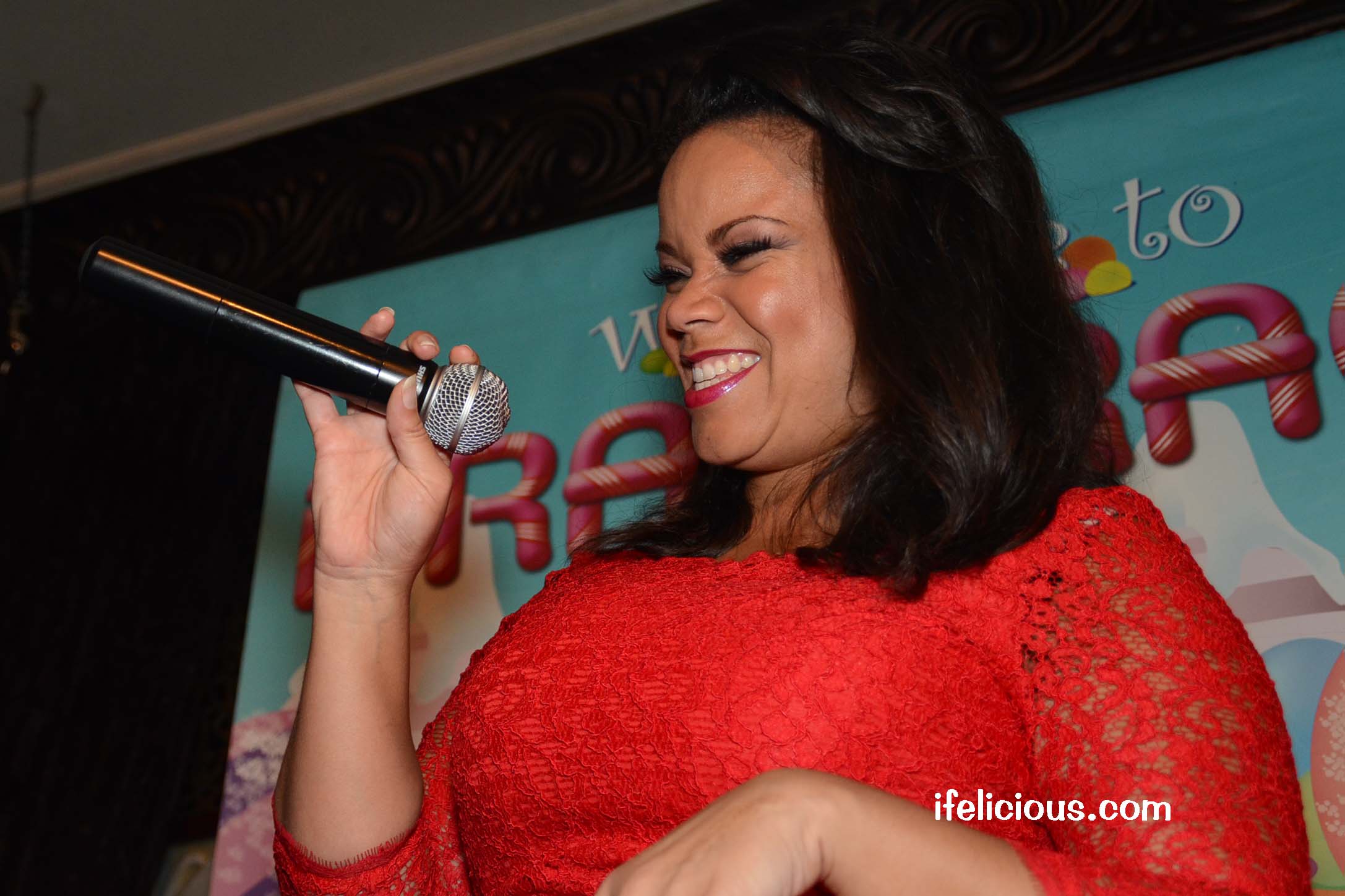 On Tuesday, December 18, 2012, Roscoe's Tavern wrapped up their own search for Chicago's drag queens who could serve up their own "charisma, uniqueness, nerve, and talent," as RuPaul puts it on his ever popular "RuPaul's Drag Race" series, in the Miss Roscoe's 2012 Drag Race finale.  The night was capped by FOX's "American Idol" season 2 finalist Kimberley Locke who was a celebrity judge and featured performer.  Also judging and performing was The Princess from "RuPaul's Drag Race" season 4 that airs on Logo and local celebrity Tammie Cobern rounded out the judge's panel.  The fabulous Frida Lay hosted for her 12th consecutive year donning a sling from a recently broken shoulder, but that didn't stop her from keeping the crowd on their feet…and taking jäger shots with her good hand. 😉
There were six finalists: Brandi Wine, Beatrix Dixie, Alexis Bevels, Evah Envy, Gia Gunn, and Lindsay Bryant.  The competition was in 2 rounds with the 2011 reigning queen Sorraya Dash setting the bar each round with her own performance.  The first round was the queens winning performances from the semifinals, and the second round was a new performance of their choosing.  1st, 2nd, and 3rd place winners were declared as well as a fan favorite, a new category this year, based on audience cheers.  In the end, Miss Roscoe's 2011 Sorraya Dash handed over her thrown to Miss Roscoe's 2012 winner Gia Gunn who also landed the Fan Favorite award.  Evah Envy placed a close 2nd, only losing the title by 2 points according to the judges scoring, and Beatrix Dixie took home 3rd.
Photos
Here are a few featured photos that I took at the Miss Roscoe's 2012 finale.  At the end, there is a slideshow with a collection of photos taken throughout the evening.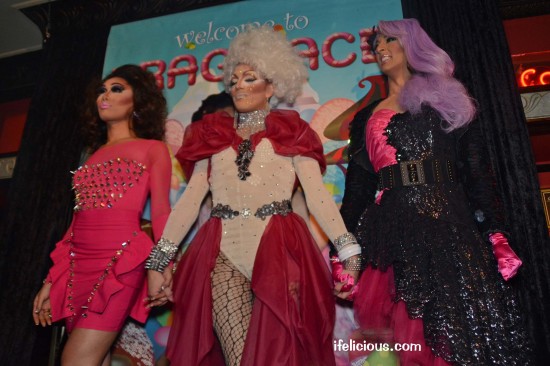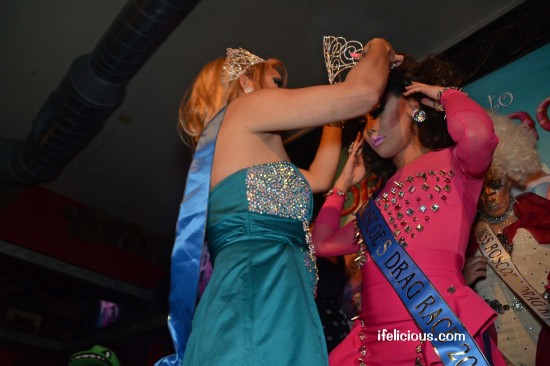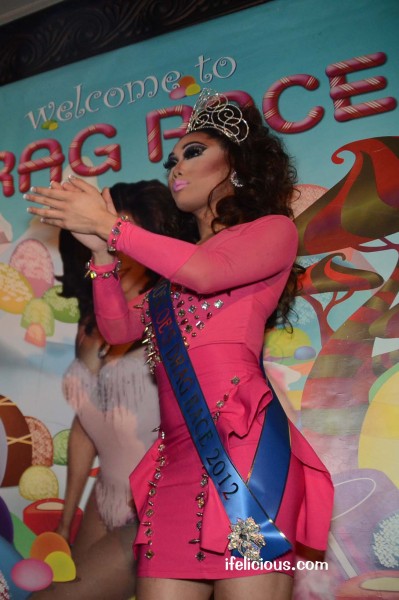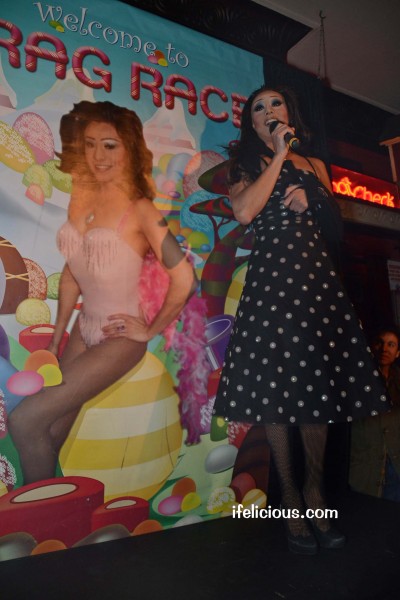 Ifelicious Honorable Mention for Best Outfit goes to Beatrix Dixie!!!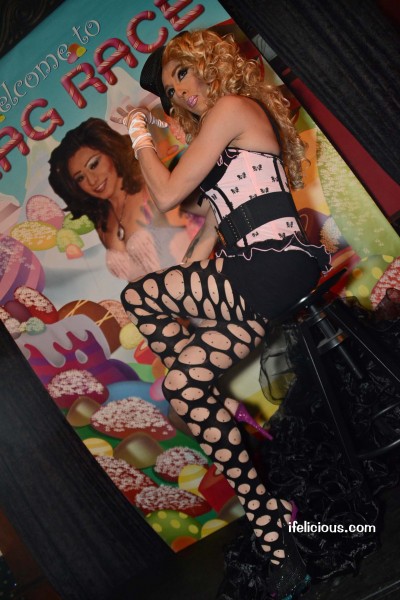 SLIDE SHOW OF ALL IMAGES
This slideshow requires JavaScript.
More Kimberley Locke coming soon!
On Thursday, December 20, 2012, Kimberley Locke was in Milwaukee for the One Heartland annual benefit concert.  Naima Adedapo and DeAndre Brackensick from "American Idol" also performed. More footage from that event is coming soon to Ifelicious.com!
Read all of my blog posts about "RuPaul's Drag Race" included exclusive interviews and red carpet footage — CLICK HERE.
Read all of my blog posts about Kimberley Locke — CLICK HERE.
Related Links
Make sure to follow me on Twitter @Ifelicious!!!