I love MTV's "Made," I love drag queen Manila Luzon, and I also can't wait for Logo's "RuPaul's All Star Drag Race!" Below is a press release about Manila's debut as a coach/drag mother on the next episode of "Made." Setting my DVR now! ~Ifelicious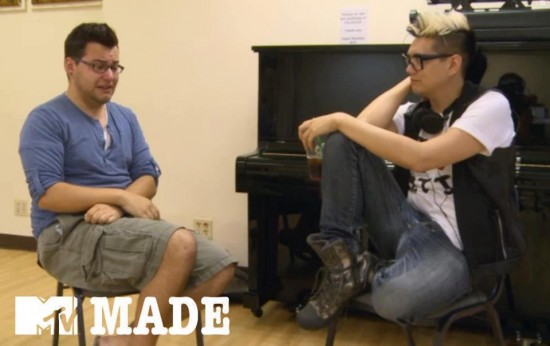 New York, NY – Vivacious drag superstar Manila Luzon will debut on MTV's "Made" on Friday, October 12, at 5:00 p.m. EST. This charming personality from "RuPaul's Drag Race" will play the role of a mentor to a gentle twenty-year-old man aspiring to follow in Luzon's high-healed footsteps.
VIDEO: MTV "Made" Season 12 sneak peek "Drag Queen" episode
(unable to view? click here to watch on MTV.com.)
VIDEO: Richard Figueroa's drag transformation to Cassandra Fuego
(click here to view directly on YouTube)
The art of drag is not as simple as putting on makeup and walking around in stilettos, but with the right coach, the intricacies of this exciting profession can be learned. Watch as Richard Figueroa unleashes his alter ego, Cassandra Fuego, in preparation for New York City's annual Gay Pride Parade. Sassy and confident is the goal, but Richard will not succeed without Luzon.
"Made" has earned a reputation for encouraging creativity and supporting human rights for eleven seasons. Educators and parents have praised this Emmy award-winning series for fostering a healthy self-image in young people.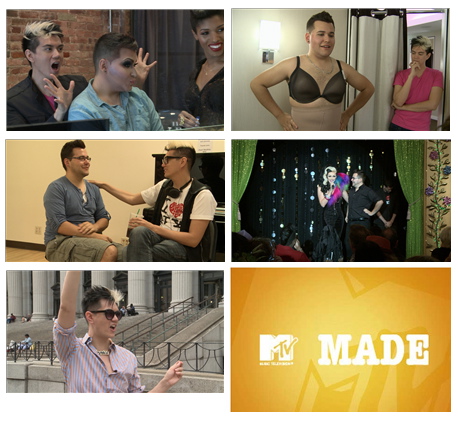 Manila Luzon garnered America's attention as first runner-up on season three of "RuPaul's Drag Race." Notorious for her comedic timing, outrageous costumes, and big hair, Luzon's popularity led to her being cast as a nightclub-style mentor on "RuPaul's Drag U." Luzon has appeared in commercials for Orbitz, Gilead, and her own Absolut Vodka promotion. She is a noted representative for companies such as Cole Haan, DKNY, GLAAD, Instinct Magazine, and AIDS Service Center NYC.
On October 22, 2012, she will return to compete with former contestants in "RuPaul's All Stars Drag Race." Her most recent work includes the music videos "Hot Couture" and "Best XXXcessory," now available on iTunes.
Related Links