UPDATE DEC 6, 2011: I just posted an update about the newest cast member added in Stacey's absence and confirmation that there's a season two – CLICK HERE. ~Ifelicious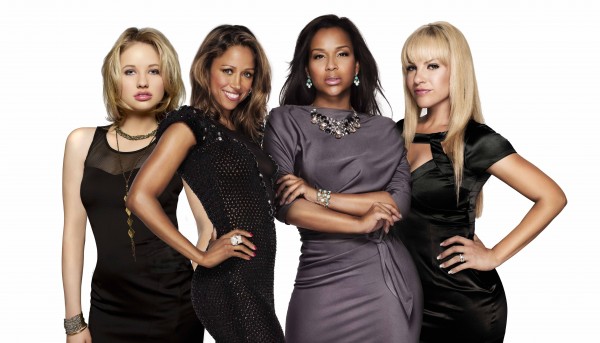 The rumors have been running rampant about Stacey Dash being unhappy on the set of VH1's scripted series "Single Ladies."  Now, the news is official that she will not be returning.  In my opinion, Dash who plays the lead character Val and LisaRaye McCoy-Misick who plays Keisha are the only 2 carrying the show.  I think VH1 should cut their losses now because there's no replacing Dash and the show doesn't coagulate without her presence.
Here's what Dash told Global Grind and was included in the blog post on VH1:
"I truly enjoyed playing Val on Single Ladies, but I have decided to leave the show. I have to be back in LA with my children right now and the 'Single Ladies' shooting location makes that impossible. I wish VH1 the best of luck with the show and in maintaining the strong fan base we developed in season one."
That was a well scripted statement, but we all know that's not the real reason.  What we don't know exactly is the real reason either…well, not officially.  I read this on the Sandra Rose blog back on August 8, 2011:
"According to Jawn Murray, a search has been underway for Dash's replacement for weeks. He tweeted that Dash clashed with co-star LisaRaye and other cast members of Single Ladies, which led to her dismissal from the show."
Jawn Murray is a journalist whose tweet about the show a few weeks back fueled gossip columns.
Related articles