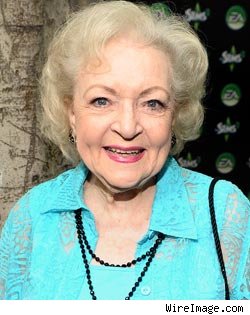 I'm so mad I missed Betty White yesterday on Bravo's "Inside the Actors Studio." Hopefully, it will air again.
From the Bravo's press release:
Charming audiences for over seventy years on programs like "The Mary Tyler Moore Show" and "The Golden Girls," the Illinois native has been nominated for over 20 Emmy Awards and has won seven. White, an honorary "Mayor of Hollywood," dishes on everything from her co-stars on "The Golden Girls" to the improbable Facebook campaign that landed her the coveted role as host, and subsequently her latest golden statue, on "Saturday Night Live."
Another icon in his own right, Diddy, also appeared on "Inside the Actors Studio" in May of this year (2010).  I didn't go see "Get Him to the Greek" when it came out this summer, but I'll have to add it to my Netflix list.  Here's a video clip of James Lipton's interview with Diddy:
From Bravo's press release:
"This is one of my most revealing and insightful interviews to date. It really captures my personal and professional life in the purest and most honest way. As I continue on this journey, I hope to make great films that will entertain the world," states Sean "Diddy" Combs.
James Lipton concurs, "This episode is one of the most remarkable and satisfying portraits of an artist in the sixteen-year history of the series."
The interview highlighted intimate and at times revealing details about Combs – growing up in Harlem, the death of his dad, Melvin, his mother, the early influence of music, working with the Notorious B.I.G, his first acting role in "Made," working with Halle Berry in "Monster's Ball" and starring in "A Raisin In The Sun" on Broadway among other topics.
This summer, Combs can be seen in the Judd Apatow comedy "Get Him To The Greek" with Russell Brand and Jonah Hill. He plays Sergio Roma, an eccentric and over the stop record label executive, his first comedic performance, which has been garnering outstanding reviews and accolades from the film press.