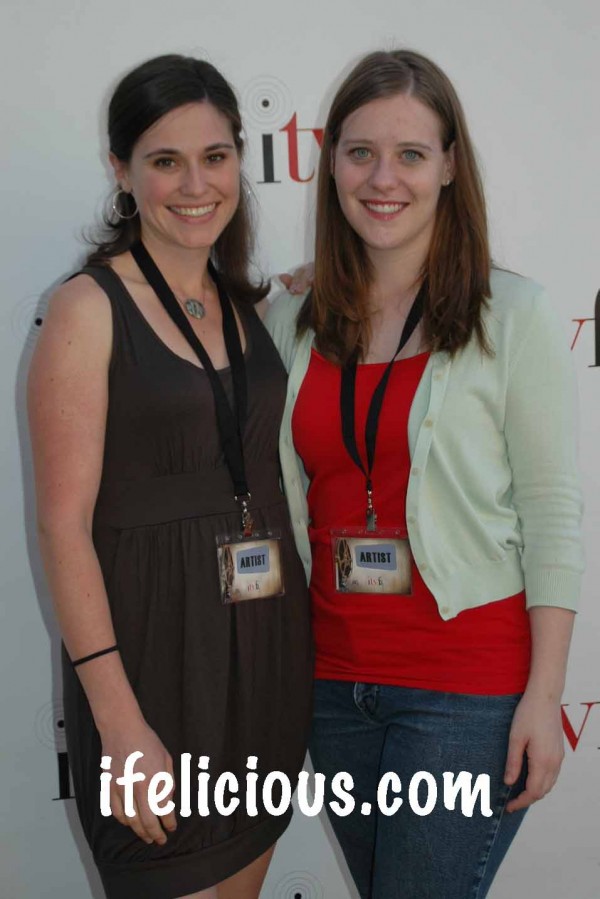 The indie world is continually expanding.  One of the more newly recognized categories starting to pop up in festivals is for web series.  Friends Vivian Kerr and Heleya de Barros joined creative forces to write, produce, and act in their own web series "We Are With The Band."   Their pilot was selected for screening at the 5th annual ITVFest currently underway at Laemmle Sunset 5 Theaters in West Hollywood.
The series follows twenty-something college grads and besties Elle Franklin (played by Heleya) who's an internet blogger (me likey! :mrgreen:) and Marci Kline (played by Vivian) who quit her job to find herself.  The duo have dedicated themselves to the hipster lifestyle of East LA. Season 1 has 8 episodes and is already online.  CLICK HERE to watch Season 1.  As a pop culture, reality junkie, and MTV/VH1-head, I can't wait to check out the entire season!
Vivian and Heleya were gracious enough to grant me an interview right before their 2nd pilot screening at ITVFest yesterday (sorry folks, it will not air again at the fest but, like i mentioned, you can see even more online).  Check it out below.  I know… I sound like I have a speech impediment in parts of it.  Don't ask me why.  I'm what people have termed a "think talker" at times, and I'm trying to kick the habit.  😳
Interview with Vivian and Heleya…

Watch show trailer below…
Read all of my blog posts about the ITVFest by CLICKING HERE.