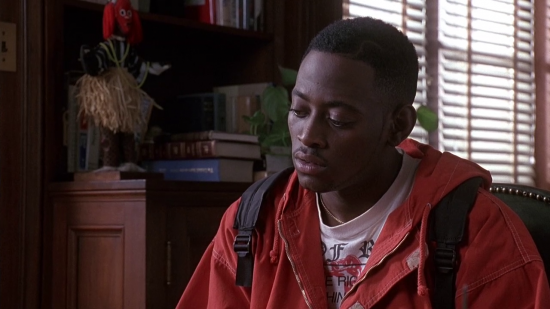 Actor Omar Epps can spit hot fiyah! Who knew? Check it out for yourself after the jump. The same guy who currently stars in the TV series "Resurrection" and first caught people's attention in 90s in films like "Juice" and "Higher Learning" is a rapper, too. Before his TV and film days, this Brooklyn native was part of a rap group called Wolfpack. One of his songs from the Wolfpack era entitled "The Eyes of God" originally recorded in 1995 is being released on Feb 17 as part of a compilation album by Brooklyn producer Domingo. Listen to Omar Epps from his Wolfpack day in the previously unreleased track "The Eyes of God." I think you'll be surprised, if not impressed, by his skill.
* * * *
* * * *
"Sessions n Lessons is set to be released by Domingo on Feb 17. Per the Indiegogo page, which is also where you can go to pre-order the compilation album:
"Domingo's new project 'Sessions n Lessons' is actually a compilation of unreleased songs and beats he has produced over the years behind the boards from the 90's to the 2000's. The album boasts a lineup of some of hip hop's elite legends such as Kool G Rap, Krs-1, Rakim, Channel Live, and many more."

What do you think? Did Omar Epps miss his true calling?
Related Links