In the early 90s and again in the early 2000s, the US experienced a Caribbean invasion as dancehall exploded into the urban music scene and even scored a few crossover hits that had us doing moves like the bogle, butterfly, pepperseed, heel to toe, dutty wine, and pon di river. MEM-OR-IES! Urban music made room between hip hop and R&B for Mad Cobra's "Flex," Chaka Demus & Pliers' "Murder She Wrote," Cutty Ranks' "Wait De Mon," and Beenie Man's "Wicked." Then, there were also artists who intersected both urban and pop music with crossover hits such as Super Cat's "Don Dada," Sean Paul's "Get Busy," Ina Kamoze's "Here Comes the Hotstepper," and Snow's "Informer." Grammy award winner of Jamaican heritage Shaggy was one of those artists who successfully broke out in that era as a crossover artist with chart topping hits like "Boombastic," "Angel," and his most successful song thus far "It Wasn't Me" which, as a phrase, also nuzzled its way into pop culture vernacular.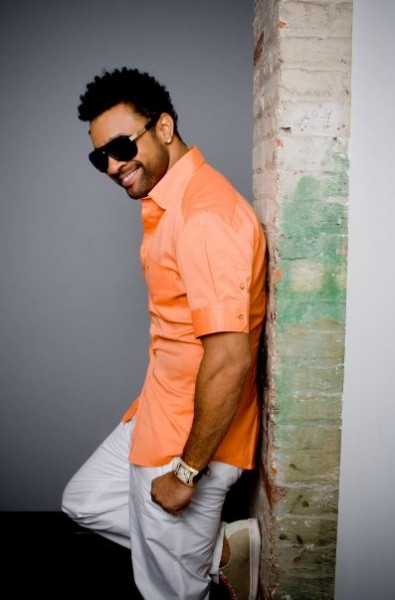 Even with six Grammy nominations including a win for his debut album "Boombastic," it's hard for an artist to make a strong comeback after their music seems to have peaked in the mainstream world, but Shaggy is proving to be an exception. His latest single "I Need Your Love," released digitally on December 23, 2014, features Afro-pop star Mohombi, Australian-Lebanese singer Faydee, and Romanian producer/long time friend Costi. The accompany video is attracting quite a buzz with currently over 12.5 million views on YouTube. As I type this, Shaggy announced on social media that "I Need Your Love" is #1 on SiriusXM Venus (see below).
Watch and listen to "I Need Your Love" in the following video and SoundCloud audio:
* * * *
VIDEO: "I Need Your Love" by Shaggy featuring Mohombi, Faydee & Costi
(click here to view directly on YouTube)
* * * *
LISTEN: "I Need Your Love" on Soundcloud
Download "I Need Your Love" via iTunes and Amazon.
* * * *
"I Need Your Love" holds true to Shaggy's Jamaican dancehall heritage at its core but infused with world music influences reflected in verses written in a combination of English, Spanish, and Arabic. I'm really diggin the Middle Eastern spin when Faydee sings the chorus "Habibi lei…"
Shaggy scored his sixth Grammy nomination this year for his album "Out of Many, One Music." This year's Grammy's will be broadcast of February 8 on CBS. Keep up with Shaggy including tour dates and music releases online via his website, Facebook page, Twitter: @DiRealShaggy, and Instagram: DiRealShaggy.
UPDATE: JAN 16, 2015
Thank you, Shaggy, for retweeting my blog post! 😛
Related Links