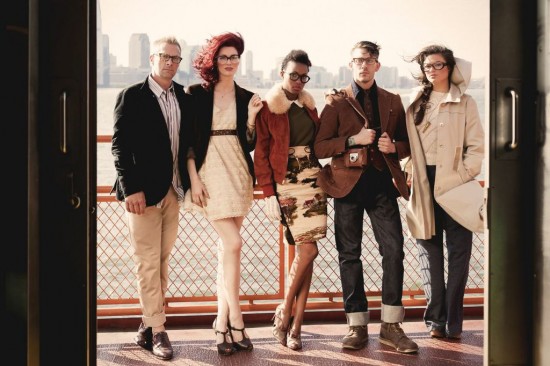 Whether or not your eyesight has failed you, a sharp pair of frames has become one of the most trendy fashion accessories. Who could forget when Usher showed solidarity for his protege Michelle Chamuel by donning a similar pair of nerd glasses on season 4 of NBC's "The Voice?"  Add a level of sophistication the next time you curl up with a latte and a trashy romance novel or dress up a simple outfit with a statement pair of hipster nerdy specs from Vint and York. With designer eyewear costing up into the thousands, Vint and York sells "brightly colored, uniquely shaped frames with a modern look" for both men and women at a great, low price point. A pair of frames runs a modest $109 which includes the cost of prescription lenses. Sunglasses feature Zeiss Vision Lenses and retail for $129. To top it off, there are no added shipping charges.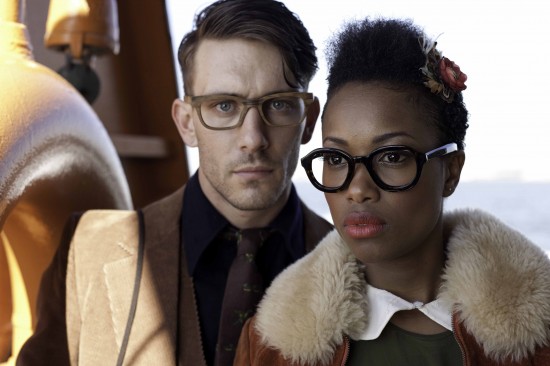 At present, Vint and York eyewear is only available for purchase via their website VintAndYork.com. For someone like me who could and has spent an entire afternoon trying on various frame styles in search of the perfect style and fit, online shopping does not seem ideal. Vint and York, however, has an answer for that! You can choose up to five styles of frames that you want to try on at home, and they will mail to your doorstep, free of charge. From there, you select the style(s) you like and dislike, place your order, and send the trial frames back…again, free of charge, and wait for your order to arrive in the mail. Easy peasy! I also noticed a "virtual try on" option on the website which I presume must allow you to share an image of yourself, and it superimposes the frame. Unfortunately, I couldn't get the virtual option to work when I tried it. I don't think I would make a final decision based on a virtual fitting anyway. What worked well enough as a virtual option is that each pair of glasses also includes photos of a person wearing them so you have a better idea of the style and scale on someone's face.
After perusing the women's collection, I could see myself in a pair of the Killa with the clear crystal front and black sides as regular prescription glasses and The Darby sunglasses in beige. For the men's collection, I have no idea. I'll have to let my male readers surf the site themselves and comment. 😯
Vint and York will be debuting at New York Fashion Week at an exclusive, invitation-only event on February 12, 2014 at BARBERSHOP on Manhattan's lower east side.
For more information about Vint and York visit their website, like their Facebook page, follow them on Twitter (@vintandyork), and subscribe to them on YouTube
VIDEO: Women's Vintage Eyewear by Vint and York
(click here to launch on YouTube)
VIDEO: Men's Retro Eyewear by Vinty and York
(click here to launch on YouTube)
VIDEO: Geek Chic Glasses by Vint and York
(click here to launch on YouTube)
Related Links