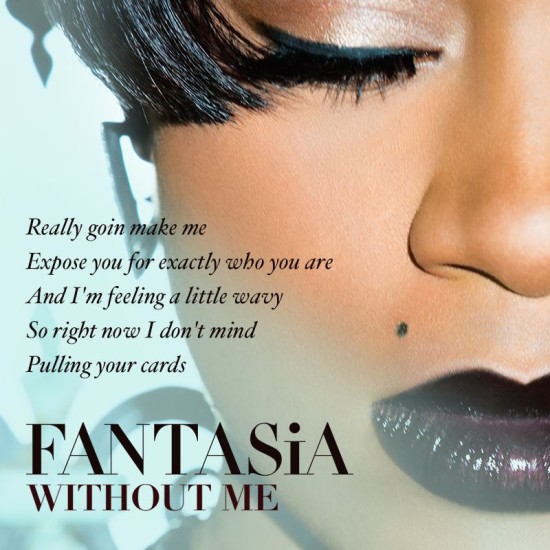 Some celebrities seem to get a pass when it comes to media gossip and others seem to be waterboarded by it. Fantasia Barrino is definitely the latter. From speculation about her literacy, in the early years, to being labeled a home-wrecker regarding her recently ended relationship with Antwuan Cook, Fantasia has endured it all. Granted, some of her exposure has been been the result of her own choice to be on reality TV whether it was on season 3 of FOX's "American Idol" or  filming two seasons of a reality show centered around her life called "Fantasia for Real" on VH1.
One thing that has remained unwavering is Fantasia's willingness to be vulnerable musically, on stage, on TV, and in my interview.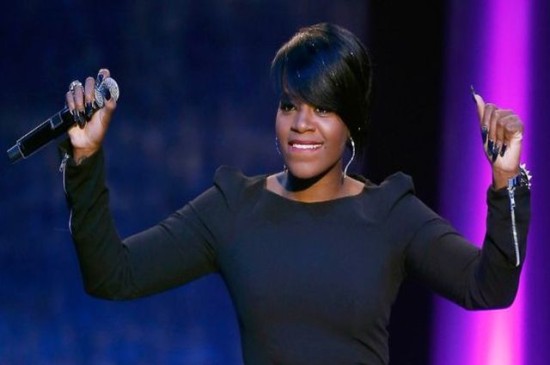 Interview with Fantasia
The May 2013 morning that I spoke with Fantasia, she started out with the deets about her next video for the single "Without Me" off her "Side Effects" album:
"I'm actually in artist mode; let me be honest because [Missy Elliott and I] have been up all night creating this amazing video for 'Without Me' which is with me, Kelly Rowland, and Missy…jotting down all these ideas I have for the video. I've never really directed my own video so Missy Elliott allowed me to come in with her and co-direct it and work on the concept. We're both Cancer women so we both think out the box. We go a little crazy sometimes, but I'm very excited for what we've come up with"
The precise date for the "Without Me" video has not yet been released, but she anticipated it being in the early summer. In the meantime, watch this lyric video for "Without Me" that I found on Singersroom. Ladies, this song is perfect for when you're feeling sassy!!!
With this particular interview, Fantasia gave me so much of herself in the 15 minutes we spent on the phone that I didn't want to try to edit it down into a written-only piece. You need to hear Fantasia.
Question #1:
What made you name the album "Side Effects of You?"
Question #2:
I was saying the album reeks of your relationship with Antwuan [Cook]…Has it been really helpful for you to move on and move forward as you wrote and recorded and, in the upcoming months, be performing these songs?
Question #3:
I remember reading, as I prepared for this, there was a point that you even thought about walking away from the industry altogether.
Next, I ask Fantasia about her daughter Zion who is on the brink of being a teenager. I was curious as to whether or not Zion could sing, and Fantasia answered, "She can sing, but she doesn't want to at all." I followed it up by asking her if Zion was interested in the field of entertainment, in general, and Fantasia said, "Zion wants to act, and I love that she wants to act. I'm thinking about actually taking her to LA for a while and putting with one of the people that brought the best out of me."
Question #4:
So, you've got two children, but I want to zoom in on your daughter Zion because of her age. How are you protecting her, as much as you can as a parent, as she goes through her teenage years? (Note: The audio of this question was edited down. I am primarily asking Fantasia how she's s protecting Zion from hearing things about her mother and from the entertainment industry, in general.)
Question #5:
Knowing what you know now…what advice would you give the younger you at the moment that you won "American Idol?"
"Side Effects of You" is Fantasia's fourth studio album and was released on April 23, 2013 on J-Records. Order/Download it via Amazon and iTunes. You can find out more about Fantasia online by visiting her website, following her on Twitter (@TasiasWord), liking her Facebook fan page, and following her on Instagram ("TasiasWord").
* * * *
I'm always working on event coverage, exclusive interviews and so much more. Keep up with it all via: subscribing to my blog, Twitter (@Ifelicious), Facebook, YouTube, SoundCloud ("Ifelicious"), and Instagram ("Ifelicious").
* * * *
Related Links