Let's face it, pop culture has gone off the deep end and we just can't turn away.  Snooki's pregnant, Kim Kardashian married Kris Humphries long enough for a pretty wedding and a season of "Kourtney & Kim Take New York," Justin Bieber is fighting baby mama accusations, Jenelle Evans from "Teen Mom 2" can't give up weed long enough to make it through her probation, Reed Grimm didn't make "American Idol"'s top 13, Kathie Lee and Hoda Kotb have been driven to drink on morning television, Joe the Plumber is trying to run for Congress, a silent film in black and white is Oscar worthy, and Linsanity lives on.  Need I say more?
The state of pop culture is just a forest full of low hanging fruit for comedians, bloggers, and social media junkies.  VH1 and the producers at New Wave Entertainment ("Are You There, Chelsea?" "Frankie and Neffe," "Despicable Me," "Family Guy," "Avatar") are attempting to grab their share of the fruit in the pop culture forest when launching the new sketch comedy series "Stevie TV" premiering this Sunday, March 4, 2012 at 11:00 PM ET/PT on VH1.  The show stars female actress/writer Stevie Ryan who's like more of a modern day hipster Tracy Ullman taking on many of the characters herself with a variety of guests in the sketches.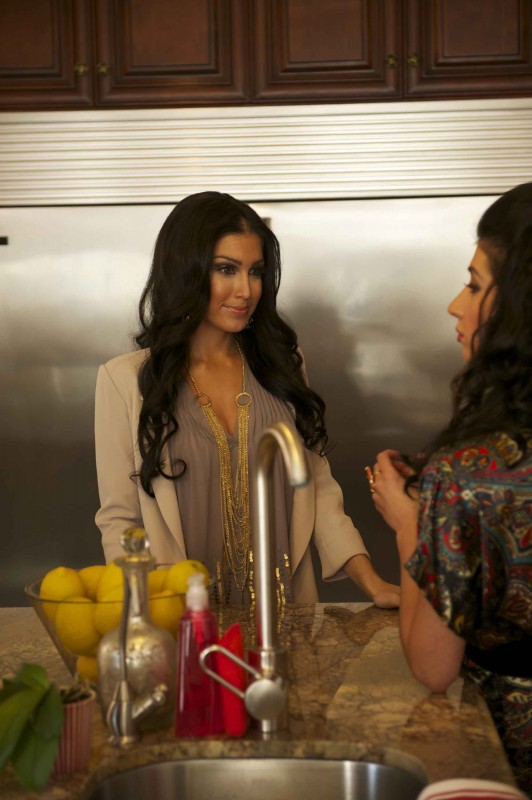 I've previewed the first episode, and while it wasn't "Awkward," "Portlandia," or "Tosh.0" on my funny-ometer, the show has lots of potential.  I applaud the producers for casting a comedic female lead which we do not see often enough in that genre.  As far as episode 1, to me, it starts out slow but shows "flashes of brilliance," as one of my old bosses used to say.  For example, I snoozed through the Kim Kardashian and Kendra Wilkinson parodies, smirked at the "Pretty Little Liars" parody, chuckled at the "Mob Wives" parody, and was in a full belly laugh when Stevie's version of Justin Bieber seduced a soccer mom from his limo and busted out with a pick up line, "Damn!  Get a shot of those spanks!"
"We all instantly flipped for Stevie Ryan's irreverent take on everything celebrity in 2012. Her impressive comedic talents and her passion for all things pop culture make VH1 the perfect home for her smart and humorous spin on the celebrities that we can't get enough of." said Jeff Olde, Executive Vice President Original Programming and Development for VH1.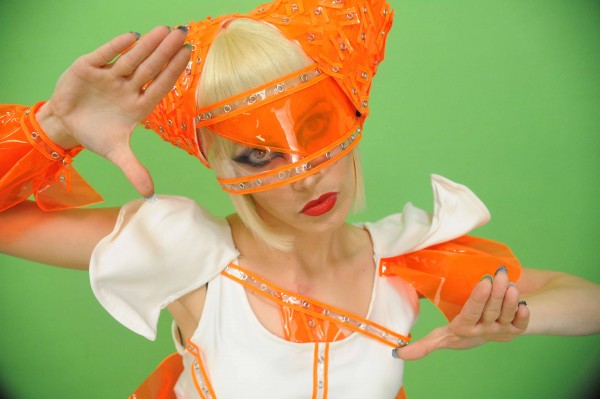 "Stevie TV" makes my DVR cut so count me in for the season.  Again, "Stevie TV" premieres on VH1 this Sunday, March 4, 2012 at 11:00 PM ET/PT.  Viewers will see a total of 10-episodes lasting 30 minutes.  Make sure to "Like" VH1 Stevie TV and Stevie Ryan on Facebook, follow @StevieRyan and use the hashtag #StevieTV on Twitter to keep up with show chatter.
"Stevie TV" Supertrailer
"Stevie TV" is executive produced by Brian Volk-Weiss, Michael Pelmont, Dan Levy, Stevie Ryan, and Darren Belitsky for New Wave Entertainment. Executive producers for VH1 are Paul Croce, Jill Holmes, Stacy Alexander and Jeff Olde. The series was created by Stevie Ryan, Dan Levy and James Kirkland. (source: VH1)
For additional information on VH1 follow @VH1 on Twitter or "Like" VH1 on Facebook, and visit VH1.com for all the latest in music and celebrity news.
Related Links