VIDEO TEASER 1
Fashionable Moms from Big Fuel on Vimeo.
VIDEO TEASER 2
Fashionable Mom Show – Teaser 2 (with Iman) from Big Fuel Studio on Vimeo.
NEW YORK, Feb. 13, 2012 — On Thursday, February 16 at 3pm, the first-ever Strut: The Fashionable Mom Show (Facebook, Twitter, Twitter Hashtag #strutmoms), will premiere as part of Mercedes-Benz Fashion Week at The Donald and Mary Oenslager Gallery at New York Public Library for the Performing Arts at Lincoln Center, hosted by mom and model Iman [Abdulmijad] (Twitter), with a collection of designers who are realistic for today's moms.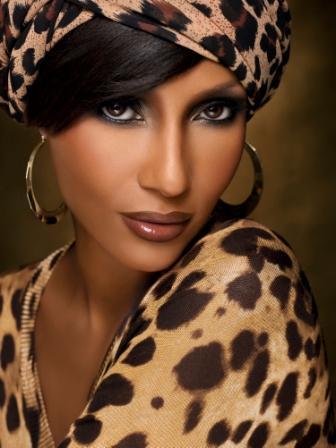 "As a mother of two and a fashion industry veteran, I am thrilled to host Strut: The Fashionable Mom Show at Lincoln Center this season," said Iman. "Balancing my family and business lives has always been a priority for me, and I am proud to support other women striving to do the same."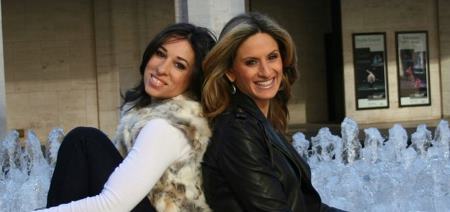 Denise Albert and Melissa Gerstein of The Moms (Twitter), a multi-platform lifestyle brand, were looking to showcase everyday fashion for moms with different styles, different jobs and different lives.
"Like so many women in the workforce, we altered our paths once we had kids," said Albert. "One thing that stayed true was our love of fashion."
"When you are a mom you take all the focus off yourself and channel it towards your children. The creation of our show is to help moms reclaim their sense of style with affordable and transformable looks that are wearable throughout the day," said Gerstein. "When you look good, you feel good!"
Together with Mom-entum, a division within social media agency, Big Fuel and Getting Gorgeous, two top fashion and beauty bloggers, as partners, The Moms brought the idea to Lincoln Center Fashion Director and IMG Consultant Stephanie Winston Wolkoff, also a mom, who instantly loved the concept, and was paramount in bringing the show center stage at the most important fashion event of the year.
"I have spent nearly two decades immersed in the fashion industry and have been a mother for about half that time," said Winston Wolkoff. For me, the worlds of fashion and motherhood are inextricably connected, but navigating a balance between the two to make personal style effortless and functional, without sacrificing on-trend glamour is not always easy."
In addition, Douglas Hannant has generously donated their runway show set design to be used by Strut: The Fashionable Mom Show following the Douglas Hannant Collection runway. "It's a wonderful cause and great to be able to pull together and help out," said Hannant.
Catering to the modern Mom, the show will provide ideas on how to transform an outfit from 'mommy' to 'meeting' to 'moms' night out.' Moms will be able to tune into the multi-platform event via digital live stream, with simultaneous Twitter feed and real-time blogging.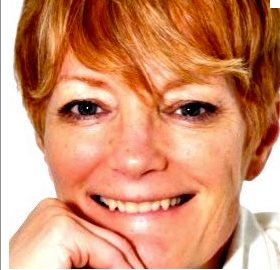 "With 32 million moms online with $2.4 trillion worth of spending power and 66 percent of those moms Facebook, there's no doubt that fashion, moms and social media are all converging, which is at the core of the thinking behind Strut," said MOM-entum's Holly Pavlika (Twitter).
Designers and top consumer brands couldn't agree more. T.J.Maxx, Marshalls, Matrix, and Clorox and are all top sponsors of the event because they recognize and celebrate the power of mom and her love of beauty and fashion.
Tory Burch, Rachel Roy, Vera Wang, Douglas Hannant, Rebecca Minkoff, Gap, Laundry, Michael Kors, David Meister, Ramy Brook, The Children's Place, Quinny, BCBG, Monica Botkier, Hatch by Twobirds, A Pea in the Pod, Coldwater Creek, Bela Bum Bum, and Ingrid & Isabel are also celebrating mom and providing looks available in-store and online to be featured on the runway, worn by real moms who truly embody what it means to be a fashionable mom.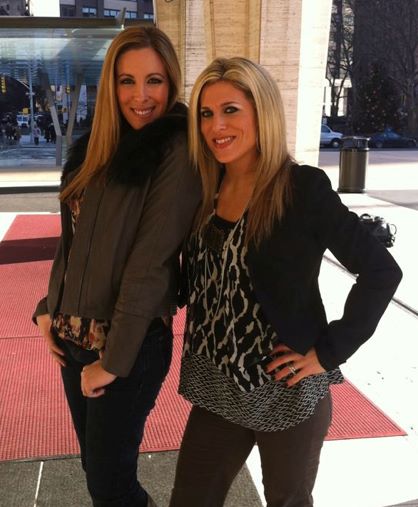 "All the highly social mom models participating in the show will give us a reach to over 4 million online moms in one day," said Getting Gorgeous founders Audrey McClelland and Vera Sweeney. "We've made it our business to connect with top online influencers, and we can't wait for our designer and brand alliances to do the same."
For more information, please visit www.thefashionablemomshow.com.
Related Links