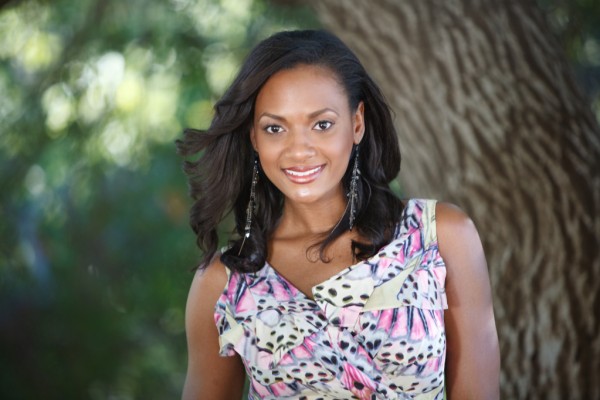 author: Joslyn Pennywell
Many models inquire about ways to get onto the popular hit TV show "America's Next Top Model." Now, I can't personally get you on the show, but I can give you tips on my experience in the casting process and what I've learned. Being the girl that has tried out over 33 times, I feel I have learned a lot about the auditioning process and I'd like to pass on to you. Here are 5 tips to help you on your journey to becoming a contestant on "America's Next Top Model."
Be Persistent! As most people know, I am a very persistent. I keep trying until I get what I want. If you have to go to 50 casting calls before you get noticed, "Do It." Casting directors always show admiration for young ladies that know what they want and actually go out and get it.
Be able to Handle Rejection and Criticism! For every 10 No replies, there could be 1 Yes. In the meantime, you have to be able to handle the rejections and take the feedback and criticism with positive consideration. The criticism you get could possibly help you book your next jobt. I'm not saying go get nose surgery if one casting director says your nose is a little big, because I personally believe that God made you a perfect human being, but you have to be confident, believe in yourself, know that you can get the job. You must keep in mind the old saying "Practice makes perfect!" So, practice your runway walk, poses, and facial expressions often, and always be a good sport.
Remember Simplicity Works! I have showed off my different personalities, wardrobe styles, hair styles, etc. at many auditions, but I finally was chosen by a casting director when I wore a simple black wife beater, classic jeans, black pumps, lip gloss, and my hair pulled back in a pony tail. I looked like I was going to one of my classes or something. Simplicity works. Before I learned better, I would spend hours trying to decide what to wear and how to do my hair. In reality, all of this was a waste of time. So basically, don't get caught up in a wardrobe malfunction when you could be practicing your poses.
Know your real intention or purpose! Why do you want to be "America's Next Top Model?" If you can answer this question honestly, without well rehearsed answers you've heard from other models, it will help. It is important to know and keep your purpose and goals in check when pursuing your career. I recommend writing things down as a good reminder of your personal goals. Remember, everyone is unique in their own way, and you have to be memorable in a positive way.
Always Be Yourself! If you are goofy, show that goofiness. If you are Goth, show your dark side. If you are bossy, snap your fingers. Show that personality, because it is what's going to get that casting directors attention. Always THINK, and show your PERSONALITY! At most auditions that the casting directors attend, they really make it hard to show off your true personality because there are other people in the room with you. You all tell your name, age, height, weight, and where you're from. (Example: Joslyn Pennywell, 26, 5'11″, 135 lbs, Lucky, LA). If they stress to you that you cannot add any extra words, follow directions. These types of auditions are all about facial expression, tone, personality, and attitude. It's possible to show your genuine and pleasing personality with so little lines and time. In closing, always remember to stay strong, keep the faith, and let God!
Please note that these tips that I chose to pass on to you as help will not guarantee that you will be on the show, it's simply what I learned from my experience. Own your audition, and I wish you the best on your next "America's Next Top Model" audition. Good Luck, and God Bless!
Check out an interview I had on "America's Next Top Model" before I made it to the house!
Related articles