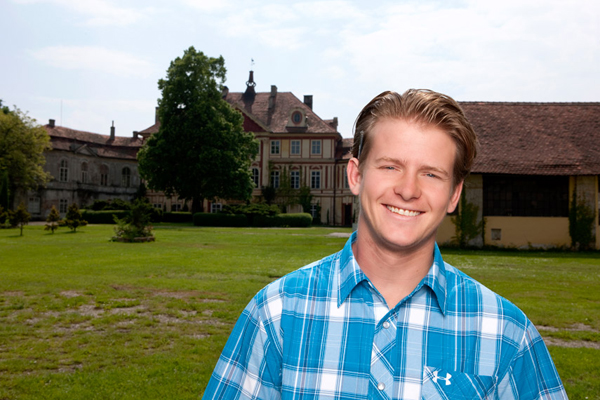 Read here about Abram Boise's on and off camera persona of someone who has spent nearly 10 years on MTV reality shows, his relationship with Cara Maria, and a glimpse at his original children's book "The Star of Happiness." This is a precursor to my full interview with Abram Boise to be posted very soon.  I've also compiled some video footage of Abram that you'll find at the end of this post.
The best ways to connect with Abram online and learn where he is on the book tour are via Twitter: AbramBoise and Facebook: Abram G. Boise.  Also, check out his website www.starofhappiness.com.
I hated Abram Boise.  When he first appeared on MTV's Road Rules: South Pacific (2003) he fit the description of a sheltered, narrow minded, argumentive hot head born and raised in rural Montana who made comments that were racially charged and homophobic.  He was kicked off Road Rules: South Pacific in the seventh episode, for getting into a fight with the black guy from the cast Donnell Langham.  In all fairness, Donnell did not have a clean rap sheet going into the taping of Road Rules: South Pacific- read The Smoking Gun articles HERE (June 27, 2003) and also HERE (October 27, 2003).  Abram solidified himself as a badass when he was kicked off after only two episodes of Road Rules: Viewer's Revenge (2007) for punching Adam Larson in an argument over the voting strategy.  I was uber perplexed when I saw an alliance and likely a besties with benefits spark between Abram and angry black woman Coral Smith (Real World: Back to New York) <– who wasn't normally in on-camera romances, during Battle of the Sexes 2.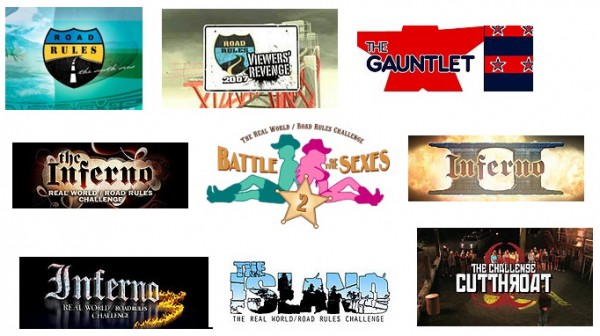 Besides the Road Rules seasons, Abram has also appeared in seven of MTV's Challenges so far: The Gauntlet I (2003), The Inferno 1 (2004), Battle of the Sexes 2 (2005), The Inferno 3 (2007)- also read blog post from Scooter McGavin's 9th Green HERE, The Island (2008), and Cutthroat (2010).  Of those, he won The Inferno 3 (Team Baddasses) and there were three other Challenges where he made it to the very end (The Inferno, The Inferno II, and Cutthroat).
The other fun part of watching The Real World, Road Rules, and The Challenges on MTV is all of the hookups.  Who could forget the shower threesome with Abram, Veronica Portillo (originally from Road Rules: Semester at Sea), and Rachel Robinson (originally from Road Rules: Campus Crawl) after he lost in the gauntlet.  One relationship that Abram has remained tight lipped about is his called off engagement to one of the ladies who competed in The Challenges (psst! my guess is Coral). I asked him in an interview (more to interview deets come) about this engagement.
Ifelicious: Were you engaged?
Abram:  I was, and it didn't work out.
Ifelicious:  To someone in reality? Do you mind naming them?
Abram: It was [someone in reality], but I've kept it out [from sharing publicly] out of courtesy to them.
Now his lady love is Cara Maria Sorbello (originally from Fresh Meat 2) who were both on Cutthroat's gray team that finished in second place.  The couple seemed to have an instant connection that cast mates often described as strange yet perfect.  It lasted beyond the show as we saw in the Cutthroat Reunion episode hosted by Maria Menounos (read about the reunion episode in Crushable's post "Exclusive: Behind the scenes of MTV's drunken 'Challenge: Cutthroat' Reunion"). The two are currently living together in Los Angeles.  I asked Abram about the current status of their relationship to which he playfully responded, "I don't know.  She's waving at me to go watch Harry Potter with her and to eat the very beautiful tacos that she made for dinner."  I decided to probe a little further hoping for the real answer by asking, "Are you exclusive?" to which he turned to Cara Maria in the background to get her reply which was something smart ass-ish and then he clarified by saying:
The way I would look at it is, you know you always hear about those exotic artists that live together?  It's a tumultuous but passionate relationship.  That would be Cara Maria and I.  We are really very boring painters, but everybody else seems to think that we are very exotic.
Over time, I have grown to like Abram (at least the on tv persona) and have enjoyed seeing him compete on The Challenges.  You can't deny that he's a fierce competitor that craves any opportunity to push his body to the limit.  With enough camera time over nearly 10 years, we've also been able to see Abram on and off Challenges to be a great leader, shows compassion, has a sense of humor, loves art, can design and build eco-friendly homes, and writes books.
Abram began his own book tour this week to promote the children's book "The Star of Happiness" written and illustrated by Abram.  The book is described on his website as:
The Star of Happiness is an imaginatively engaging and brilliantly colorful children's picture book about the individual pursuit of happiness, where the child thoughtfully discovers that true happiness and contentment are found by following one's own dreams.
He's traveling to schools and a few other venues across the country to promote literacy and to show his support for autism awareness.  The tour is solely driven by fan requests and self funded, although now you can make donations on "The Star of Happiness" website (starofhappiness.com).  He's also selling a quilt made from original artwork that compliments the book that you can order from the website and artwork from the book that he's been making available for preview via his Facebook page.  I'll be sharing more Abram's current endeavor very soon.
Stay tuned to Ifelicious Thoughts for more with Abram! 😀
BONUS! Check out selected videos with Abram that I wanted to share with you below.
Video: Abram talks about his "The Star of Happiness" book tour
Video: Abram talks about his book "The Star of Happiness"
Video (Nakid Reality Bar Crawl web series): Abram explains how ended up trying out for Road Rules
Video: Abram's idea of building energy efficient homes for the Google Challenge
Video (Nakid Reality Bar Crawl web series): Z107 in St. Louis asks Abram how he got the scars on his chest and his fight with Donnell. Abram tells the real story of the scars to Nakid Reality.
Read all of my blog posts about Abram Boise by clicking HERE.