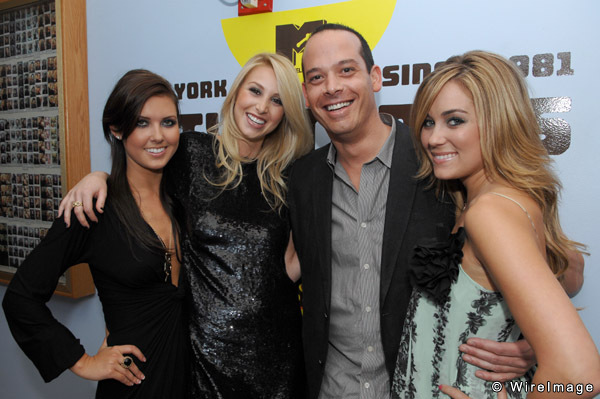 ATLANTA, GA, April 14, 2010 (TransWorldNews) — Lauren Conrad is slamming rumors that Hills creator Adam DiVello sexually harassed Heidi Montag. The allegations were first reported by celebrity blogger Perez Hilton, who cited multiple sources.
DiVello is accused of grabbing Montag's buttocks and "lower back" after her 10 plastic surgeries. The incident is allegedly the reason why
Montag, 23, had bodyguards at a recent Hills photo shoot. Sources have claimed he also approached Conrad.
"Similar to most of my fellow MTV cast mates, I am in utter shock at the allegations made against Adam DiVello. Not only are they
completely absurd, but they are 100 percent without merit. Adam is a true professional and a wonderful person to work for," Conrad told Us magazine in a statement.
An MTV spokesperson has called the allegations "completely false" "We have looked into this matter and the allegations made against Adam
DiVello are completely false and without merit," MTV said in a statement. "Adam not only created The Hills and The City, launching the careers of several cast members, but has worked diligently to maintain a respectful and appropriate production environment."
Montag has not commented.
Related Links