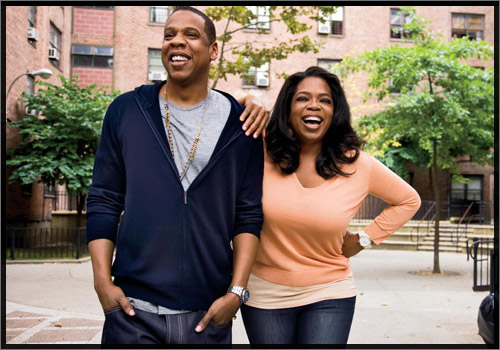 When I start thinking about how this even came to be, I remember that Oprah loves her some Beyonce. After all, Beyonce taught her the booty shake! It would be a matter of time that Oprah and Jay Z would sit down to talk. As odd of a pairing that it seemed to be, there was a mutual interview chemistry between them that made the an odd couple believable. To both of their credit, Oprah showed her versatility as a veteran in the talk show arena, and Jay Z showed his swagger where he managed to say just enough showing that he too knew his audience.
I enjoyed watching the interview. Here it is below.
Now that Oprah can do the booty shake AND rap, should we expect an album to drop sometime in the near future? LOL. Hey, if Heidi Montag-Pratt can do it, ANYBODY can do it.