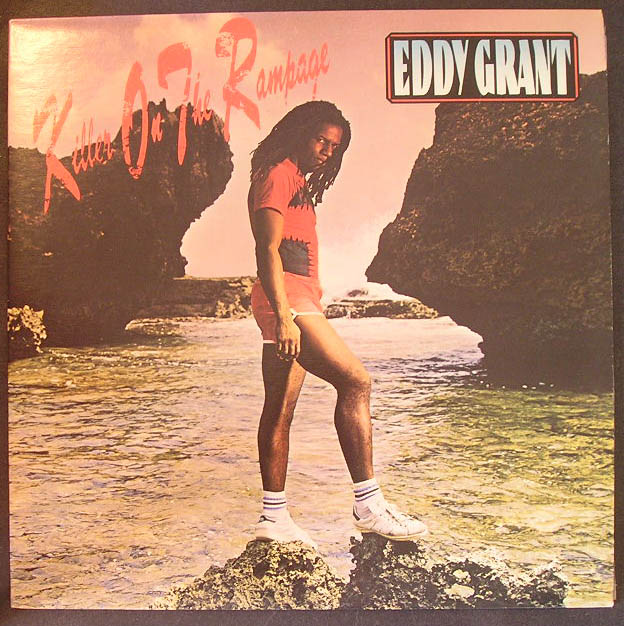 Growing up, I was daddy's little girl.  I have many fond memories of my dad's extensive record collection and his stereo system that I was not allowed to touch (it was a big deal that perhaps I'll write about one day).  I enjoyed taking trips with him over to Kemp Mill Records in Dobbin Center and sifting through albums.  At the same time, my dad and I weren't necessarily the same when it came to music taste.  He was a reggae and jazz guy with a little soul music to round it off.  I was an 80s pop kid who didn't appreciate the sounds my dad played at the time but glad I had that exposure now.  To this day, he gets a chuckle when I refer to music that I associate with him as "Daddy Music."
Occasionally, our music tastes would merge.  Eddy Grant exploded onto the pop music scene in 1983 with the song "Electric Avenue." My dad was proud to tell me that Eddy was from his native country of Guyana, and it filled me with pride, too.  Together, we went to buy Eddy Grant's album over at Kemp Mill Records.  I listened to it over and over in the basement with the childlike satisfaction for winning my dad's approval about a music artist.
While Eddy Grant has had a music career long before and long after "Electric Avenue" he became a bit of an 80s one hit wonder here in the States.  VH1 has a nice bio on Eddy that you can read HERE.
Enjoy this week's throwback Friday post, "Electric Avenue" by Eddy Grant.
The memories this song conjures up just make me smile.  🙂