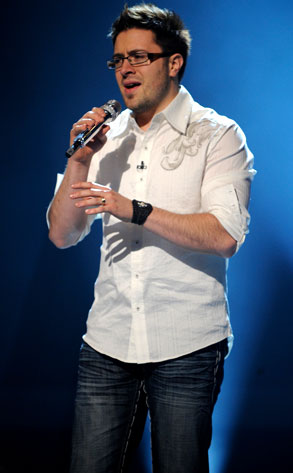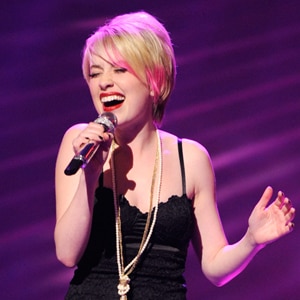 If you don't know me personally or follow me on twitter, I'm in LA this week (hence the lack of posts).  My flight from Phoenix to LA on Sunday had several mentionables on it, including American Idol's Michael Sarver.  He grabbed his girl's arm at baggage claim and swooped out ignoring the few that recognized him.  He's got that star thing down already!  😉
Anyhooz, I'm glad to read (because I haven't seen the show this week) that Michael Sarver and 2 others, Danny Gokey and Alexis Grace, are safe after this week's rounds of competing on American Idol.
I'm just reading about the new rules for elimination this season. Let me know if I got it right.
We see 12 performers for the next 3 weeks and 3 from each group are guaranteed a final spot in the top 12.
The 3 that move forward are the most votes from a male performer and female performer and then the next highest votes from either a male or female.
The remaining 9 go home.
That still leaves 3 more slots, so how's that work?
If I'm even in the ballpark of getting this right, this seems a bit jacked up to me.  You could lose some really good talent pretty quickly.
Are you liking American Idol's new elimination rules?
What are the chances that we'll end up with the best talent in the final 12?