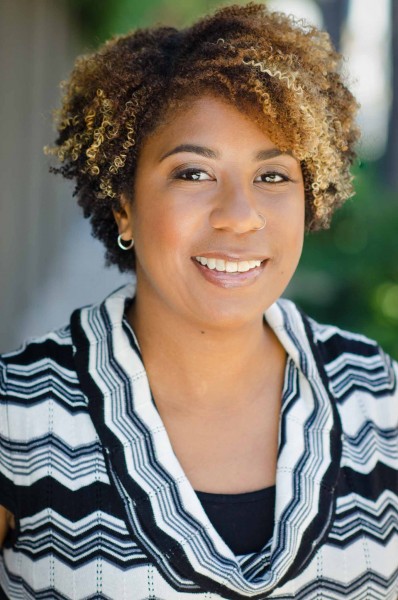 Ife B.
Founder & Editor-in-Chief for Ifelicious®
Facebook | Twitter | YouTube | Instagram | Google+ | Pinterest
In January 2009, Ife B. (aka "Ifelicious") left Corporate America and two engineering degrees behind to pursue her lifelong passion of writing full-time. About a year prior, she started the pop culture and entertainment blog Ifelicious, writing in her spare time. Having grown up in the golden age of MTV that gave birth to reality series such as "The Real World," many of Ife B.'s early posts were about shows on that network.  Soon, she took on additional facets of pop culture and entertainment, and before long, the blog Ifelicious attracted international attention. This afforded her unforeseen opportunities to interview celebrities and emerging artists alike and attend red carpet and exclusive VIP press events. Not letting her Midwest homestead be a hindrance to her success, Ife B. often travels all over the US, from Los Angeles to Chicago to New York, building her network, showcasing celebrities, and increasing her fan base. Ife B. particularly enjoys in-depth, tell-all style interviews with celebrities that are not afforded time or space in larger publications. Ultimately, her writing style is geared towards true and passionate fans like herself.
Thus far, her hard work, persistence, and determination has paid off. Ife B. has landed interviews with celebrities such as Creed Bratton (NBC's "The Office"), Jillian Rose Reed (MTV's "Awkward."), Sugar Ray Leonard (boxer), Warren G (rapper), and Leslie Jordan (NBC's "Will & Grace"). She has also built a special niche in reality TV and has featured interviews with Fantasia (FOX's "American Idol"), Damian McGinty (FOX's "Glee," Oxygen's "The Glee Project"), Dylan Dilinjah (MTV's "Making the Band"), Mark Long (MTV's "Road Rules" and "The Challenge"), Leroy Garrett (MTV's "The Real World: Las Vegas" and "The Challenge"), Willam (Logo's "RuPaul's Drag Race), and Bon "Bonnie" Blossman ("Big Rich Texas"). Ife B. has stood alongside top media outlets to cover a vast array of events such as the NewNowNext Awards, Independent Television Festival, Queer Black Film Festival, and LA Fashion Week. Additionally, her Ifelicious blog has afforded her press access to concerts such as the American Idol Tour, Scream Tour featuring Mindless Behavior, Diggy Simmons and Jacob Latimore; One Direction World Tour with Olly Murs and Manika; and Saul Williams' Volcanic Sunlight Tour.
Ife B. is also writes for several other online channels. She is the Founder and Editor-in-Chief for the black culture blog Affrodite®. For Examiner.com, Ife B. writes columns on Milwaukee Women's Issues, Music, and Sustainability. Ife B. contributes content about music and artists on AXS.com. Additionally, she has written on a freelance basis for publications such as Jenesis Magazine (entertainment), Peas in their Pods (about missing children of color), BeautyOfMyLand (hairstylist's hair blog) as well as commissioned by artists and public relations firms to write bios and press releases. Her freelance work includes photography, too.
If Ife B.'s successes to date are any indication of what lies ahead, her talent and determination will undoubtedly pave the way for her to carve a niche as a successful journalist, celebrity blogger, photographer, on-camera personality, and more.
Ife B. currently resides in Milwaukee, WI with her husband and her pampered teacup poodles named "Happy" and "Sunrise."  Aside from writing she's an avid traveler, soccer player, and community activist. She's also proud of her Guyanese-American heritage and earning her "green thumb" in the garden.
For interviews, story leads, freelance offers, and more, contact Ife B. via email:  ifelicious@gmail.com.
Profiled in: