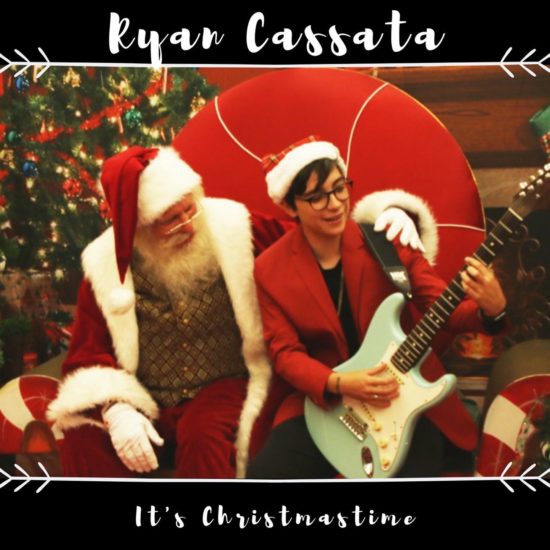 Ryan Cassata takes on a Christmas classic, originally written by George Danno, Jr., in a new way that is certain to warm your spirit with his latest single and video for "It's Christmastime." The result is coffeehouse smooth with visuals that exude warmth not only in the LA scenery but with the Cassata's own childhood family Christmas images interwoven.
WATCH/LISTEN to Ryan Cassata's "It's Christmastime"
In an article with The Rainbow Times, Ryan shared:
"Making the 'It's Christmastime' music video allowed me, as a trans person who's been out over 10 years, to take back Christmas. It allowed me to create a positive feeling about Christmas, the feeling I had as a little kid before I came out as trans and before all the deadnaming and misgendering begun," he explained. "I want to share that feeling with the rest of my community, a community, who can really use their days to feel a little brighter. I hope the video serves as a reminder for the entire LGBTQ community that things do get better and brighter with time."

Ryan Cassata as quoted in an article with The Rainbow Times
To download or find out where you can stream Cassata's "It's Christmastime" –> CLICK HERE, Also, visit www.ryancassata.com for more on this multi-talented artist and trans activist.
Related Links
Ifelicious®- [VIDEO] Transgender artist/activist Ryan Cassata talks documentary, music and more
Ifelicious®- Ryan Cassata performs from 'The Theme of Humankind' at PrideFest Milwaukee 2011 (video)
The Rainbow Times– Trans artist reclaims the holidays for LGBTQ people
Gay Life LA– It's Christmastime | Ryan Cassata