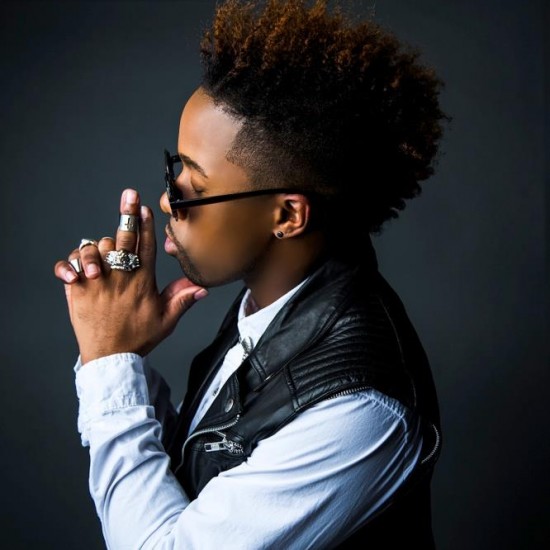 Mayday, Mayday!
Where is the love now?
Mayday, Mayday!
Hearts are crying out
-'Mayday' by Lenny Harold

Hands Up, Don't Shoot. Black Lives Matter. I Can't Breathe. These are sentiments resulting from a public outcry after a series of stories about unarmed black men being killed by white men made national headlines in 2014. They have special meaning on a day like today (Feb. 5, 2015) as the nation pauses to remember Trayvon Martin who would have turned 20 years young on this day and in this month which is Black History Month. These injustices led to widespread demonstrations across the nation after George Zimmerman who shot and killed Trayvon Martin, officer Darren Wilson who shot and killed Michael Brown, and officer Daniel Pantaleo who choked Eric Garner to death all were not indicted on murder charges. It's moments like these that music can fuel the spirit and soothe the soul. Teddy Riley protégé Lenny Harold wrote and recorded "Mayday" in response to the injustices he witnessed playing out in the media, in his community, and – as a black man – likely in his own life. The final track includes excerpts of 911 dispatch audio and spoken word by The IZM over Lenny Harold's R&B vocals that will leave you with a case of the feels when you hear it and only becomes more pronounced when you see the video. "Mayday" is just one of the singles from the collaborative EP "#BlackLivesMatter" featuring a group of artists under the moniker Reckless Abandon.
* * * *
VIDEO: "Mayday" by Lenny Harold featuring The IZM
(click here to view directly on YouTube)
* * * *
In an interview I wrote up for AXS.com, Harold explained his vision for "Mayday" and the "#BlackLivesMatter" EP was to evoke:
"An awakening. I really hope that people wake up and realize that we have to do better in our communities. We have to stay educated. We have to stay more aware of what's going on in our environments. We need to stop watching reality shows and getting distracted because the world is passing us by…and all kinds of injustices that are happening that we are not paying attention to."
Listen to and download all of the tracks from "#BlackLivesMatter" on Reckless Abandon's site.
I was originally connected to Lenny Harold shortly after he won the final season of "Amateur Night at the Apollo" who went by the stage name "Chanj" at the time. Anyone who has seen "Amateur Night at the Apollo" knows that successfully edge out the competition each week, wow one of the toughest audiences on the planet, and come up victorious is a feat worthy of high praise. His talents caught the attention of the Grammy award winning R&B singer/songwriter/producer Teddy Riley who took Lenny Harold under his wing. The two now work together as members of the revived R&B group Blackstreet, now called BS2. The group also includes Dave Hollister and J-Stylz. You can find BS2 currently touring. They also have plans to record new music.
Be on the lookout for new music from Lenny Harold as a solo artist coming out later this year. His upcoming album "New Testament" is a continuation of his 2011 album "Journal of Wonders" that is a reflection of his life. The album is planned to be released in a three-part format; and we'll get to hear the lead single by the end of March 2015, so stay tuned!
Related Links