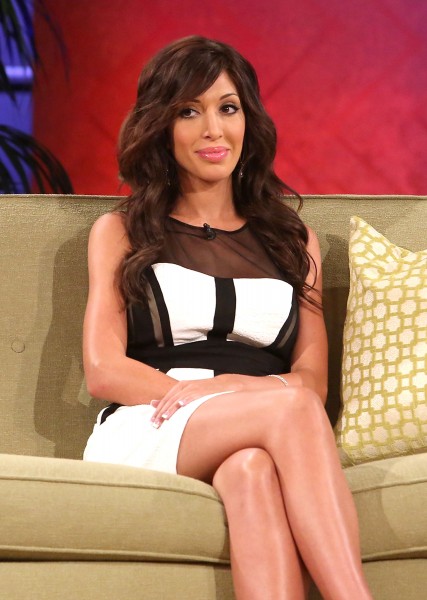 I don't get it.  After numerous reports last year that MTV had fired Farrah Abraham from the cast of "Teen Mom" which is coming out of retirement, they have now "un-fired" her. Remember this Q&A during the "Ask the Moms" special last October?
Nessa: You guys are down one cast member. Can you tell me why Farrah is not here?
Maci: Well, after we stopped filming 'Teen Mom,' we all went our own directions, kind of started our lives without cameras; and Farrah made some choices that didn't really match with what the show was about. And, if one of us is not making decisions that go with our message, then it kind of takes away from what we're trying to do in the first place. So, it wasn't our choice to not have her on the show with us, but, um, we wish her the best.
The new season is going to be called "Teen Mom OG" where "OG" is a play on words meaning "Original Girls" in this context instead of "Original Gangster" as the abbreviation typically implies. It was originally supposed to air in February 2015; but reports began circulating, earlier this week, that the season premiere has been pushed back. The reason was so that producers could include footage of Catelynn and Maci's pregnancies. Catelynn and Tyler gave birth to Novalee on New Year's Day and Maci is due in June. Now, with the announcement of Farrah's return, they'll need to get the cameras rolling on her as well.
In a statement from Farrah, she announced, "I think they were more or less saying that there was more to my story that they really felt was missing from the 'Teen Mom' show, and I totally agree with them. I understand their point of view, and it was a funny situation to be in."
I am curious to know how her daughter Sophia, now five years old, is thriving, if her dating life improved after appearing on "Couples Therapy with Dr. Jenn" last year, and what her connection is to her parents. It would also be nice for Farrah to be more transparent on about her involvement in the porn and sex toy industry as much as she is about her music and writing careers.
Do you think Farrah should be back in the cast?
Related Links