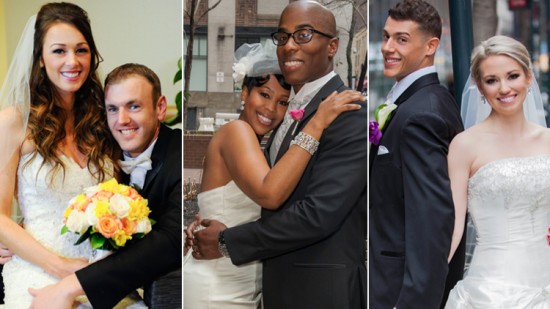 For the first time in history, a Facebook sponsored advertisement on my timeline caught my attention in a good way. A reality TV show called "Married at First Sight" seemed to be plucked from obscurity and is nuzzling its way into my reality TV junkie heart. The series premiered last year on FYI, a network I also did not know existed, but I've been watching the first season from the network's website. I'm absolutely fascinated with the thought that someone would agree to get married to a complete stranger based on a matchmaking process designed by a team of experts- a sociologist, Dr. Pepper Schwartz (aka "Dr. Pepper"); a psychologist, Dr. Joseph Cilona; a sexologist, Dr. Logan Levkoff; and a spiritual advisor, Humanist Chaplain Greg E. Epstein. In a way, it reminds me of what drew me into MTV's "The Real World" when it first aired, "This is the true story of seven strangers picked to live in a house and have their lives taped…" There was something pure and innocent and fascinating about how seven strangers would manage to coexist in a house with cameras in their faces for three months. I am only on season 1, episode 2 of "Married at First Sight," but I'm hooked! I genuinely want to know if this social experiment could lead to love happily ever after for one of the couples, if not all three. As I write this article, I've read spoilers on how things ultimately turn out, but I still want to see the social experiment unfold.

* * * *
TRAILER: "Married at First Sight"
(click here to watch directly on YouTube)
* * * *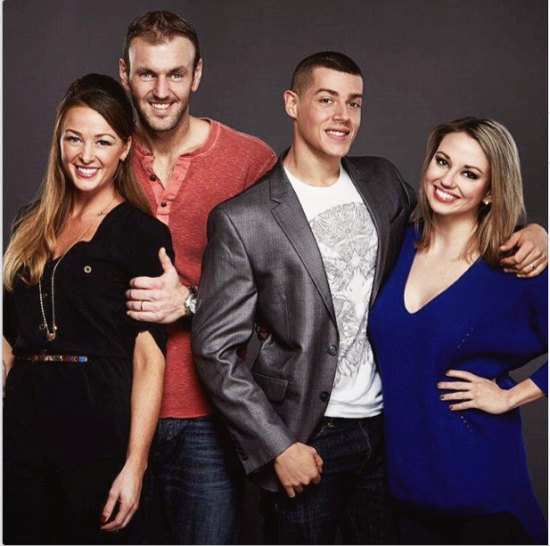 I'll be in binge watch mode this week because the follow up series "Married at First Sight: The First Year" premieres on January 13 at 9/8c on FYI which follows the two couples that chose to remain together: Jason Carrion and Cortney Hendrix, Doug Hehner and Jamie Otis. There will also be a second season of "Married at First Sight" with a whole new set of couples who agree to plunge into this unconventional social experiment with hopes of finding true love in the process.
Binge watch "Married at First Sight" along with me by going to the show's homepage on FYI.tv. For more information, also check out "Married at First Sight" on Facebook, Twitter: @FYI, Instagram: @FYI and search/use the hashtag #MarriedAtFirstSight.
For the spinoff "Married at First Sight: The First Year" check out the new show's homepage on FYI.tv, Facebook page, and search/use the hashtag #MAFSFirstYear on social media.
Related Links