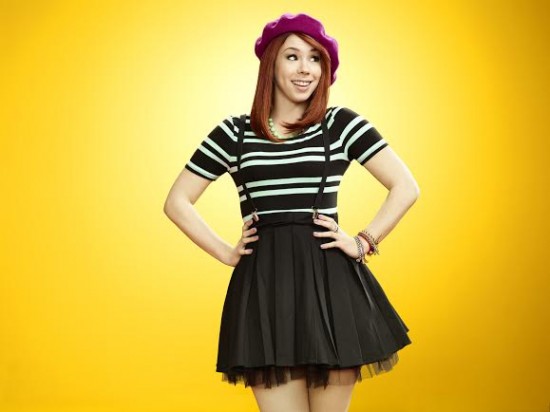 I last spoke with Jillian Rose Reed who plays Tamara on MTV's "Awkward." back in season 1; and since then, she's been blowing up Fatty Koo (only like 1 of you who reads this will get that reference, lol! comment if you do.)! Lately, the talk show circuit has been clamoring for her attention as her character and "Awkward." grows in popularity. Just recently, Jillian did an "On Point or Out of Joint" segment with Joan Rivers on "Fashion Police;" explained "Tamara-isms" on "The Arsenio Hall Show;" and chatted it up with Mario Lopez", someone whose who also rose to stardom after appearing on teen themed comedy series "Saved by the Bell." I was honored to get Jillian's attention for a few minutes to talk about things like hair, "Awkward.", and what she wants for Christmas. Check out the interview below.
* * * *
INTERVIEW WITH JILLIAN ROSE REED
Ifelicious: You are getting attention from all the major talk shows right now. Were there any particular appearances where you became starstruck by the host or the other guests on your same episode? Explain.
Jillian: I had a really fantastic time doing 'Fashion Police!' Meeting Joan Rivers was awesome. She's a legend. I wasn't starstruck, but it was really cool.
Ifelicious: Whose talk show would you like to appear on that you haven't yet?
Jillian: I would love to be on 'Ellen.' I am such a fan of hers and she is so funny.
Ifelicious: You've been rocking the red hair for 'Awkward.' If you were to change your hair color right now, what color would you choose?
Jillian: If I changed it I would probably do a chocolate brown…something a little less in your face. I love my red, though, and I'm not planning on changing it anytime soon.
Ifelicious: Will there be any guest stars on 'Awkward.' before the season ends? If so, who?
Jillian: There's a few surprises at the end of this season. We have a pretty important guest star who will be involved with Matty.
Ifelicious: What has been your favorite fan message or gift?
Jillian: I get a lot of messages from fans that tell me the show has helped them through difficult times, especially in high school. That means a lot to me. I love hearing that we can help viewers escape reality for a little bit.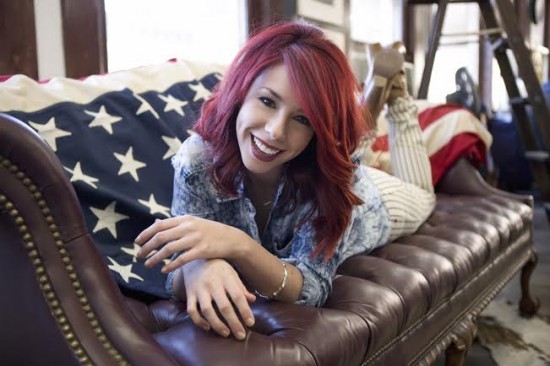 Ifelicious: It is so easy to become tabloid fodder as a young lady in Hollywood. How have you managed to stay out of them?
Jillian: I've managed to keep focused and keep grounded. I have a supportive group of friends and a supportive family. There's no room in my life for anything negative or anything that could get me into trouble.
Ifelicious: Do you enjoy reading? If so, what are you reading right now?
Jillian: I do. I can't say that I've picked up a book in a while though. I've been too busy reading scripts.
Ifelicious: What do you want from Santa for Christmas?
Jillian: The only thing I'm asking for this year is a bike. My family has a vacation home in my hometown of Michigan, and the neighborhood is just beautiful. I love taking walks along my tree lined streets, so I thought it would be fun to bike it.
Ifelicious: What's your favorite part of the holiday season?
Jillian: The food. I love food, and there's no better excuse to eat four helpings of mashed potatoes than the holidays.
* * * *
Jillian has been involved in some other projects, too. She guest starred alongside Jason Ritter and Jason Schwartzman on the comedy web series "Ghost Girls" produced by Jack Black — CLICK HERE. She also plays Megan in the independent feature length film "Confessions of a Womanizer."
Connect with Jillian online via FACEBOOK and TWITTER (@JillianRoseReed).
Good news!  "Awkward." has already been renewed by MTV for a fourth season. The show currently airs on Tuesdays at 10:30pm ET/9:30pm CT. Watch episodes online via MTV.com — CLICK HERE. "Like" their FACEBOOK page, follow the show on TWITTER (@MTVAwkward), and use/search the hashtag #Awkward.
Read all of my blog posts about MTV's "Awkward." — CLICK HERE.
* * * *
VIDEO: Tamara's Campaign Ad "It Gets Moderately Better"
* * * *
Related Links