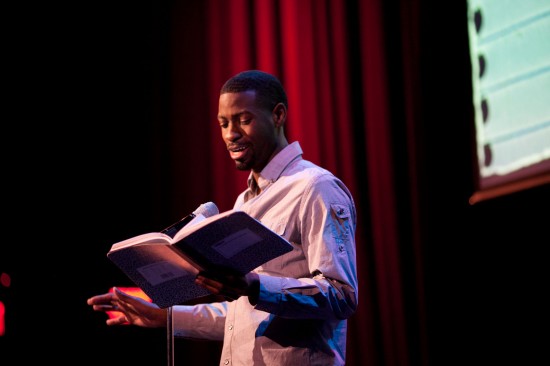 He gave his first b.j. to a guy that he met in a chat room called "Gay Dads Looking for Sons." That's one of the precious morsels of information you learn about Garry Davis in the remarkable documentary "Mortified Nation" (CLICK HERE to read more about it including comments from producers Dave Nadelberg and Neil Katcher). Similar to an open mic night in its delivery, Mortified participants like Garry audition by submitting adolescent writings to local production teams in cities such as Los Angeles, New York, Chicago and as far away as Maimo, Sweden. Those who make the cut then sit with producers to review their uncensored adolescent writings and photos. The end result of the process is a collection of excerpts formulated into a script that is a both humorous and painfully ingenuous snapshot of that person's adolescence that transcends age, race, gender, and sexual orientation. I spoke with Garry to get an insider's look at his motivation for taking the Mortified stage and to learn more about the person he is today.
After attending a Mortified show in Austin where one of his friends participated, Garry decided to audition for it as well:
"Initially, I was just doing it to have fun and be on stage, but then we started going through my journal entries and picking out the story of me coming to terms with my sexuality and just the struggle I had throughout elementary, through middle school, through high school, and even after college it was somewhat therapeutic…and then actually do the show and have people laugh with me," explained Garry.
Little did Garry know that baring all about growing up gay and Christian would lead him to be featured in the "Mortified Nation" documentary.
* * * *
WATCH the "Mortified Nation" Trailer
(click here to view on YouTube)
* * * *
Garry's backstory is that of a black male who grew up in the south in a conservative Christian family. His father was the pastor at a predominantly black church, and his mother oversaw the women's ministry. He also attended an all black high school. Above all else, Garry was struggling to come to terms with his homosexuality. With all of those factors in play, Garry's adolescent years were an exercise of desperately trying to fit a square peg into a round hole. When it came to his parents, Garry shared with me:
"I would talk to my mom about having these gay feelings, and it was always couched in terms of it being a struggle and something that I should fight against…In church…[you're taught] if it's not what the Lord is telling you you're supposed to be then you're going to hell…There's a lot of shame around sex as well. I'm still in therapy around sexual stuff."
As you watch Garry's segment in "Mortified Nation," you witness his struggle with homosexuality through his journal entries. For example, he finds a girl to take to prom but also qualifies the experience by saying: "But let's be for real, I shopped for, picked out, and bought her prom dress." At another point he reads, "I am delivered from the homosexual lifestyle, so why do I keep going on the chat line and looking at people through their web cams?"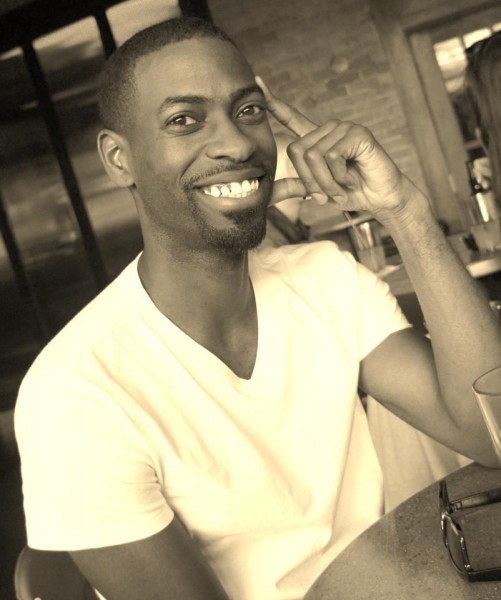 Today, Garry is out to his family and friends, celebrating his two year anniversary with boyfriend Dax on November 22, and much more comfortable in his own skin. When I asked Garry what advice he would give to his 15 year old self, he replied: "'You don't have to sell yourself online.' I didn't do a lot of online hooking up, but I did enough, and I think that has really shaped how I approached my sexuality…in a more hurtful way than in a positive way." He went on advise his 15 year old self: "You are worthy of love and affection, and it doesn't need to come from random people."
Since "Mortified Nation" was released on November 5, I wanted to get Garry's reaction to watching the final product. In his reply, he referenced a comment made by Scott Lifton, the producer for Mortified shows in San Francisco, following Laurent's feature in the documentary which really resonated with his own experience. It was when Scott said, "At the end of the day, it is a story about someone that suppressed his true nature for fear of being discovered and that people wouldn't like him, and then years later reclaiming who he actually is." Besides Laurent, Garry mentioned that he enjoyed and identified with, in one way or another, Jessica, Stacy (who, like Garry, is from Austin), and Amber Jo's stories featured in the documentary.
With regard to Garry watching his own performance on screen as opposed to just reading at a Mortified show, he responded: "At the actual show, there are maybe 150 to 200 people that don't really know anything about me so I guess there was something transactional about it…but now with it being on video and people can watch it whenever they want to…it's surreal…It was [also] validating of my experience. I love who I am. I love where I am."
Today, Garry's parents are making major strides to be more accepting of his homosexuality. This past October, his parents made an unprecedented trip to visit Garry and boyfriend Dax in Austin where they live. Garry recounted:
"It was awesome, like beyond what my expectations were…to the point where my dad was taking food off of Dax's plate…I didn't question it. Then, they even came over to our place…I could tell that my mom was a bit uncomfortable, but it was my dad that was really putting forth a ton of effort to basically show me that you are my son, and I still love you…I still feel that he believes that homosexuality is wrong. I think he still believes that it is a sin…kind of my whole family [feels that way]…It goes against their belief system, but because I'm blood, they have figured out a way somehow to accept it and still be loving and cordial."
Later, he continued: "It is my hope that through Dax and my relationship, they will come to their own conclusion about it being right."
"Mortified Nation" is available online as a rental or purchase via iTunes, Amazon, Google Play, and several other websites. For a full listing, visit MortifiedNation.com. With Thanksgiving and Christmas coming up, the documentary is a perfect choice to watch with friends and family. It makes a stocking stuffer, too. If you prefer watching it on the silver screen, there have been and will be limited screenings across the US. This year's have wrapped up, but there are plans in the works to show "Mortified Nation" in Austin and Chicago in early 2014.
Again, visit MortifiedNation.com for more details regarding the documentary. For information about Mortified stage shows and other projects go to GetMortified.com. They have great social media posts, too, so make sure to connect with them on Facebook, Twitter (@Mortified), and now on Instagram (@mortifiednation).
Related Links