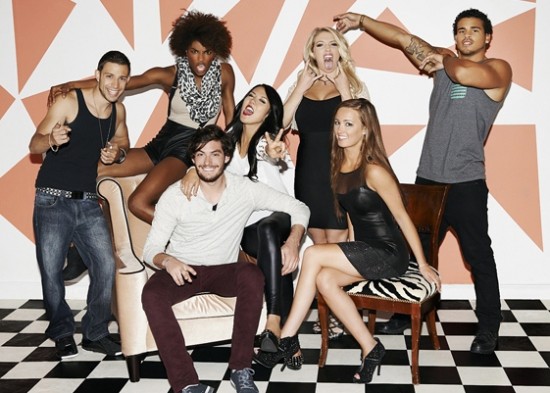 Shut the front door! I just read that Bunim/Murray, the producers behind one of the longest running reality TV shows "Real World," has changed the show's format for Season 29 that was filmed in San Francisco. "Seven strangers picked to live in a house…" will not be the case when the show airs on MTV in 2014. In addition to the "seven strangers," exes from 5 of the 7 cast mates will also arrive jedi style a few episodes while the original 7 are out on a day trip. This is not a "Jerry Springer" meets "Awkard." carefrontation; bitches, they are moving in for the rest of the season!!!
According to MTV, the unprecedented twist happened about a month into filming. Entertainment Weekly broke the news in an exclusive, "When casting season 29, producers sought singles who had particularly interesting relationships with their exes — there's the person who's really close friends with the ex, the one that's always getting texts from his ex, etc. After filming began, producers had to scramble to convince the exes to drop everything and join the cast too — five of the seven agreed."
Dubbed the "Real World: Ex-Plosion" by MTV show producers, this leaves me wondering if it's time to pull the show off life support or hold onto hope that millennials will latch on to the show's new premise.
WHAT SAY YOU?
Take my poll and let me know if you think the producers' decision to change the format will make or break the show.
Read all of my blog posts about the Real World, including cast member interviews — CLICK HERE.
UPDATE December 3, 2013 — CHECK OUT THE TRAILER!
Related Links