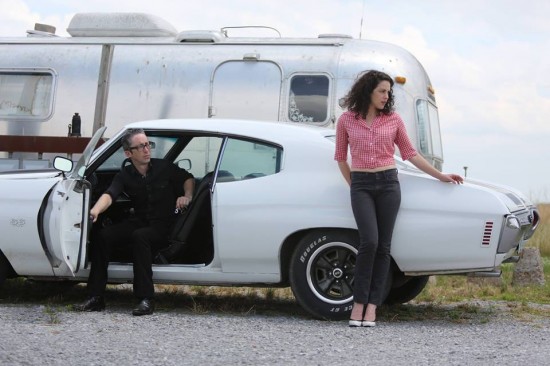 Memphis artists Amy LaVere and John Paul Keith made a tour stop together at The Hotel Foster in Milwaukee on Sunday, September 8, 2013. The duo recorded an EP entitled "Motel Mirrors" that was released in digital format (buy on iTunes and Amazon) and on vinyl (buy on Last Chance Records) on August 27, 2013 via Archer Records. The EP is a little bit country and a little bit classic rock 'n' roll. To me, it feels like the soundtrack playing in my head when I've just pulled up to the parking lot of Cracker Barrel excited to peruse the random retro knick-knacks and sit down to some eggs, grits, cornbread, thick sliced bacon and a mason jar filled to the brim with sweet tea- no lemon. 😉 If you ever wondered what happened to good music – you know, love songs without the excessive raunchy factor that seems to have crept into all music genres – well, "Motel Mirrors" is keeping such music from flatlining and perhaps at the forefront of a rock 'n' roll renaissance.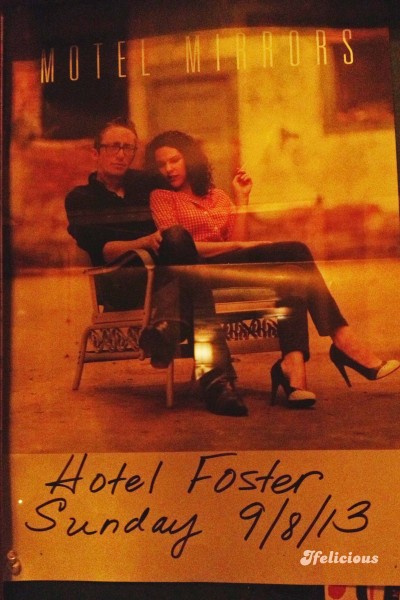 Amy and John are independent artists who recognize the best way to increase their reach and sell more EPs is through touring and touring; and when they're tired of touring, touring some more. Hipster patrons at The Hotel Foster were blessed with music from "Motel Mirors" as well as other works each artist has recorded over the years. The duo, accompanied by drummer Shawn Zorn (Twitter: @ShawnZorn), played a straight 90 minutes set late that Sunday night before taking their first break. You do not get that from large, mainstream artists at major venues where you've dropped $150 for nosebleed seats. If nothing else, as merely a homage to independent artists like Amy LaVere and John Paul Keith, you should go download "Motel Mirrors" — see MotelMirrors.com for purchasing options. The bonus is that they are truly talented as any audience member would testify that night.
CONCERT PHOTOS
I had the great fortune of catching up with Amy, John, and Shawn Zorn prior to their performance. This was the second time I met Amy and her drummer Shawn (CLICK HERE to see my on-camera interview and blog post from 2011). She performed at The Hotel Foster following the release of her "Stranger Me" album back in 2011. It was a much darker time then than it is for Amy today, and she's got several projects to keep her busy.
Amy has a lot on her plate. Earlier this year, Amy portrayed an estranged mother in the independent, feature-length film "Only Child" directed by Brian Pera. The film is currently in post production. Musically, she has a couple of projects in the works. Amy's next solo album "The Runaways Diary" will be released in early 2014; and she was very excited to share that she's working to collaborate with country artist Johnny Dowd on a project that is still in the early planning phases.
Apart from hearing "Motel Mirrors" EP, The Hotel Foster concert was my first introduction to John Paul Keith and his body of work. He just released a classic rock 'n' roll solo album "Memphis Circa 3AM" on September 17, 2013 digitally (order HERE) and on vinyl (order HERE). I enjoyed streaming it prior to the official release date on American Songwriter and fell more in love with his music. American Songwriter aptly describes, "John Paul Keith kicks it old-school on 'Memphis Circa 3 AM,' a rock & roll album rooted in the best parts of the '50s and '60s."
I'd love to see a music video of one of the tunes from the "Motel Mirrors" EP. "Meet Me on the Corner" would be a perfect candidate. It's an uptempo love song that, with some further promotion, could springboard onto the Billboard Hot 100 in the same way that crossover hits like Anna Kendrick's "Cups (Pitch Perfect's When I'm Gone)" and Tyler Farr's "Redneck Crazy" have done in recent times.
"MOTEL MIRRORS" ONLINE
For more on the "Motel Mirrors" EP, go to:
AMY LAVERE ONLINE

For more information about Amy LaVere, including music, upcoming shows, and other projects, see:
JOHN PAUL KEITH ONLINE

Listen to  John Paul Keith's latest album "Memphis Circa 3AM" below:
For more information about John Paul Keith, go to: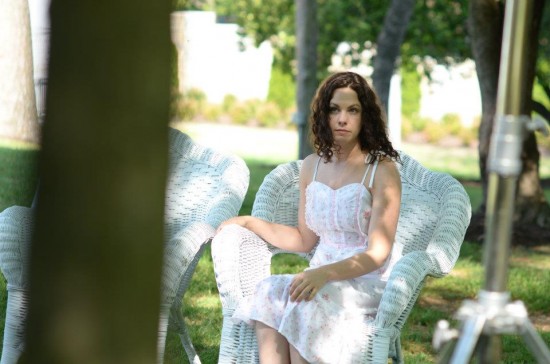 FILM "ONLY CHILD"
For more information about "Only Child" starring Grace Zabriskie and Amy LaVere, check out:
IFELICIOUS TV: Interview with Amy LaVere (2011)

Related Links
One of my favorite Amy LaVere songs "Cry My Eyes Out" from her "Stranger Me" album: