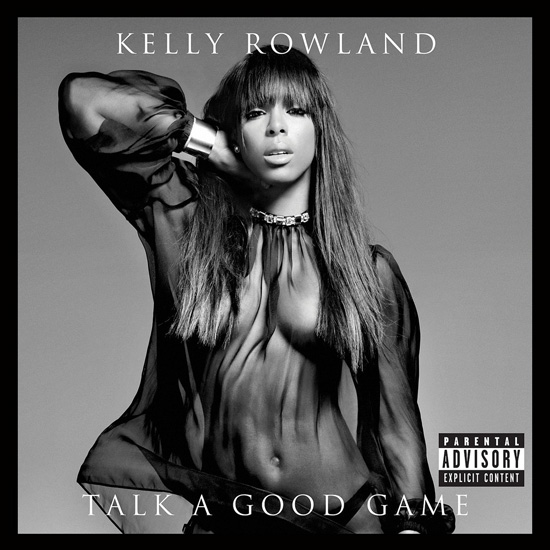 Note to self, remind me to hit up Pharrell when I decide to jump in the studio and release a track. What??  😛 As Chef Martin used to say, "if Yan can cook, so can you."
I digress before I even began, lol!
Kelly Rowland's "Talk A Good Game" album, released on June 18, 2013, brought us hits such as "Kisses Down Low" and "Dirty Laundry." However, when Rowland forgoes the slower ballads and taps into her more uptempo, thuggish side, you get her hottest single ever. I'm talking about Rowland's "Street Life" featuring Pusha T and produced by monster hit maker Pharrell. The DC style go-go instrumentals make me want to car dance HARD and press "repeat" when "Street Life" comes up on my playlist. I know Robin Thicke has claimed the party anthem of the summer with "Blurred Lines" featuring T.I. and Pharrell <–( see the trend?), but to me "Street Life" should be dueling for the top spot on the charts, yet I don't even hear it on the radio.
LISTEN to "Street Life" by Kelly Rowland featuring Pusha T
Don't leave me hangin'. Are y'all feelin' me/this song?
Download Kelly Rowland's "Talk A Good Game" album which includes the single "Street Life" now on iTunes and Amazon.
Check out Kelly Rowland online:
VIDEO Studio 43 Kenny Burns interviews Kelly Rowland (Part 1 of 2)
VIDEO Studio 43 Kenny Burns interviews Kelly Rowland (Part 2 of 2)
Related Links