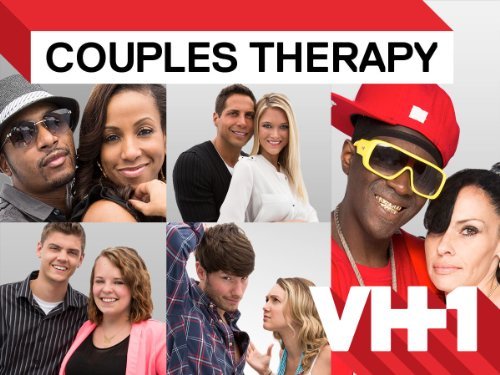 I knew of the show "Couples Therapy" (Twitter: @CouplesTherapyV) because Logo's "The A-List: New York" cast mates and former lovers Rodiney Santiago and Reichen Lehmkuhl were on the first season. I couldn't, however, get myself to watch it mainly because I knew Rodiney and Reichen had long expired as lovers. I wasn't really interested in their pursuit of another paycheck and millisecond of fame.
VIDEO: VH1 "Couples Therapy" Season 3 Overview
"A-O River!" (my fellow "Portlandia" fans get that reference in my brilliant transition, lol!)…
"Couples Therapy 3" Cast
Yo! But if you cut to season 3, airing now, and you'll find this cast is a fantastic mash-up of celebrities reminiscent of VH1's now defunct series "Surreal Life." Plus, I'm diggin' therapist Dr. Jenn Berman (Twitter: @DrJennBerman) who will throw down when this wonky mash-up of a cast gets out of line. Here's the cast breakdown in my own words:
Wait for it…
Joe Francis (Twitter: @RealJoeFrancis), the celebrity misogynistic douchebag who created "Girls Gone Wild" video series. Legal troubles and thus business, or vice versa, haven't been so great…and thankfully, in my opinion…he recently filed for bankruptcy. Remind me to spit on him if I ever meet him. Bleh!
The rest of the cast members are people we don't really know other than being attached to the folks above.
Elizabeth "Liz" Trujillo is…well…I'll just say it, some trailer park trash that Flav scooped up and probably finances her drug habit. I mean, she appears heavily medicated when she speaks on "Couples Therapy," and I'd surmise that she's also got some unattended to mental illness issues going on as well.
Temple Poteat (Twitter: @TemplePoteat) is Chingy's girlfriend and together they make the most boring pair of this entire season besides Catelynn and Tyler.
Abbey Wilson (Twitter: @IAmAbbeyWilson) won the "Girls Gone Wild- Search for the Hottest Girl in America." They have that? Like how do you qualify? Jokes aside, I empathize with her. She's barbie doll gorgeous with zero self esteem and an eating disorder who misogynistic douchebag Joe (I can't help myself) lured into his love matrix when she won that contest in 2012.
VIDEO: VH1 "Couples Therapy" Season 3 Supertrailer
Episode 5 & 6 Spoilers
As if the cast isn't enough to get you hooked, here's the scoop on the next 2 episodes.
Episode 5 "Echoes from the Past"
Flav and Liz manage to recover from their late night fight and things seem stable between the two of them, at least for now.  In an emotional group session about how your childhood influences your present relationship, Flav, Abbey, and Catelynn share horrific stories that shed some light on their current dysfunction.  Temple and Chingy fight it out over Chingy's preoccupation with technology, and as Tyler and Catelynn's wedding draws near, Tyler comes to the heartbreaking realization that he's just not ready to get married. (source: VH1)
Episode 6 "Fear of the Future"
After Tyler calls off their wedding, a heartbroken Catelynn meets with Dr. Jenn for help with her broken heart.  Liz takes a pregnancy test that comes up positive, which sends shock waves through not only their relationship, but the entire house.  In a group session about fear, Heather opens up about her concern that Dustin will leave her, and in a follow up one on one session with Dr. Jenn Heather realizes she has to stop trying to change Dustin.  Liz appears to faint, and after being accessed by a Medical Director it's determined that the best course of action is to call 911.  When the paramedics arrive, Liz runs back into her bedroom and locks the door, leaving the paramedics with no choice but to kick it down. (source: VH1)
= = = =
Watch "Couples Therapy" Wednesdays at 10:00 PM ET/PT on VH1. Use the Twitter hashtag #CouplesTherapy and follow @CouplesTherapyV) to add and follow along with tweets about the show. Make sure you're following me as well! Twitter: @Ifelicious.
= = = =
IFELICIOUS TV: Red Carpet Interview with Dr. Jenn Berman and Rodiney Santiago at the 2012 NewNowNext Awards