Hey Manikans! Get ready for a double dose of your favorite pop artist Manika! The last time I was in touch with Manika (pronounced "mah-NEE-kah"), she was busy touring with One Direction and Olly Murs. On June 18, 2013, Manika will be releasing her self titled double album "Manika (Double Album)" via Wamaframa Records. "It has 27 songs and will also include some music videos," explained Manika in my exclusive interview. The double album follows "The Middle of Hollywood" EP, released in 2011, and will include all of the songs from the EP and so much more. She's also got a single coming out and plans to tour with Aaron Carter later this year.
When I asked why she opted to release a double album, Manika explained the vision that her former manager, Frank DiLeo best known for managing the king of pop Michael Jackson, had set forth for her career prior to his passing in 2011:
"Frank DiLeo…told me that 'I will come out of retirement to work with one last artist, and I believe that's you'…I was 17 at the time, so he suggested that I start out with more sugar sweet pop, and then, as I get older and get more mature lyrically, also pull in more rock elements…His passing kind of delayed things, and the first album never got out there. My fans have been waiting for so long…I decided that I would…give them the combination of what was supposed to be the first one and also what [was supposed to be on] the second…one with the more rock and more mature songs."
VIDEO: "My Way" by Manika
(click here to watch on YouTube)
One of the singles from "Manika (Double Album)" is "My Way." If you've seen Manika perform live, you've heard the song in her set. The video for the rock/pop version, with footage from her concert tour with One Direction and Olly Murs, was released back in January and already has over 2.2 million views on YouTube. It should be impacting radio over the summer months, so make sure to call your favorite radio stations and request it! Her prior singles "Just Can't Let You Go" featuring Lil Twist and "Good Girls" did well on the music charts. With more than 3.4 million Facebook fans and more than 600 thousand Twitter followers, "Good Girls" has a good chance of being a chart topping hit!
Another special song on the double album "Through the Eyes of the Young" written by Manika about the time she's spent reading to terminally ill children. Regarding the song and her volunteer work, Manika shared:
"It's really eye opening…and really touching…I'm donating all of the money from that song to St. Jude's Research Hospital. I wrote the song all by myself…If anyone ever has the opportunity to do something like that, they should really just do it…You don't realize how lucky you are to be alive and be healthy and simple things like being able to have a roof over your head. A lot of people don't have that."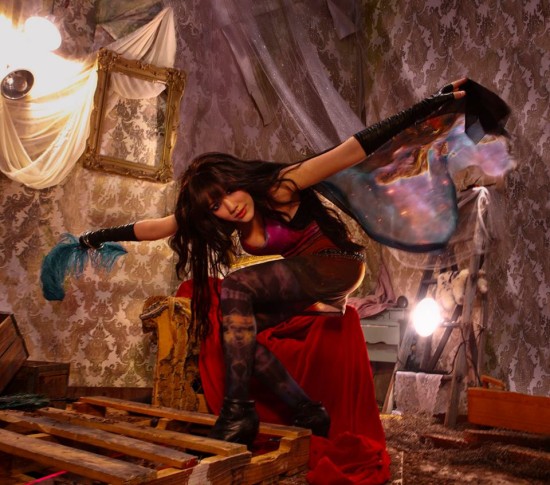 While she couldn't confirm the details, Manika also dished that she's planning to tour with pop sensation Aaron Carter (younger brother of Nick Carter from the Backstreet Boys). "His management contacted me and said that Aaron Carter liked my music and that he would love for me to do a few guest appearances and probably do a few songs together, too…We're figuring it out…We're not sure exactly what dates just yet," said Manika.
Keep in touch with Manika online to find out more details about her double album, including the chance to pre-order it online.
Website– ManikaOfficial.com
Twitter– @ManikaOfficial
Instagram– @ManikaOfficial
Facebook– ManikaOfficial
YouTube– ManikaOfficial
Also, make sure you're subscribed to my Ifelicious blog, follow me on Twitter: @Ifelicious, follow me on Instagram: "Ifelicious," and friend me on Facebook for more updates on Manika as well as other entertainment news/events.
More Ifelicious news and interviews with/about Manika —  CLICK HERE!!!
Manika, we need to get you to perform at Summerfest in Milwaukee in 2014!
Oldie But Goodie: My live interview with Manika from September 2011
Related Links