THE CONTEST IS NOW OVER. THANKS TO ALL WHO PARTICIPATED VIA TWITTER AND FACEBOOK. CONGRATULATIONS TO MARK!!!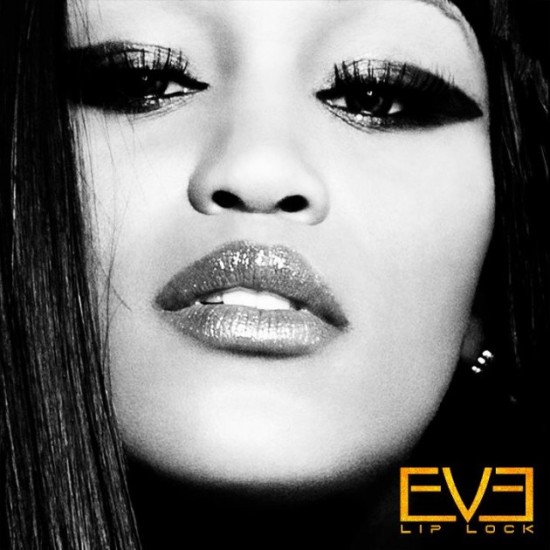 Eve delivers lyrical toughness and grace like Laila Ali in the boxing ring.  When I play Eve's music, I feel like there's nothing I cannot do. I'm so glad that she's about to release her fourth studio album in the 15 years since we were originally introduced to this sassy Ruff Ryder's first lady sportin' kickass animal paws on her breasts.
On May 14, 2013, Eve releases her album "Lip Lock." You can pre-order your copy on Amazon and iTunes. In celebration of "Lip Lock," I am offering a fantastic giveaway for my Ifelicious readers and Eve fans.
Win a copy of the "Lip Lock" CD and lithograph autographed by the one and only Eve!
Winner will be chosen by random drawing.
* * *
HOW TO ENTER
Via Ifelicious.com
Leave a comment that finishes this sentence, "I'm Eve's biggest fan because ________."
Via Twitter
Follow me on Twitter (@Ifelicious), and Tweet/Retweet" "Lip Lock by @TheRealEve drops May 15th. Win a free CD and lithograph signed by Eve! RT and follow @Ifelicious to enter."
Via Facebook
Friend me on Facebook (facebook.com/ifelicious) and like the status on my timeline that links back to this blog post.
* * *
Hurry! This contest ends on Tuesday, May 7, 2013 at midnight Pacific Time!
CONTEST RULES
Must be a US resident to qualify.
You may enter as many times as you like through Twitter, Facebook, and commenting on this blog post.
You leave a valid email address in the comments section so that I may contact you if you win.
Must be 13 years or older to enter.
The winner will be notified by 5pm ET on Thursday, May 8, 2013.
If the winner does not respond to claim their prize within 48 hours of being notified, another winner will be randomly selected.
GOOD LUCK!
😀 😎
Connect with EVE online
Related Links