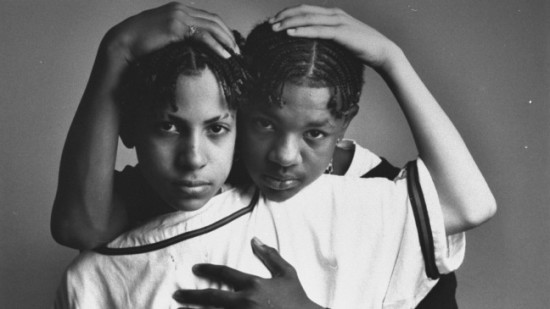 I don't know Chris Kelly aka "Mac Daddy" of 90s duo Kris Kross personally. I haven't listened to Kris Kross since the 90s. I don't even think I have any of their songs on my iPod- which I should and I'm sure many others will be downloading the heck out of their classics (when did the 90s become "classic?") now, too. Even with that said, I am genuinely sad to wake up and read that he died. Not only that he died, but signs are pointing to a drug overdose.
I always worry about people who have high levels of success so young. Entertainment is fickle. One day you're in; next day you're out. Not only are you out; you're forgettable, and you spend the rest of your life being "that guy" as people are fixated on the 13 year old version of you even now that you're in your thirties. The presumption that this is drug related doesn't surprise me. How else do you resolve being signed to a major record label So So Def and touring with the "Prince of Pop" Michael Jackson to driving a Nissan Stanza (taking it old school, LOL) somewhere in Gwinett County (I have no idea where in the ATL area he lived) trying to make a dollar out of 15 cents because you were "raped" by record execs who likely are still cashing in on your success of yesteryear?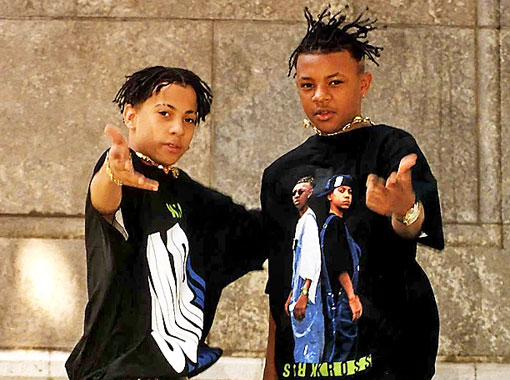 This morning, I'm sad. Sad for reasons beyond this blog post and sad because I'm writing this blog post. Kris Kross was a style icon of the early 90s. Black guys started getting their hair braided at a time when the high top fade was more popular and wearing baseball jerseys backwards in a fashion statement of solidarity to the Kris Kross brand. They popularized the phrase "Mac Daddy" in urban circles when referencing a guy that can easily snag the ladies. Parties, dorm rooms, and bedrooms rocked out and bounced up and down when "Jump" hit the airwaves. With 90s style being a current trend, I'm sure any DJ could toss on "Jump" to a new generation of listeners and they would still think the song was hype.
Yes, they made other music, but just like Vanilla Ice, we'd probably classify Kris Kross with other one-hit wonders.
So rather than raise a glass to someone who likely died of an overdose, I will have a sober, quiet moment today as I think of Chris Kelly and countless other young celebrities gone too soon. RIP…
UPDATE: Read Jermaine Dupri's "Letter to Fans" about Chris Kelly's death — CLICK HERE.
= = = =
VIDEO: "Jump" by Kris Kross
(click here to view directly on YouTube)
= = = =
I had no idea they reunited for Jermaine Dupri's So So Def 20th Anniversary concert on February 23, 2013 in Atlanta. Read "Kris Kross to reunite for one magical night" in EW.com, and watch some concert footage of them on stage below:
= = = =
VIDEO: Kris Kross at So So Def 20th Anniversary Concert
(click here to view directly on YouTube)
= = = =
VIDEO: "Warm it Up" by Kris Kross
(click here to view directly on YouTube)
= = = =
Here's Kris Kross just 3 years after their mega hit "Jump." "Tonight's the Night" is off their "Young, Rich & Dangerous" album released in 1996. It was a hip hop hit at the time. It reminds me how much the west coast had an influence on hip hop at the time.
= = = =
VIDEO: "Tonight's the Night" by Kris Kross
(click here to view directly on YouTube)
= = = =
Give my regards to Chris Smith aka "Daddy Mac"- the other half of Kris Kross. While I mourn a piece of my youth gone by, he's mourning a friend and an immeasurable part of his own yesteryear.
What are your thoughts? Share a comment on this post with your memories, reactions, and condolences.
Related Links