Few artists have careers that transcend generations and genres like LL Cool J.  He parlayed his early rap success into lead roles on 2 hit television series "In the House" and "NCIS: Los Angeles," has hosted the last 2 Grammy Awards, and beat down a burglar who broke into his home last year. Even Oprah, who isn't a rap fan at heart, featured LL Cool J on "Oprah's Next Chapter" earlier this year.
On April 30, 2013, LL will release his 14th studio album, that he executive produced, entitled "Authentic" on 429 Records/The Savoy Label Group. He will also be headlining with DJ Z-Trip on the 2013 Kings of the Mic Tour featuring old school hip hop legends Public Enemy, De La Soul, and Ice Cube.  The tour kicks of May 23, 2013 in Tucson, AZ. See the bottom of this post or Ticketmaster for a full list of tour dates and cities. The tour is coming to my town of Milwaukee during Summerfest, and hopefully I can arrange to get an interview and some concert footage to share with your here on Ifelicious. For you Essence Music Festival goers, he will be performing there as well this summer.
The lead single off "Authentic" is called "We Came to Party" by LL Cool J featuring Fatman Scoop and Snoop Dogg. Take a listen:
LL Cool J also released a sample of "We're the Greatest" featuring the guitars of rock legend Eddie Van Halen from "Authentic." Listen to the first 90 seconds below:
Per the press release:
"Authentic" features a diverse and wide array of legendary and new artists that underscores the Album's roots of being born out of the true love for music, including Brad Paisley, Bootsy Collins, Chuck D, Charlie Wilson, Eddie Van Halen, Earth, Wind & Fire, Monica, Snoop Dogg, Seal, Travis Barker and many more. Collectively these artists have achieved tremendous success in music, including many Grammy® Awards, multi-platinum albums, American Music Awards, MTV Video Music Awards, Billboard Awards, Rock and Roll Hall of Fame inductions and nominations, NAACP Awards, and Country Music Awards, among many other accolades.
"With 'Authentic,' I wanted to work on a project that showed my genuine love for all music," LL says. "Collaborating with these myriad of artists was an amazing experience and this album got me back to my roots and is for the fans across all generations who love real music too."
Pre-order "Authentic" on Amazon and iTunes.
"Authentic" Track Listing
"Bath Salt"
"Not Leaving You Tonight" Feat. Fitz & The Tantrums with Eddie Van Halen
"New Love" Feat. Charlie Wilson
"We Came To Party" Feat. Snoop Dogg & Fatman Scoop
"Give Me Love" Feat. Seal
"Something About You" Feat. Charlie Wilson, Earth Wind & Fire and Melody Thornton
"Bartender Please" Feat. Snoop Dogg, Bootsy Collins & Travis Barker
"Whaddup" Feat. Chuck D, Travis Barker, Tom Morello and Z-Trip
"Between The Sheetz" Feat. Mickey Shiloh
"Closer" Feat. Monica
"Live For You" Feat. Brad Paisley
"We're The Greatest" Feat. Eddie Van Halen & Travis Barker
Follow LL Cool J online via his WEBSITE, FACEBOOK, and TWITTER (@LLCoolJ and @TeamLLGoat).
2013 Kings of the Mic Tour Dates
| | | |
| --- | --- | --- |
| May 23 | Tucson, AZ | Ava Ampitheater |
| May 24 | Las Vegas, NV | Hard Rock Hotel & Casino- The Joint |
| May 25 | San Francisco, CA | Shoreline Ampitheatre |
| May 26 | Santa Barbara, CA | Santa Barbara Bowl |
| May 30 | Minneapolis, MN | Target Center |
| May 31 | Council Bluffs, IA | Harrah's Hotel & Casino- Stir Cove |
| June 1 | St. Louis, MO | Scottrade Center |
| June 4 | Atlanta, GA | Fox Theatre |
| June 6 | St. Petersburg, FL | Mahaffey Theater |
| June 7 | St. Augustine, FL | St. Augustine Theater |
| June 8 | Orlando, FL | 94.5 Block Party |
| June 12 | Baltimore, MD | Lyric Opera House |
| June 14 | Simpsonville, SC | Charter Ampitheater at Heritage Park |
| June 15 | Portsmouth, VA | nTELOS Wireless Pavillion |
| June 16 | Durham, NC | Durham Performing Arts Center |
| June 18 | Newark, NJ | New Jersey Performing Arts Center |
| June 19 | Boston, MA | Bank of America Pavillion |
| June 20 | New York, NY | Roseland Ballroom |
| June 22 | Canandaigua, NY | Constellation Brands Marvin Sands Performing Arts Center |
| June 23 | Mount Pleasant, MI | Soaring Eagle Casino & Resort |
| June 25 | Cleveland, OH | Jacobs Pavillion at Nautica |
| June 26 | Clarkston, MI | DTE Energy Music Theatre |
| June 27 | Cincinnati, OH | Riverbend Music Center |
| June 28 | Milwaukee, WI | Summerfest |
| July 1 | Grand Prairie, TX | Verizon Theatre at Grand Prairie |
| July 2 | Austin, TX | Stubb's Waller Creek Outdoor Ampitheater |
| July 3 | Houston, TX | Bayou Music Center |
| July 5 | New Orleans, LA | Essence Festival |
| July 7 | Los Angeles, CA | The Greek Theatre |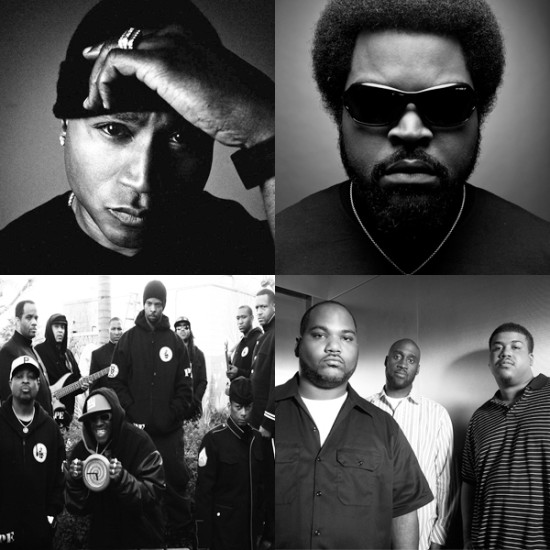 Related Links