Following on the heels of "She Bad Bad," EVE releases an inspirational track featuring Cobra Starship's front-man Gabe Saporta called "Make It Out This Town." The official video premiered on March 29, 2013 on VEVO, and the single has been available for download via iTunes since March 5, 2013.  EVE works as a celebrity ambassador for the Big Brothers Big Sisters organization. In January 2013, she debuted her first live performance of the inspirational track at the Big Brothers Big Sisters reception in DC held in honor of National Mentoring Month.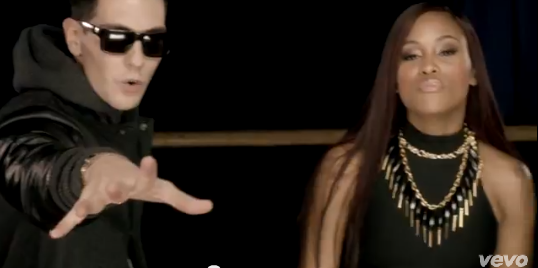 "I am releasing 'Make It Out This Town' as my first single from 'Lip Lock' because I wanted to share the positive place I have come into," says EVE. "I went through obstacles to get my music and message out and nothing embodies this more than this song, which also mirrors my recent honor and connection that comes with my role as an ambassador for Big Brothers Big Sisters. The song is dedicated to them."
Regarding her upcoming album "Lip Lock" due out on May 14, 2013, "2013 is a year you will see more sides of me than ever before, this is just the start!" EVE says. "And I have a lot in store for you all on 'Lip Lock' to make you think, dance, and smile."
Video: "Make It Out This Town" by EVE featuring Gabe Saporta
Listen to "Make It Out This Town" by Eve featuring Gabe Saporta on Soundcloud
And check out the lyrics on Rap Genius.
Album cover for "Lip Lock"
Release Date: May 14, 2013.
Connect with EVE online
Related Links