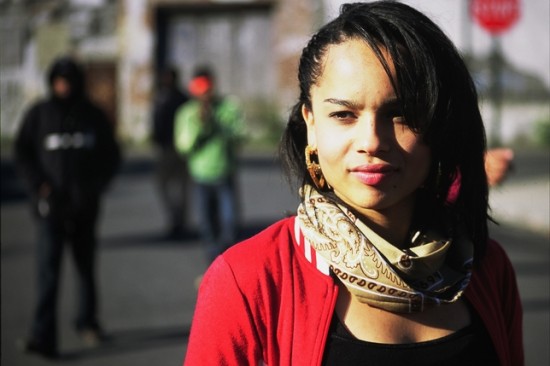 17 year old Sweetness O'Hara, played by Zoë Kravitz ("X-Men: First Class" and daughter of Lenny Kravitz and Lisa Bonet), is a good kid from a working class, albeit dysfunctional, family living in Queens, New York in Victoria Mahoney's semi-autobiographical, debut film "Yelling to the Sky."  I was particularly drawn to the toxic dynamic in Sweetness' immediate and extended family: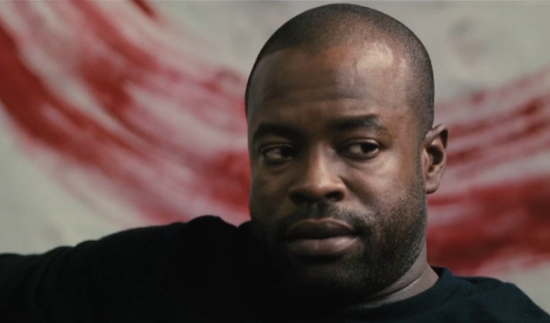 Within the first five minutes of the movie, I also knew that the school bully Latoya, played by Gabourey Sidibe ("Precious"), played a pivotal role in Sweetness' life as she fought for her proper space in her chaotic surroundings.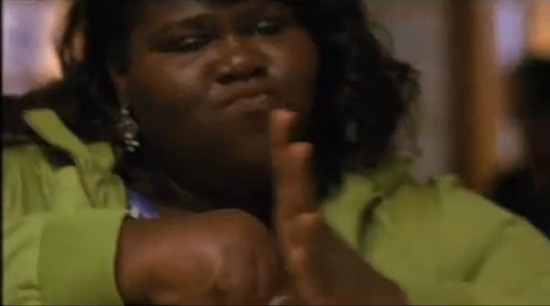 Despite it all, Sweetness is tough yet loving, flawed yet thriving.  She reminds us of life's hardships and imperfections through the eyes of a young girl trying to rise above it all.  Yes, Sweetness has a white father and black mother but it didn't seem as critical to the storyline to me other than a reflection of  Mahoney's own racial identity and maybe a subliminal undercurrent in the film.
** TRAILER: Yelling to the Sky **
Yelling to the Sky trailer from MPI Media Group on Vimeo.
Additional clips may be found at the very end of this post
**
Indie film enthusiasts will want to check out this piece of cinematic artwork that will leave you affected and at times unresolved but in a way that is a refreshing departure from what you'll see in a typical Hollywood coming of age version of a film.  I also think that if you enjoy MTV's new reality series "Washington Heights" that you'll find this film enjoyable.
As of February 5, 2013, "Yelling to the Sky" was released on DVD/Blu-Ray via MPI Media Group, and you can purchase your DVD or Blu-Ray copy on their site.  "Yelling to the Sky" is available for both rental and download on Amazon and YouTube.  It also can be purchased/downloaded via iTunes, PlayStation3, XBOX, and  VUDU,

INTERVIEW WITH WRITER/PRODUCER/DIRECTOR VICTORIA MAHONEY
**
Victoria Mahoney talks to ReelBlack about some of the best advice she's been given
**
Ifelicious:  Was this a story you had been waiting to tell, or did it come up when you decided you wanted to make your first film?
Victoria:  I knew that it was the story that I wanted to tell first for a number of reasons.  It was a very impressionistic film. There are risks that we were able to take on this film as a first time filmmaker that I don't think we ever get to do anymore in the industry…This particular story is because it's semi-autobiographical, and a lot of the service work that I've been doing with young people drew up the issues that I had faced as a young person that weren't resolved.  I was deeply impacted not by my own experience but the experience continuing without resolve [in young people] at present day.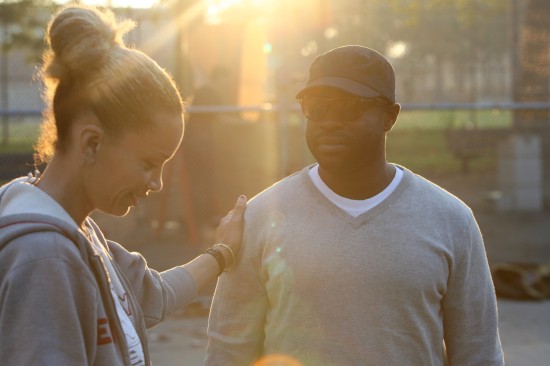 Ifelicious:  Why present the story through the eyes of a 17 year old?
Victoria:  I chose it because that is the nexus point of an individual defining who they are going to be…the initial one where we decide 'I'm going to be a victim of all of the events that have occurred ,' or 'I'm going to remain who I am intact,' or 'I can't recover from this'…It's a gesture; it's not a conversation that really happens.
Ifelicious:  What was your thought process around creating the mother Lorane who is presumably mentally ill?
Victoria:  That's what I grew up with…my mother didn't fit the conventional form of what was told or sold as mental illness.  She's lucid.  She comes and goes…She can slide in and be completely functional to this day.  She's been misdiagnosed.  No one knows [what it is]…My mother, in real life, signed herself out of a psych ward and came home because the state was going to make her a ward of the state…She shouldn't have, and she came home and sat in the house and was to some degree clearly not there at all, but her body was there, and that was an interesting part of my upbringing.
Ifelicious:  How did your mom's mental illness affect you?
Victoria:  At that age, [like Sweetness] I did not know what it was.  I did not find out until I was 23 years old…You have a parent in the household, but you're parenting the parent, and then what happens to your childhood?  It just seizes to exist at a very young age because of the level of responsibility within the home.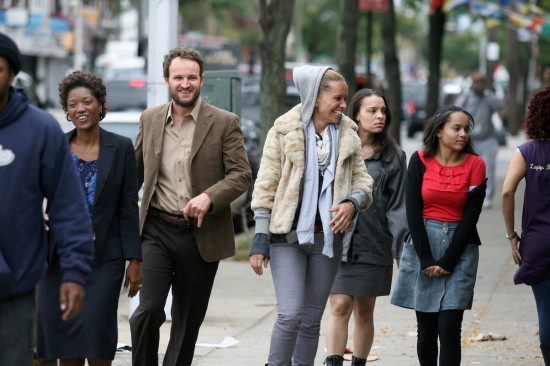 Ifelicious:  Was your relationship with your father similar to Gordon in the film?
Victoria:  His coming and going.  He was present, and he was absent.
Ifelicious:  What was the casting process like for this film?
Victoria:  I have a energy thing.  I don't have as much of an aesthetic as I have an energy.  So I knew that the character of Sweetness, which mind you was written over 12 years ago if not 15 years ago,…needed to be able to convey strength, weakness, vulnerability, isolation, emptiness, inquiry, kindness, softness…Edye Galasco (casting director) has incredible taste.  She knows what I need…The auditions were basically rehearsals because we had no rehearsals.  Many of them will tell you that I had them [auditioning] for like three hours!  Because that's all the information I had about them as actors is the play we had in the room.
Ifelicious: I read you shot the film in two takes and 18 days.  I know with independent filmmakers, it's often a matter of budget, but how did you make it work?
Victoria:  We did the math, and the math was that it would take 18 days and two takes…No one fought it, and everyone came to life because of it.  I don't think I would do more than three takes ever in my life…There's no wasted time or energy.  There's no warming up on set, whether it's the crew or cast.  Everyone starts at 1000 decibels, and I don't mean volume.  I'm talking about intensity and giving…because everyone knows this may be the only one…It was just insane and fun and beautiful and..It was perfectly functional…There was a harmony a synergy that I don't know if I'll ever have again in my entire life as filmmaker.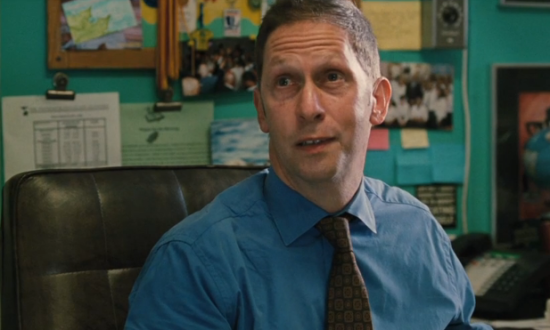 For more info…
For more information about "Yelling to the Sky," visit the film's website and Facebook page.  Follow Victoria Mahoney on Twitter for additional news about "Yelling to the Sky" as well as her other upcoming projects.
Related Links
There is a raging online buzz about this film!  Below are some links to interviews, reviews, and more.

Bonus Video
**
Clip #2 "Yelling to the Sky"
Yelling to the Sky clip 2 from MPI Media Group on Vimeo.
**
Clip #3 "Yelling to the Sky"
Yelling to the Sky clip 3 from MPI Media Group on Vimeo.
**
Hello Giggles- A conversation with 'Yelling to the Sky' director Victoria Mahoney
**