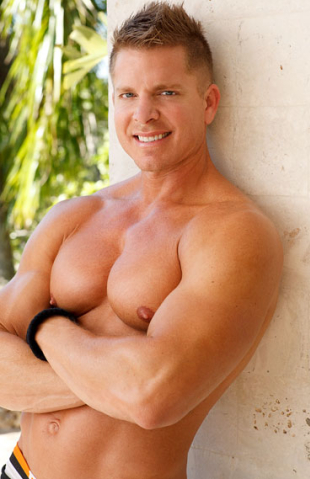 Believe it or not, MTV's "The Challenge: Battle of the Seasons" airing now is the 23rd season of the reality competition show.  A spin-off from "Road Rules" and "Real World," it gives us junkies a chance to see our favorite cast members return to MTV and also interact with cast members from other seasons…and folks like Cara Maria Sorbello who rose to fame in more recent years from "Fresh Meat" Challenges.
Mark Long, however, is almost as iconic to MTV as the moon-man statue having been on the very first season of both "Road Rules" and "The Challenge" (as it's now called).  He's also competed on several Challenges since- always taunting us with notion that he's going to retire from them.  Mark is also one of a few reality stars that managed to parlay his notoriety and gift of gab into a career.  MTV has kept him under their wing over the years as one of the seasons hosts for the Challenge and the "The Real World: Brooklyn Aftershow." Outside of MTV, Mark has landed several other hosting gigs such as on E! "That Morning Show" and FOX Reality Network's "Reality Remix."
In the Challenges, Mark is "Switzerland" making him a likeable favorite among the rest of cast members even when alliances start to break down.  Not to mention, he's super fit and super cute! 😉 I recently interviewed Mark about his new protein supplement to go called Pocket Protein, and he graciously answered some additional questions about competing on the Challenges- past, present, and future.
* * * *
INTERVIEW
Ifelicious: Are you really retired from doing the Challenges?
Mark: I never say never. If the timing is right, who knows, but I will have the entire house filled with Pocket Protein that's for sure! I did the very first Challenge, and I think it would be cool to do the final one- whenever that may come.
Ifelicious:  What have you enjoyed most about them?
Mark:  I miss the comradery of the group the most.
Ifelicious: Do you think Bunim/Murray Productions (BMP) should produce a 'Battle of the Road Rules' seasons like they have 'Battle of the Seasons' airing now for 'Real World?'
Mark: Any type of new format is always fun for the audience. I really think a new school versus old school challenge is definitely on the way. People wanna see CT versus Zack, or Johnny Bananas versus Frank, or me versus anyone. BMP is smart, and they usually pick up on things like this. I think that format is on the horizon, and I think it would be a huge ratings hit.
Ifelicious: Here's a fan question from Joe Bruno, one of my personal trainers at Fitness Together- Whitefish Bay, WI.
Why weren't you on more challenges over the years?
Mark: I made it a point to never do back-to-back Challenges. I never wanted to be that guy. I think by letting some time pass, it allows some of the diehard Challenge fans the chance to miss you. Also, it always makes it that much more special when you return.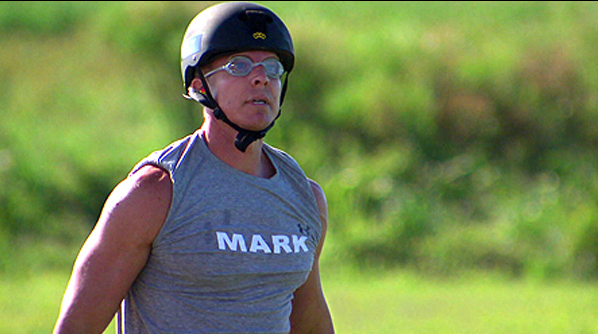 Ifelicious: If you had to pick a team of 5 people to compete with in a future challenge, who would they be and why?
Mark: Easy question- CT, Bananas, Kenny, Evan, Landon. All vets…see what I'm saying here.
Ifelicious: You've also established yourself as a TV personality. Where can we see you on TV again soon?
Mark: Right now, I am hosting for TV Guide Network and RealityWanted.com. I host one hour countdown shows that usually air about twice a month.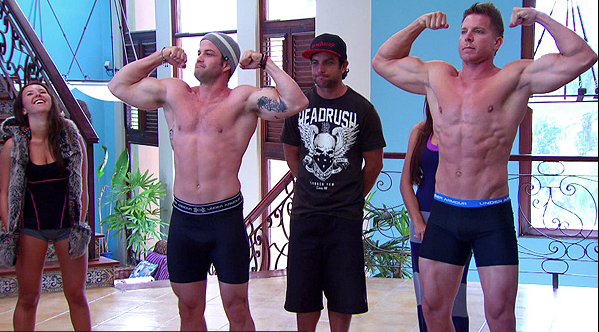 * * * *
Thank you, Mark, for the interviews in recent weeks about Pocket Protein and the Challenge. I can't wait for my first case of Pocket Protein to arrive and hope it gets some crafty product placement on future Challenges.  You are one of the few entertainers whose head hasn't gotten too big to talk to your fans…and bloggers like me.
Get hip to Pocket Protein…
Website: PocketProtein.com, Twitter: @PocketProtein, Facebook: Pocket Protein
Examiner (Women's Issues)– Mark Long launches Pocket Protein with a special formula for women
Ifelicious Thoughts– Interview with MTV celebrity Mark Long: Pocket Protein, tweet/comment to win a free 10-pack!
Get hip to Mark Long…
Twitter: @TheMarkLong
Hosting gigs on the TV Guide Network, RealityWanted, and SiriusXM's Playboy Radio with Jessica Hall.
* * * *
RealityWanted VIDEO: Mark Long interviews the casting team for new NBC show "The Winner Is"
(click here to view directly on YouTube)
Sounds like a cool new show, and it will be hosted by Nick Lachey.
RealityWanted VIDEO: Mark Long interviews the final 6 contestants on The Voice season 3
(click here to view directly on YouTube)
Related Links