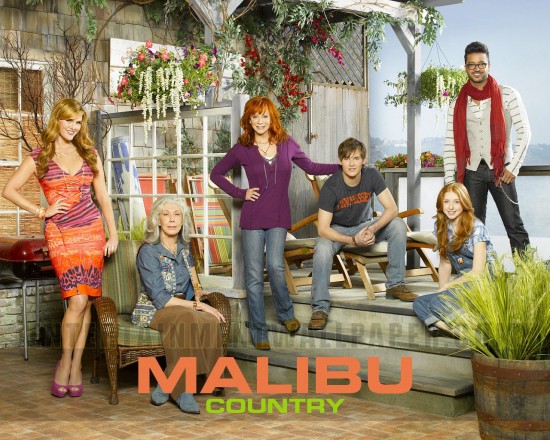 Remember when we had a style of television programming called sitcoms with trained actors and a scripted storyline written by professional writers that were filmed in front of a live studio audience? They are a rare breed yet still thriving with shows like the new sitcom "Malibu Country" that airs on Fridays at 8:30/7:30c on ABC. Jai Rodriguez, from "Queer Eye" and one of the executive producers of Logo's reality series "Bad Sex," plays the role of Geoffrey opposite Reba McEntire ("Reba MacKenzie") and Lily Tomlin ("Lillie Mae MacKenzie"). See the show's synopsis below:
"A woman divorces her cheating husband and moves her family from Nashville to Malibu. There she'll try to reignite her own singing career and keep herself and three kids from being corrupted by the materialistic and rarified Malibu world she now calls home." (source: IMDB)
* * * *
TRAILER: "Malibu Country"
(click here to view directly on YouTube)
* * * *
Geoffrey, or "Joffrey" as Reba's character pronounces it, is a sassy, gay Puerto Rican with New York City flare played by Jai. He is the executive assistant for an elusive Mr. Bata who runs a big time Hollywood record label. Reba and Geoffrey forge a relationship as she tries to relaunch her music career.
In a recent interview with Jai, I learned that the role of Geoffrey was not originally cast the way he is now portrayed thanks to his creative interpretation at audition time. We also talked about what it's like to move beyond the "Queer Eye" persona, acting opposite acting and singing greats like Reba and Lily, and celebrity guest appearances.
~ ~ ~ ~ ~
INTERVIEW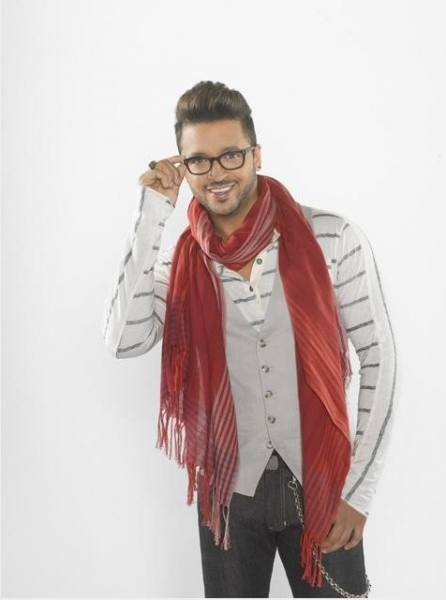 The Evolution of Geoffrey on "Malibu Country"
Ifelicious: First of all, congratulations on landing a role with the main cast of 'Malibu Country.' I know when we last spoke…you were looking to land something solid like this.
Jai: I was guesting for so long on really great shows. On dramas, when you guest star, you get, I think, the best storyline, but then…you go away…I was thrilled when I got the part, although it was not originally written the way that I made it. So, I appreciate the creative team having flexibility with the interpretation of the character.
Ifelicious: I read about your revised interpretation. I'm paraphrasing, but in a previous interview with me, you mentioned that you wanted to be careful about the type of LGBT roles you took and that you were not willing to sell out. How did that factor into your decision to play Geoffrey on 'Malibu Country?'
Jai: It's a sitcom. The only straight person, not heterosexual but straight where you're not cracking the jokes, is Reba. The comedy happens around the 'straight' character, meaning that you really have to take the elevated, larger than life persona…When I went into the audition, I was like, 'Well, this is a room full of very urban men,' and I didn't really see the comedy in that. When I looked at the writing, and I looked at the character breakdown…it didn't even have urban humor or urban wit or urban sensibility. So, I changed it and made him gay, urban from New York City, Puerto Rican, basically my first hairdresser in 'Rent'…There was this one line about how this is going to happen to you over and over again, and the writer had written in 'Rinse and repeat,' and I was like, 'That's a drag thing!' There's no one else in the world that would say that other than a drag queen. I then made the conscious decision to make this character a fabulous gay Latino from New York, and what's great about the show is that it's not like [Geoffrey's] just a clown or comic relief. I have a lot of sensitive, dramatic moments in upcoming episodes that you'll get to see a bit more of.
Ifelicious: I love the chemistry between you and Reba. Were you nervous at first? Was this a first time working with her?
Jai: I remember seeing her in passing when [we were both] on Broadway…She was in 'Annie Get Your Gun,' and I was in 'Rent'…I wouldn't know if she'd remember me, but it was a big deal for me at the time…I was just really present with Reba in the auditions…even though you're only there for a quick second when screen testing with someone…She's such a generous actress that she met me there. We just had instant chemistry.
Ifelicious: That's good! Are you critical when you watch yourself back as Geoffrey on 'Malibu Country?'
Jai: Sometimes. That's what I like about this. If I'm going to go big, then I'm going to make this as far from Jai Rodriguez as possible. The funny thing is that I have family members that contact me saying, 'I love the show! What happened to the move to LA?' thinking that I dress like Geoffrey and that I suddenly developed this accent that I didn't have when they knew me [earlier when I lived on the east coast].
Ifelicious: I bet it's nice to finally break out, in terms of familiarity with your mass audience, from being the guy that was on 'Queer Eye.' At the same time, there was an episode of 'Malibu Country' where the script made a playful reference to your days on 'Queer Eye.' Did you have anything to do with that?
Jai: I wish I could take credit for it, but that one was definitely not me. When I read it at first I thought, 'Oh, this is going to be so corny,' and then when we did it live, and we got such a huge laugh…I realized it was a moment in pop culture history…I got a lot of tweets about it…and a lot of people were like, 'I didn't realize you were the same dude.' I get a lot of Reba fans that were like (imagine Jai doing a Southern accent), 'I hate to ask. I don't mean to be rude.' I love that it's a crazy, scary deal that people are asking in that way like it's something offensive.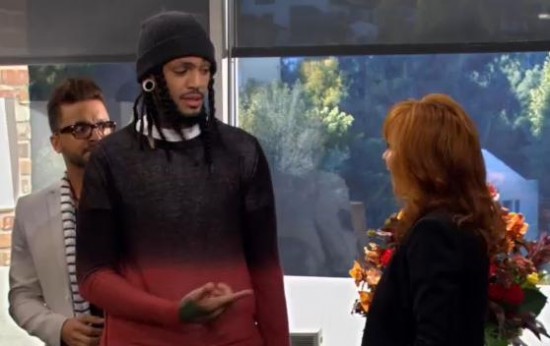 Travie McCoy Excercises Vocal Chops and Debuts Acting Chops on "Malibu Country"
Ifelicious: Were you or are you a Travie McCoy fan?
Jai: I always have been…Other than just being a great rapper and having a cool, gravely voice…he's just a solid guy…I think he's a talented guy with a big heart, and he fit right in.
Ifelicious: How were his acting skills?
Jai: I think he was sort of nervous to be on set the first few days. I think he was scared to make a mistake…I just kept encouraging him. We all mess up. For his first acting gig, I think he did a great job.
Ifelicious: I was wondering if it was his first acting gig. I haven't seen him pop up on a show before.
Jai: I think they sought him out, specifically. I think they really just wanted him because of his style of rap. He's not a 'smackin' bitches and hoes' kind of rapper.
* * * *
VIDEO: "Goodbye Looks Good on Me" by Travie McCoy and Reba McEntire as seen on "Malibu Country"
(click here to view directly on YouTube)
* * * *
Ifelicious: I know, and they played up that 'bitches and hoes' stereotype on the show to the point where I was raising my eyebrows wondering where it was going, then it went the other direction, and I was relieved.
Did they release the single 'Goodbye Looks Good on Me' that Reba and Travie recorded in that episode?
Jai: I don't think they did, and I hope that they do because I think it's so cute…I want it as a ringtone.
Ifelicious: I think they should! It's a nice track. Nowadays, everybody tosses something up on iTunes.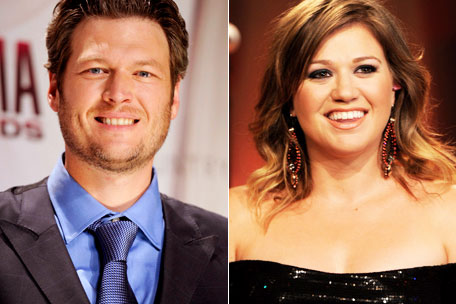 Future Celebrity Guest Stars
Ifelicious: Are there any other big name celebrities that will have guest appearances this season?
Jai: I think there are. They keep throwing names around. Narvel, Reba's husband, and our executive producer represents Kelly Clarkson and Blake Shelton, and all of them are friends. So I'm hoping that Kelly Clarkson will be on. I've loved her since 'Idol'…We'll see. I'm assuming they'll try to get Dolly [Parton] on…Between her being a famous country singer and having acted alongside Lily Tomlin in 'Nine to Five,' an iconic movie, it would just be great.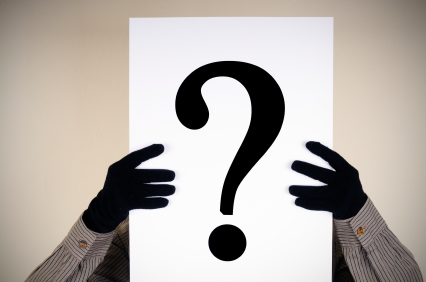 The Elusive Mr. Bata
Ifelicious: Will we ever meet Mr. Bata?
Jai: I don't know…They keep writing him in and then taking him out. He exists. I don't know how long we can go without meeting him. I can't imagine that my character is going to stay employed with this record label forever, so I don't know how they're going to deal with that.
~ ~ ~ ~ ~
A special thank you to Jai Rodriguez for always taking the time out of his busy schedule to chat it up with me. Be sure to watch him this and every Friday as "Geoffrey" on "Malibu Country" at 8:30/7:30c on ABC. The "Malibu Country" website on ABC (ABC.com/MalibuCountry) has previously aired episodes, fun outtakes, and more. Follow Malibu Country on Twitter (@Malibu_Country) and "like" the "Malibu Country" Facebook page.
Jai Rodriguez fans can keep up with what he's doing by following him on Twitter (@JaiRodriguez) and "liking" the Jai Rodriguez Facebook fan page.
Read all of my blog posts about Jai Rodriguez, including exclusive interviews, red carpet appearances, and more — CLICK HERE.
Here's an interview Jai Rodriguez just did for Celebuzz – "Malibu Country's" Jai Rodriguez predicts whats' to come on show:
Another video interview that Jai Rodriguez did for A Spoonful of Paolo – Jai Rodriguez & his journey to "Malibu Country!"
Related Links