In 2003, the fans fell in love with Kimberley Locke on season 2 of "American Idol"– a southern gal from Hartsville, Tennessee with curly locks, dimples that amplify her beautiful smile, a vibrant personality yet still humble, and a voice that gave us goosebumps.  She made it the furthest of any of the other female singers and finished just behind Ruben Studdard and Clay Aiken who went on to battle for the series title.  In the reality TV world so many stars seem to vanish as quickly as they appear, however "Idol" was just the beginning for Locke.
Musically, Locke has released a series of chart topping albums, EPs, and singles ranging from Electronic Dance Music (EDM) to Christmas music (check out her discography HERE).  Beyond music, Locke has found success as a TV personality as well.  In 2005, plus size retailer Lane Bryant made her the official spokesmodel for their Seven7 Premium Denim line.  Then in 2007, she became a contestant on season 5 of VH1's reality weight loss competition series "Celebrity Fit Club: Men vs. Women" where she lost 40 pounds while following Jenny Craig and later became an official spokeswoman for the weight loss brand.
Nowadays, Locke is staying busy promoting her music, launching a new web series "Cooking With Kimberley," running her company I AM Entertainment, and giving back to the community.  Last week, Kimberley Locke took a few minutes out of her busy schedule to speak with me.  Here are the highlights from my interview with Kimberley Locke.
New web series "Cooking with Kimberley"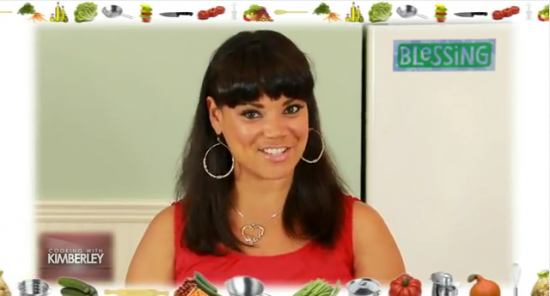 The pilot for Locke's new web series "Cooking with Kimberley" launches on Thursday, October 25, 2012.  The 8 minute webisode focused on healthy eating will be posted on her website KimberleyLockeOfficial.com with plans for more in the coming months.
"That's been a part of my journey as well," said Locke, "Losing weight, maintaining weight, eating healthy, and transforming that part of my life.  I believe there's a lot of people…in our world that struggle with food issues, and I want to tell people, 'If I can do it, anybody can do it because I'm the biggest foodie in the world'…We center our lives around food, especially where I'm from in the south"…
…"I love going in the kitchen and making a good healthy meal, and then my favorite part is cooking for my friends…and they have no idea that they're eating something that is healthy for them and they love it."
Check out the preview for "Cooking with Kimberley" below:
Locke envisions, "I want people to not only see me as a singer, but also as a personality and as a real person…I want when people watch the show, to feel like they're right there with me, and that they can do it, too"
I AM Entertainment
With the music industry shift to an independent artist driven culture, Kimberley Locke found herself wanting to create her own company to produce her music.  In 2011, she launched I AM Entertainment as a conduit to produce her own music projects.  The focus quickly expanded to also include consulting services for other independent artists.
"I just want to empower artists not to rely on everybody else to make their career.  You have to go out there and get it for yourself," Locke shared in the interview.
She continued:
"I have been signed with a [major] record label, and it was a great experience.  It was the beginning of my career so I have no complaints, and I'm not anti record label…There are only a few record labels left, well major [ones] anyway, and if everybody's lined up trying to get their attention, then there's only a few people that are going to get in."
Her recent EP "Four on the Floor" is one of her own music projects Locke released through her entertainment company.
Single "Finally Free"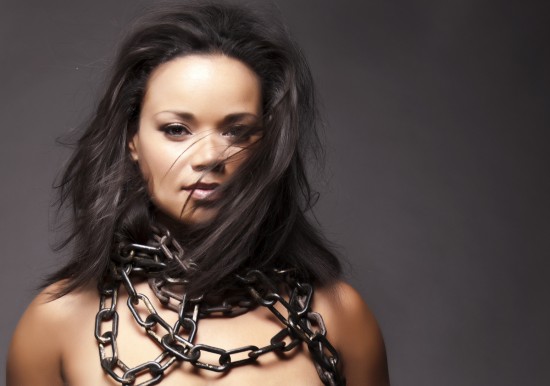 "Finally Free," a track from Locke's "Four on the Floor" EP released in July 2012, is inching its way up the Billboard EDM charts.  One of the writers who collaborated with Locke on the song is none other than  'American Idol' alum Ace Young (season 5) who is engaged to 'American Idol' season 3 alum Diana DeGarmo, by the way.  😉   Locke explained the meaning behind the lyrics to "Finally Free" in an interview with Billboard, "It says a lot about me and my life, finally being free of my own personal limitations and believing in my gift and my abilities."
VIDEO: "Finally Free" by Kimberley Locke (also check out the acoustic version)
The success of "Finally Free" led Locke to release two remix EPs available on iTunes- "Finally Free – Radio Remixes" and "Finally Free – Extended Remixes."  According to Locke, "I love sending out the original song and having the remixers and producers interpret it their own way, and it's amazing what they come up with…It's a really good mix of dance music, and there's something on there for everybody."
Philanthropy: One Heartland and Malaria No More
Kimberley Locke has worked with numerous charities over the years, but one of her primary charities is One Heartland where she serves on the Board of Directors.  Locke gave me a brief overview of One Heartland in the interview:
"We send to kids to camp for free every summer.  We have camps in Minneapolis, New York, and Malibu.  We originally started out only working with kids who were affected by AIDS and HIV…Now, we're starting to reach out to more kids who are socially ostracized, and I think a really good example of that is in the LGBT community.  Kids who just need a place to come and talk about whatever they're going through…a safe place..with people who understand…We actually have a camp that's for the families, not just the kids…We give them support and education."
She also recalled an encounter with one of the camp participants that changed her own outlook on life:
"When I first went to camp, 7 years ago, it really changed my life to sit and have a conversation with a 15 year old girl who is HIV positive.  It's hard enough being a 15 year old!…It put my life into perspective."
One Heartland will be hosting two benefit concerts over the holidays featuring performances by Kimberley Locke and other special guests.  The first is in Minneapolis on December 3, 2012 at Dakota Jazz Club, and the second is in Milwaukee on December 20, 2012 at Turner Hall Ballroom.  I'm working on getting press access for the Milwaukee concert which will also feature "Idol" alums Naima Adedapo (season 11) and Adam Brock (season 11).  For tickets and more info check out the Events page on One Heartland's website.
VIDEO: Kimberley Locke on running the NYC Marathon with Team Malaria No More
On November 4, 2012 Kimberley Locke will be running in the New York City Marathon.  Not only is this her first marathon, she is also the captain for Team Malaria No More.  Malaria No More's mission is to eliminate malaria deaths in Africa.  Support her team by making a donation on the Team Malaria No More web page.
* * *
Stay up to date with Kimberley Locke through her website KimberleyLockeOfficial.com where you'll also find links to her Twitter, Facebook, and YouTube pages.  Thanks for the great interview, and I hope to meet you in December in Milwaukee, Kimberley! 😀
* * *
Listen to Kimberley Locke's music on SoundCloud…
Related Links
*UPDATE* Cooking with Kimberley: Episode 1
click here to watch directly on youtube