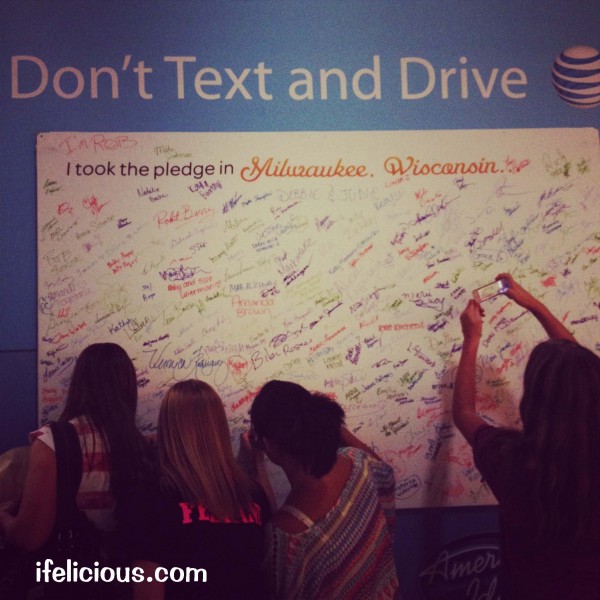 According to an AT&T Wireless survey, people who text while driving, even when stopped at a light, are 23 times more likely to get in a car accident.  Also, texting and driving is directly responsible for over 100 car accidents a year.
As I wrote in a previous blog post ([AT&T's] 'It Can Wait' no texting and driving campaign teams up with American Idol LIVE! 2012 tour), representatives have been on-hand at all of the American Idol LIVE! 2012 tour stops this summer bring awareness to the risks of texting and driving.  AT&T's "It Can Wait" campaign has also asked bloggers like myself to write about this important cause.  As an added perk, I got to attend a special meet 'n' greet as well as the American Idol LIVE! 2012 concert featuring the top 10 finalists from season 11.  Fellow "American Idol" fans, I will write a separate concert review soon. 😎 In short, it was AWESOME!!!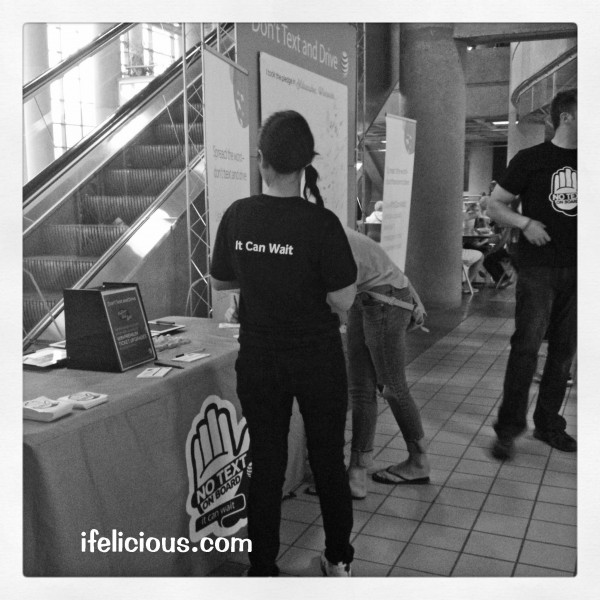 AT&T's "It Can Wait" representatives were in Milwaukee on Tuesday, September 11, 2012 for the American Idol LIVE! 2012 concert at Bradley Center.  I was hoping to try the texting and driving simulator that I read about, but it turns out that the simulator was only set up at a few of the cities along the tour.  What they did have available is a pledge wall for concert-goers to sign as well freebies like a rubber promise ring to wear on your thumb as a reminder not to text and drive.  The ring had "It Can Wait" imprinted on it.  I grabbed one to be my reminder and also signed the pledge wall.  I stopped by the booth before the concert and again during intermission.  By intermission, there were hundreds of signatures on the pledge wall.  With over 100,000 car accidents a year related to texting and driving, if everyone who signs the pledge also honors it, we can virtually eliminate car accidents of this kind!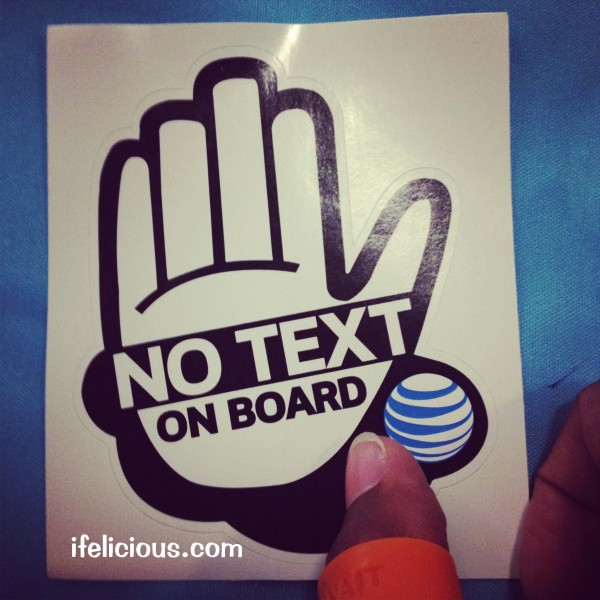 Read more about my experience on this blog as well as my live tweets and Instagram photos (search the hashtag #ItCanWait/Twitter @ifelicious/Instagram search for "Ifelicious").
I received several questions, via my social media accounts, about obtaining a promise ring and signing the pledge wall like they had in Milwaukee.  You can sign an online pledge anytime via ItCanWait.org or via the "It Can Wait" Facebook pledge app.  I'm not sure if the promise rings are available unless you visited a booth for the campaign.  If you have a Twitter account, tweet your specific follow up questions to "@ATT" and include the hashtag #ItCanWait.
Get Involved!
Related Links