MTV's "Awkward." succeeds where prior MTV teen-focused shows like "Skins" failed and picks up where classics like "My So Calle Life" left off.  Thursday, August 16, 2012 marks a highly anticipated continuation episode of the critically acclaimed, scripted comedy series about teen life "Awkward."  All season long, I've been trying to figure out how Jake would learn that the secret identity of his girlfriend Jenna's ex was his best friend Matty.  Little did I know, the news would come a la Sadie who's been all about PDA with Tamara's "doll face" uttering/ on-again, off-again love interest Ricky Schwartz.  Jake's revelation happens at an "awkward" wedding reception just as Jenna is leaving a message on his cell with her first "I love you" proclamation.  Guest starring in this season's most riveting episode yet is young actor Robbie Tucker– the real life brother of beloved redhead Jillian Rose Reed (Tamara).  He will be playing the role of a 10 year old named Zach on the show.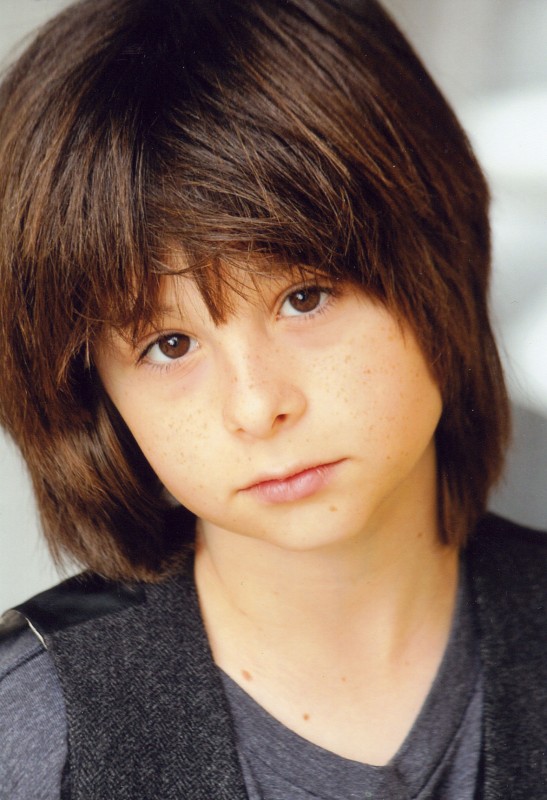 INTERVIEW
Ifelicious: Last week's 'Awkward.' episode was its first one that ended 'to be continued' just as Sadie informs Jake that Jenna's ex is his best friend Matty. Can you offer fans any hints regarding what we can expect?
Robbie: I can't tell you too much, but I can tell you that Jenna will be forced to make a very tough decision.
* * *
VIDEO: "Awkard." Episode 8 Sneak Peek
(click here to watch on MTV.com)
* * *
Ifelicious: Do you normally watch the show? Who were you most excited to meet from the cast?
Robbie: Sometimes! My sister, Jillian, plays Tamara. She usually tells me what episodes I'm allowed to watch since sometimes it's a little edgy. I met most of the cast before I booked the show, so mostly I was just excited to work with them!
Ifelicious: Tell me about your role? What's his name? Is he younger or older? Is he bratty or nerdy or athletic or funny or popular or filter-less like Tamara?
Robbie: Oh, he is absolutely filter-less like Tamara! I don't want to give away too much, but I can best describe Zach as a 10 year old version of Ricky Schwartz. So he's a bit of a player.
Ifelicious: What's it like working with your real life sister but be acting?
Robbie: It was really fun! We work on scripts together at home, actually, so it wasn't much different. Being on a set was really cool.  It's something we've both always hoped for.
Ifelicious: Does your character interact with anyone other than Tamara in the episode?
Robbie: I have a little bit with Matthew Fahey who plays Ricky.  He's really cool to work with.
Ifelicious: 'Awkward.' has become infamous for clever slang. Does your guest appearance include any slang that we can add to our 'Awkward.' vocabulary?
Robbie: I don't make up any new words, but I do push the envelope….in one scene particularly, nut that scene may have been edited.
Ifelicious: Based on how you are portrayed in your guest appearance, do you see the potential for your character to evolve into something more that would work on future episodes?
Robbie: In my perfect world Zach would definitely come back! Based on my guest appearance, I'm not sure how that would play out. Maybe I'll take the creator to lunch!
Ifelicious: I see you've done movies and TV? Do you have a preference for one or the other?
Robbie: I really do love both! At this point, I'm just extremely grateful to be working, so I don't have a favorite. There are exciting things about each one.
Ifelicious: Are there any projects confirmed for you in the upcoming months?
Robbie: Yep! I have a movie coming out late fall called 'Family Weekend.'  I play Kristin Chenoweth and Matthew Modine's youngest son, and Shirley Jones plays my Grandma. It was filmed in Michigan, where I am originally from, so that was pretty exciting!
Ifelicious: Do you have a website and/or any social media accounts for fans to follow?
Robbie: My sister won't let me on Twitter yet! She's a bit over protective! But right now, be sure to check out IMDB to stay updated about release dates and other projects I have pending!
Read all of my blog posts about "Awkward." including cast interviews — CLICK HERE.
Related Links