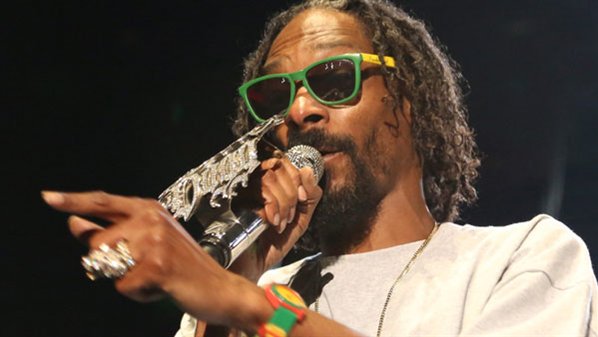 Gone are the cornrows.  Cue the dreadlocks!  Snoop Dogg's recent name change to Snoop Lion just might challenge my all time WTF name change when Prince decided to go by that symbol.  This was all sparked by a trip to Jamaica where Snoop (i'mma just go with that for now, LOL) found himself drawn to the Rastafarian religion and reggae music.  It also represents a moment of artistic/spiritual reinvention for Snoop who will turn 41 on October 20th.  Coming to our ear-waves will be a full length album aptly titled "Reincarnated."  This project also includes a documentary film by the same name that will debut at the 2012 Toronto International Film Festival (see further down in this post for the trailer).
Don't worry "Dogg" fans, he hasn't shed all of his fur just yet.  In an interview with the Associated Press, Snoop explains, "I'll always make mixtapes and be featured on other rapper's albums.  You're going to continue to hear Snoop Dogg.  It's just you're gonna hear Snoop Lion more in the foreground because that's where my music journey has led me to."
VIDEO: AP interview with Snoop Dogg about name change and upcoming projects
(can't view the video below? try clicking here to watch instead)
To whet your appetite, Snoop Lion released his first single from the "Reincarnated" album called "La La La" (available on iTunes).  Take a listen below:
TRAILER: "Reincarnated"
(click here to watch directly on YouTube)
Follow Snoop Lion on Twitter @Snoop_Lion, become a Snoop Lion fan on Facebook, and check out SnoopLion.com.
Are you ready for Snoop Lion?
Related Links