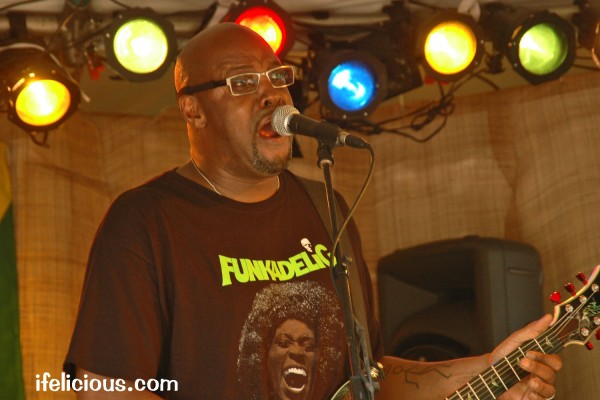 The Tomás Doncker Band kicked off the tour to promote their latest album "Power of the Trinity" at world's largest musical festival, Summerfest, held annually along Milwaukee's waterfront.  With a deluxe edition slated for release on July 17, 2012 via True Groove Records, "Power of the Trinity" was not designed to be a standalone album.
The 'Power of the Trinity' tells the story of Ethiopian King Haile Selassie (whose name in the ancient Ge'ez language literally means 'power of the trinity'), one of the first globally conscious African leaders of the 20th century. It's based on a play of the same name, written by the late New York playwright Roland Wolf. Award-winning director Alfred Preisser has developed an aggressive modernist interpretation for this production, which will feature live dance, edited dialogue, and full staging that conveys the strength of Selassie and the people of Ethiopia. (source: press release)
Performing on Summerfest's Caribbean Tiki Hut Stage – an obscure, shaded oasis worth noting if you want to get away from the congestion – festival goers were able to retreat from summer heat and humidity while the cool lake breeze blew and the "global soul" sounds of Tomas Doncker Band played.  The concert included musical selections from the band's three albums to date: "Inside Out," "Small Wonder Part 1," and "Power of the Trinity."  Other highlights included:
Guitarist and vocalist Kevin Jenkins debuted his first single "Can't Get Over You" from his forthcoming solo album to be released later this year
Guest performance from Milwaukee musician Kevin Sinclair who played tenor saxophone for a couple of songs
The concert kicked off with a tribute cover of "Bustin' Loose" by the Chuck Brown aka the Godfather of Gogo Music who passed away on May 16th of this year
I spoke with Tomás Doncker and his bandmates just after their first of two performances for the day.  See the interview below.  It also includes brief excerpts from their concert at Summerfest.
VIDEO: Interview with the Tomás Doncker Band at Summerfest 2012
(click here to view directly on YouTube)
Brooklyn native Tomás Doncker and his band have also adapted the "Power of the Trinity" into a theatrical piece that will be performed on selected dates/venues as a part of New York City's famous SummerStage series.  See the schedule below or click here to be taken to the SummerStage calendar where you may search under "Tomas Doncker" for more up to date information:
| | | | |
| --- | --- | --- | --- |
| July 27-28, 2012 | 8:00 PM | Springfield Park | Queens, NY |
| July 31, 2012 | 8:00 PM | Central Park | Manhattan, NY |
| August 3-5, 2012 | 8:00 PM | Marcus Garvey Park | Harlem, NY |
Photo collage from Tomás Doncker Band at the 45th Annual Summerfest (2012)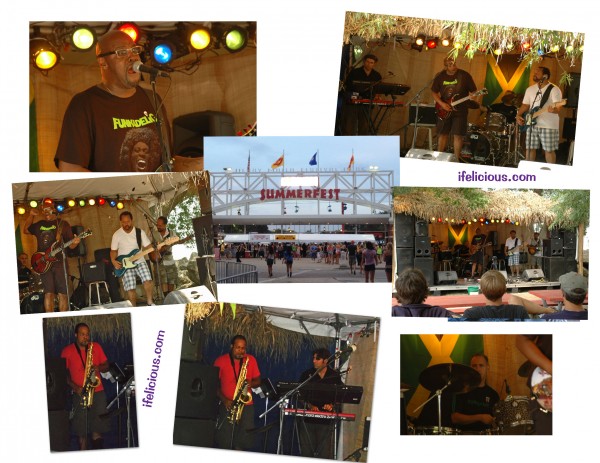 For more information about the Tomás Doncker band, visit www.tomasdoncker.net, Facebook- "Tomas Doncker Music," and Twitter- @TomasDoncker.
*UPDATE* VIDEO: CNN interviews Tomás Doncker
(click here to view directly on CNN)
Related Links